Last week, founder of Tron Justin Sun finally met Warren Buffett at a 4,5 mil. worth beneficent 3-hour dinner. A genius investor, who is chairman and CEO of Berkshire Hathaway, paid for the diner over $ 500 and at the same time received a few gifts from Sun. Two Samsung Fold mobile phones with loaded 1 bitcoin and 1,930,830 TRX coins.
Some people might find it interesting the bill, which shows you, what they ate and how much does it cost in the Happy Hollow Club in Omaha. But it's not the main thing you should get from this event. There are more valuable information I would like go through with you.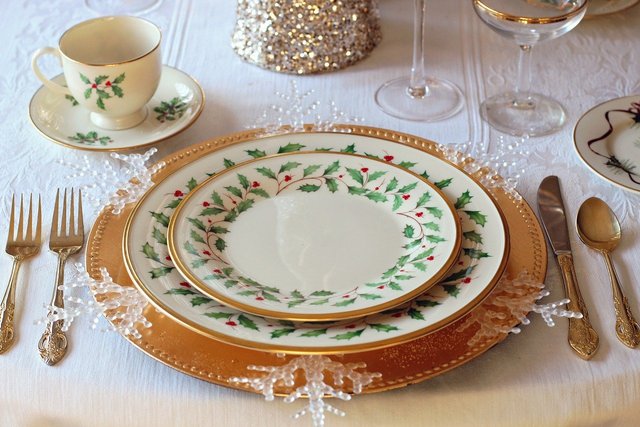 Pixabay - CC0 license
Warren Buffett quotes
What is worth mentioning are Warren Buffett quotes about crypto, blockchain and investing. So let's go through those, I find out a few of them very important.
Warren talking bitcoin
Warren believes in businesses that generate value. Bitcoin does not have these overt indicators, so he does not see the value of bitcoin. Warren believes that bitcoin is only valuable in the context of short-term market volatility and crashed (similar to gold). In his eyes, bitcoin is not a store of value, it's a store of fear. He believes that investing in something that expects a market crash is not a good strategy.
Understandable for the old school investor, who was searching for the value and the hidden opportunities for decades. I am sure he doesn't really understand the value and technology properly. And he doesn't need to. That is nothing bad. He also is not affected by financial inclusiveness, because he has access to all the financial tools offered by the financial market. He is also not forced to understand the technology properly.
Warren talking blockchain
However, he thinks that blockchain technology has value, but that no companies out there right now are using it correctly. The smartest people say it's an important technology, but no one is really using it yet.
Yes, he is totally right with this one. If used properly, like in the Bitcoin network, then blockchain is a powerful and very needed tool. But keep in mind that bitcoin without blockchain is nothing and blockchain without bitcoin (or any other "well used" technology such as smart contracts) is also useful. It is then just a slow database.
Warren talking investment
Investing is simple. Making money in the markets is easy. Invest in businesses you understand and believe in. If you follow the rules of value investing, as explained in Benjamin Graham's 1949 book (The Intelligent Investor), then you will succeed as an investor.
That is something that stayed in my mind from the moment I read the article. Invest in businesses or projects you understand and believe in. I would say in crypto land Invest in the crypto project you understand and believe in! For several reasons.
After diving to some project, researching (DYOR=do your own research), reading blog posts, watching videos, reading whitepapers....you can truly understand the technology behind the project. You are not that much affected by the ups-and-downs of the price or corrections, because you believe in the project in the long run. You can only benefit from the time, you put to the learning process of any project. For example here on Steem blockchain, we are forced to learn new things such as hard forks and their impact on our behavior.
You are also using the technology here on Steem, you are not just a speculator, who read one Tweet about some shilled project. With those projects you know nothing about but invested into those, you can very easily panic sell those if they drop in price.
With the deep studying of some project, you can be in touch with the community of the project and even the developers of it. You watch their steps and be cautious when they have none. Trust me, you are not able to follow hundreds of projects at the same time. So stick to those, you find out interesting or amazing and those, which might be game-changing in ten years.
Conclusion
As the dinner was merely a marketing event for Justin Sun, he took something valuable from that. And you can also, but you don't need to pay 4,5 million USD.
Do not blindly follow any special investment guru, but do your own research and try to understand projects, you've invested in. And this is not just in crypto, but I like to use it for the crypto world indeed.
Source: dailyhodl.com
---
Project Hope Venezuela is an initiative created to grow. For more info click the logo of Project Hope: