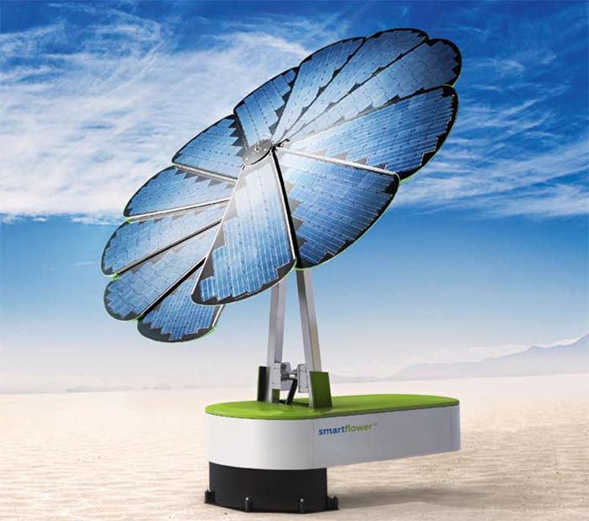 Source
Greetings again my dear friends of this prestigious platform, we continue to look at our environment in order to observe any kind of technological application helped by the scientific field and thus place it at our disposal, we can say that each of us are reliable witnesses of all those knowledge that we have managed to obtain from our natural environment.
With each passing day, new technologies and their generation of new materials make possible a vertiginous or exponential growth of any type of creation of devices, tools or machines with the purpose of accelerating or transforming different processes related to our activities.
It is no secret that one of the most relevant purposes in recent years has been to try to generate new sources of energy generation other than those generated by fossil fuels or hydrocarbons, this aspect has made the whole area of science and technology are in a continuous process of research and creation of these new alternatives.
It is important to highlight that one of the main reasons for this type of energy generation called clean energy is the decarbonization of our economy at a planetary level, that is to say, to be able to considerably lower carbon emissions, especially the generation of carbon dioxide (CO2), which has been proven to be very harmful to our environment, especially in the generation of greenhouse gases.
Before knowing a little more about this new technology, it is necessary to express that when we refer to the substitution of the source of energy generation by means of hydrocarbons we focus mainly on the generation of electricity, however, the versatility of these hydrocarbons is quite wide since in addition to being fuels for our thermoelectric plants they are used for the generation of many other components such as plastic, rubber, among many others of great influence in our current modernity.
Therefore, the oil fields are finite and therefore with a depletion date, that is why the intention to at least go making various forms of energy transitions in terms of the generation of electricity that we consume at any level that we are, ie, residential and industrial, this enhances its great importance in our lifestyle.
SmartFlower
Generally when we talk about solar energy our mind quickly associates this type of energy generation with the use of panels, however, technological advances never stop and are in search of improving the efficiency of previous technologies and thus a better use of the collection of sunlight.
In fact in recent years we have witnessed great scientific-technological initiatives in the search for new alternatives in the generation of electrical energy sources, and among which we find the smartflower, and this type of technology allows the capture of solar energy through the shape of a sunflower, and whose main function is to determine at all times which is the best way to capture the energy that comes from our central star (Sun) and transform it into electrical energy.
Despite the aforementioned characteristics, it is also important to highlight that this type of technology is not easily accessible to all people and this aspect has become one of the biggest challenges to overcome for this type of technological application, however, this type of application technology promises to obtain clean energy at all times and thus favor our precious environment and thus ourselves.
The important thing to highlight is that these technological applications in development can considerably improve our environment, however, there are many challenges to overcome and one of them will be the investment in this type of technology and how accessible they end up being for any family nucleus.
Usually this type of creation is subjected to several years of analysis and studies and in this way is adapted to our reality in every sense, also everything will depend on other new inventions that require this type of technology, for example, the creation of the so-called electric rockets which may need this type of technological application, and thus consolidate and then expand on a large scale and at all levels but so far we have to wait and see what happens with this technology that provides a source of electricity generation in a clean way.
Until another opportunity my dear readers, waiting for your important contributions in this regard and to consolidate the issue raised.
Bibliographic References
[1]Smartflower