Greetings dear community lately I've been wanting to make some kind of video, something funny, beyond monetizing or not, hopefully yes, the problem I'm facing is a video editor, so I looked for some and I found this one Free editor is called VN and it is quite functional.
With this editor you can get a very professional result, it has a large number of filters and options, an important detail is that it is for mobile phones, both for Android and for iPhone, we simply download it on our cell phones and we can enjoy this wonder, to begin with a project we click on the + button and choose the new Project option, so we can add video clips and images.
There the classic timeline will open for you and you will be able to zoom to see better, you will be able to exchange the position video clips and access the bar that is at the bottom where you can do countless things, among which is the speed button in which we can change the speed of the video, to make that effect that everything moves fast, you have up to 6x to modify. Another interesting topic is the filter, although some are of low quality, others are very good and it gives another touch to the videos, one that I plan to take advantage of.
The zoom effect on the videos is very good, it has not seen something like it and it surprised me a lot, I think that very interesting videos can be made from the comfort of our cell phone, you can add other effects such as jumps and that can also give you a lot personality to your video. The audio options are also quite diverse and provide many options such as adding your voice only or some audio clip.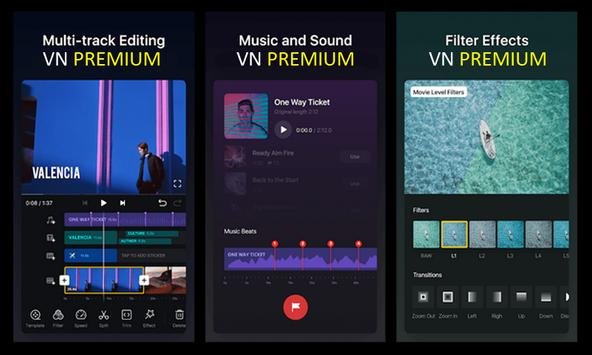 What surprises me the most about this application is that it is free, it does not even have the typical watermark and it has many options, I will really use it, I hope to make many videos with this application, I hope you enjoy it too and so you don't have need to spend money that you can use for some investment.
Thank's for read
---
---