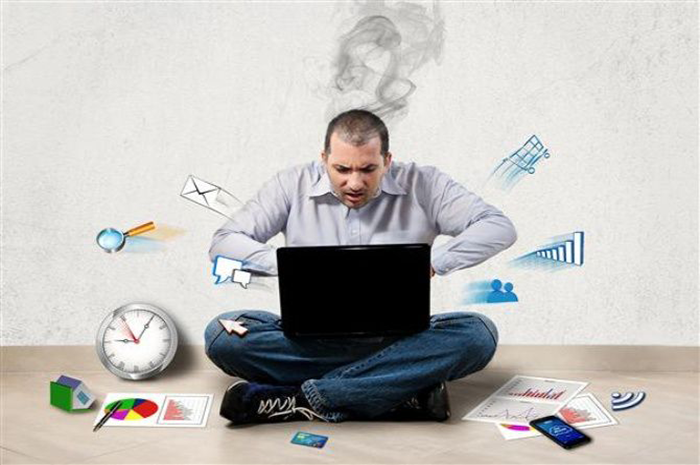 Being up to date technologically, hardware, software and with the necessary skills, is a topic of vital importance to be able to engage in the accelerated dynamics of the digital era of the 21st century.
---
Progressively the use of TIC is becoming a basic need to communicate, participate and perform socio-economic activities, which can only be done virtually.
---
This situation can cause what is known as technostress, direct and indirect negative effects (physical, psychological and cognitive) due to the use and inadequate relationship with technology.
---
The technostress is often handled with without giving it much importance, with palliative measures that help to reduce or control its causes, considering it as part of everyday life; in other more severe, chronic or acute cases require professional attention.
---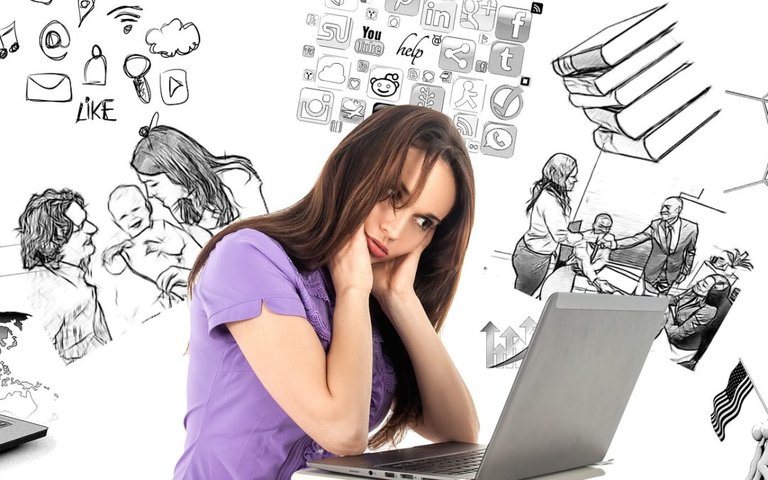 Source
Cause and consequences of Technostress
---
The most frequent causes of technostress are the pressing and unlimited use of ICTs, heavy workdays with an overload of activities and goals, haste in the development of activities, exaggerated desire to be updated (software and hardware) or on the contrary, attachment to the use of a particular technology and rejection of new proposals, limitations in skills and competencies for the use of TIC, and more recently access and connectivity.
---
The consequences can be grouped into physical: musculoskeletal problems (pain and stiffness in the shoulders, back, neck, carpal tunnel), visual fatigue, headaches, increased risk of hypertension, heart and circulatory problems, among others.
---
As for the psychological: anxiety, irascible behavior, indifference, isolation, frustration, and insomnia. All this leads to a reduction in productivity and personal, family, and work satisfaction.
---
Recommendations
---
We currently live in one way or another with technostress, so it is advisable to create a healthy relationship with technology, by understanding its functional and operational characteristics, as well as not underestimating the learning and practice period to progressively develop the confidence and synergy necessary for the efficient use of it.
---
If necessary seek help, as well as plan, organize and perform the work in days that include your basic needs and rest periods, set achievable goals that do not put at risk the physical and psychological health, and above all that does not irreparably affect your personal life.
---
Take care and success.
---
See you soon dear ProjectHope friends!





Note: The separator is my property made with the Paint application. The figures used are from https://pixabay.com/. The banners were created for @raizayanez, using PowerPoint and Paint.
Image 1, Image 2, Image 3 and Image 4


Bibliographic Sources
TECHNOSTRESS. Techno-eustress: Understanding the real effects of the technological zeitgeist.
Access on Line