Every day, mankind demands products derived from the countryside, However, its production involves a series of activities that require the investment of time and money, especially energy, a very valuable resource in all fields of production. In this sense, it has become necessary to use alternatives that allow to maintain in constant movement the productive processes and one of them is the use of solar energy, which provides multiple benefits, since it is an inexhaustible source and its availability is universal and free.
Power plant whit Photovoltaic Solar Panels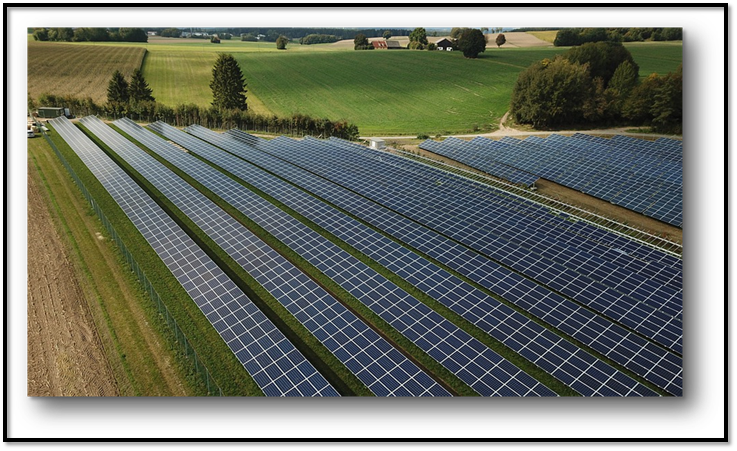 Public domain image Pixabay
Currently in Venezuela, due to the electricity crisis, the use of solar panels is being implemented as electric generators with photovoltaic cells accompanied by a current inverter that is capable of converting solar energy into electric energy, to be stored in a battery that is capable of keeping the electric fence circuit in the agricultural production units in operation.
Solar panels are responsible for transforming energy, thus providing the possibility of installing equipment that require electrical energy, not only electric fences, but also pumping systems in water wells, irrigation or cooling systems.
Solar collectors, according to some specialists, can work by photoelectric effect, the details of the interactions that generate this effect are complex, however, it is important to mention that the emission of electrons is produced by the collision that occurs between the photon of electromagnetic radiation and an electron on the collector surface.
In this same vein, and finally, it is important to point out that Venezuela is a privileged country, due to its geographical position in the equatorial strip, with a distribution of solar radiation throughout the year, a condition that favors the use of this technology.
---