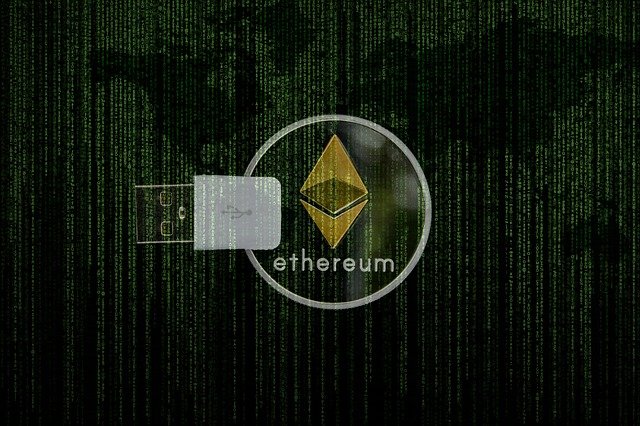 Image by WorldSpectrum from Pixabay
Significant price moves by Ethereum!!
Bitcoin is not the only cryptocurrency making big price moves as Ethereum is now hot on the price action stage with its price having risen above 500$ today!! This is significant because the last time Ethereum was at this price range was on June 2018, on its way crashing down to further lows.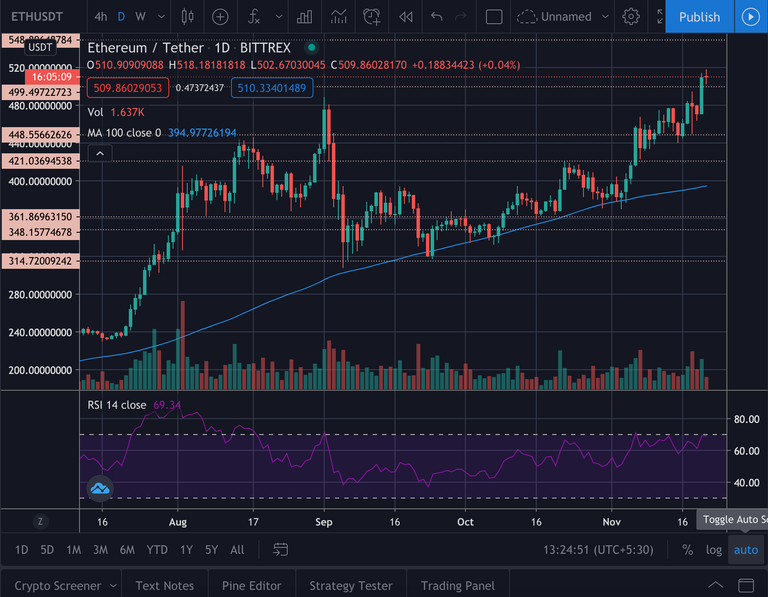 ETH surpasses 500$ today!!
ETH rise to yearly highs post breaking of 364$ resistance
Ethereum since October 20, has been climbing up after breaking resistance of 364$ which was ETH's yearly high of 2019, gains in Ethereum price since Oct 20, has been close to 40% with this cryptocurrency establishing new yearly highs with its higher price moves after this point.
Fundamentals behind ETH's price rise is the ongoing staking happening for Ethereum 2.0 launch
The fundamentals behind ETH's price rise now looks to be the ongoing staking happening on Ethereum 2.0's deposit contracts for the activation of the long awaited Phase 0 of Ethereum 2.0; the Beacon Chain.
524,288 ETH need to be staked in Ethereum 2.0's deposit contracts for the activation of Phase 0. The date for activation is scheduled for Dec 1st, provided the minimum amount of ETH required to be staked in the deposit contract is fulfilled.
Reference Article -: https://cryptopotato.com/ethereum-2-0-deposit-contract-stakes-cross-100000-eth-as-dubai-firm-invests-10-million/
20% of ETH staking target for launch of Ethereum 2.0 fulfilled
Good news is that as of yesterday the Ethereum 2.0 deposit contracts already received 100,000 ETH which is staked there constituting 20% of the ETH staking requirement for the activation of Phase 0 of Ethereum 2.0.
Furthermore, a Dubai Based institution, IBC Group has pledged to stake $10 million dollars to support the activation of Ethereum 2.0's initial phase which approximately puts another 21,000 ETH in Ethereum 2.0's deposit contract.
Hopefully, more would stake and Ethereum 2.0 gets launched as scheduled with the ETH staking target successfully met.
All ETH staked would be locked until Ethereum 2.0 is functional and this can take at least a year.
Data Metric that shows that more ETH is being held than Bitcoin
Even then, Glassnote's analytics data shows that there are more Ethereum holders this year than any other time before since Ethereum's launch in 2015 as there are more Ethereum wallet addresses with some amount of ETH. Infact, there are more non-zero amount of Ethereum addresses than Bitcoin which may be signifying a lot more people are holding ETH than BTC which is something.
Reference article -: https://decrypt.co/49068/ethereum-2020-record-new-accounts