Image Source
Having us believe that automatic electric flying cars have arrived on April Fool's Day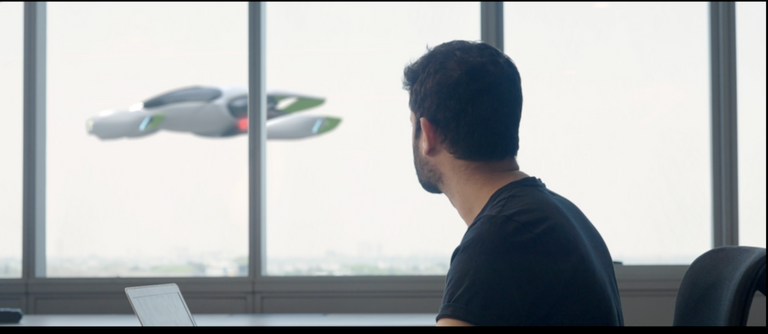 Image Source
Early morning April 1st, I found this video ad from Ola that said an automatic flying electric car has come into existence, the news was fantastic, however looks like there is no such car in existence as this was a April fool's day prank and I completely believed that such a car came into existence and shared this video everywhere in what's up. Right, one of the early birds to become April fool that day. Cool!!
Now, I still feel that the whole automatic electric flying car concept is quite implementable in future because of commonly talked concepts of Artificial intelligence(AI) and Machine Learning technology these days.
AI is already a part of our lives when you think about it
I was reading an article in Hive's project.hope platform, about AI giving machines power to read your mind. A music player can play the kind of music you like if it understands the pattern of the kinds of songs you listen too.
I guess the same stuff happens on the internet, with algorithms able to guess many things about the kind of things you like purchasing online by analysing your online activities from your search queries, to the videos you generally see and your previous online purchase history.
This analysis determines the type of ads that play while you're online to catch your attention and make you a prospective customer.
A self driving electric car can come up in the future with AI and Machine Learning making it a reality
We are also hearing about AI and Machine Learning concepts being employed to develop self driving cars and I also heard that aero-planes can go into auto-pilot mode as well but I am not very clear about the subject.
Therefore, such a car as explained in the video which is electric, can drive and fly by itself can very well be a real possibility.
Drawing the line on the kind of futuristic electric self flying car that can be built
Such a car can realistically be lightweight, by using carbon fibre material used in F1 cars, however, I am not sure about a puracell battery technology that's Ethereum-ion based, having the ability of charging and powering itself for eternity by using it's spent energy is possible.
Also, when I think of it, I am not sure such a battery will be powerful enough to power a vehicle that can fly and run on the road at 200km/hr without being powered by any engine, that's ridiculous.
It may be possible to design a car that's lightweight, aerodynamic etc and can be parked in foldable landing pads at rooftops as advertised but looks like no such batmobile as of now exists.
Batmobile is the cool car of Batman...check it out
Forget these HI-FI stuff, there are easier ways to improve mobility in Indian Cities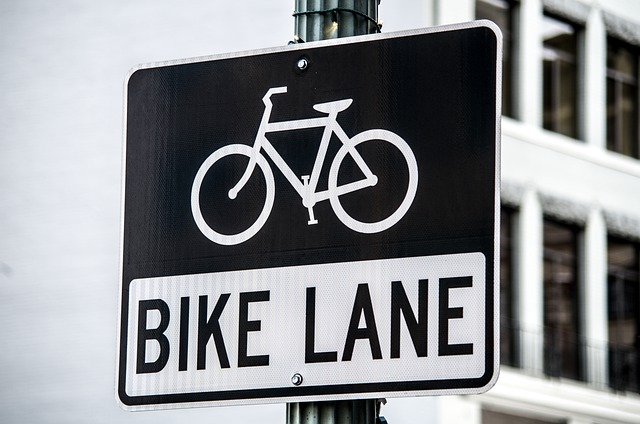 Image by Dean Page from Pixabay
Now, coming back to ground, to practical mobility solutions that should be implemented to improve our mobility in Indian Cities. These are incredibly extremely basic solutions, just re-design roads to make it cycle friendly and pedestrian friendly with cycle lanes and walkable footpaths.
It is that simple, and focus should be on that instead of contemplating this flying automatic electric machines to transform urban mobility. Please!!
The idea here is to encourage people to use sustainable modes of transportation. Also public transportation has to be improved and made convenient so that even the well to do will feel comfortable to travel by buses, suburban local trains and metros. All these things would decongest Cities now clogged with traffic caused by private vehicles that also pollute the air of the Cities.
All this would also reduce stress levels, and improve our health and quality of life, giving us time and energy to spend with our loved ones.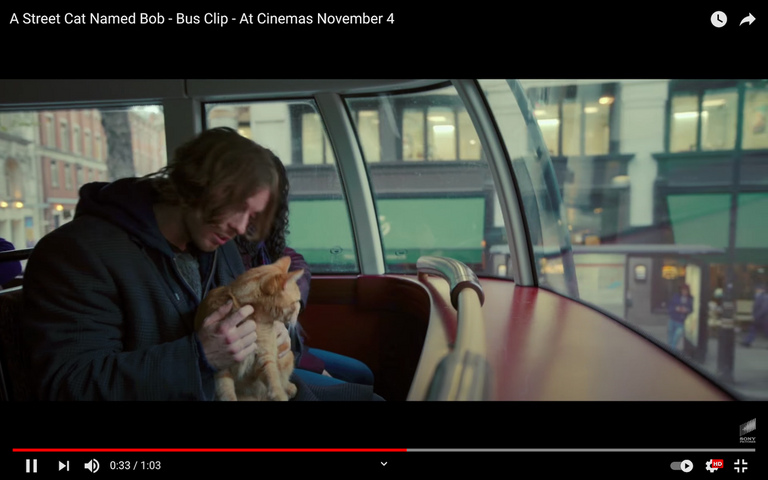 Late celebrity star Cat Bob used public transport with his pal to work daily
To support my point, here's the late Cat Bob climbing onto the bus to travel with his best mate who is Luke Treadaway here in the movie but in real life, this cat used to travel by bus with his owner James Bowen everyday to work.
That story is in "A street cat named Bob" book written by James Bowen himself with a movie made on this extraordinary cat that changed James' life forever.