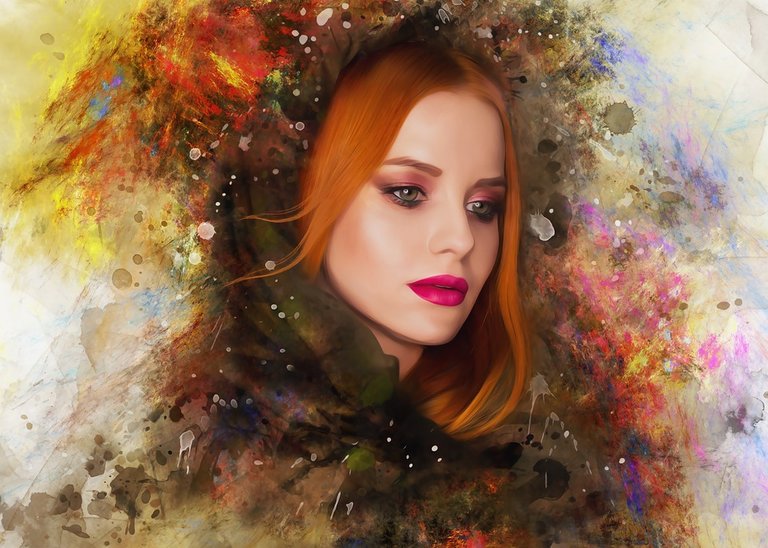 Source
We always read or hear "It is better to be alone than in bad company" and this is a phrase that is obviously very beautiful, full of so much truth... but is it really true?
We are alone because we want to be alone or just because we wish to be alone, not because someone at some point hurt us or broke us so much that this is what we say from the mouth out or we keep looking for someone to "fill" the space left by someone else.
No, if we are alone it is because we feel good alone, it is a lifestyle, it is a way of living well, just like living as a couple, which in my opinion is a perfect state, but not everyone will think the same way.
Why do I take this phrase and bring it today? In the transition of our adult lives, we have relationships that do not work and are the ones that leave those very marked traces in us, and in the form of spite we usually say that phrase that at the beginning I marked, "It is better to be alone, than badly accompanied".
You have a partner because you love, you have a partner to make plans and life together, projects, build a future, someone who is "next to you" making a life possible and obviously support each other in difficult moments, in those painful moments and not as sweet as we would like.
But on the other hand (without this sounding feminist) we do not have a man for supporting us in everything or for being the owner and center of our life, because he understands that a couple's relationship is of two, and both must build it, but there are times when one of the two makes a mistake, with such a failure that the relationship has no way back.
Then, the complaints and the long words to the one who made a mistake begin, and as a final remedy we dedicate ourselves to say to the four winds what happened and with a: "to be with him I prefer to be alone", but we suffer.
No, no, my friend, if you want to be alone, accept it but don't let it hurt, say it out of conviction, not with pain, having someone to share good and bad moments with is great, but being alone is also great (for those who like it) but let's do it in a way that gives us peace, tranquility and happiness.
Nobody said that living with a partner was easy (this is a topic that we will touch on later) but living alone is not easy either. It will be bearable and will give us the happiness we are looking for when we really learn to find that precise moment when we need it, the human being is changeable in many ways, even in making life with others.
There will be times when loneliness will be that perfect partner, according to what we have planned, but getting to get that person in whom we can share our life would be another step (be careful to understand that sharing is not to let it take over our life). There is a time for everything says the word of God, and we just have to learn to identify it, live it and enjoy it.
See you next time