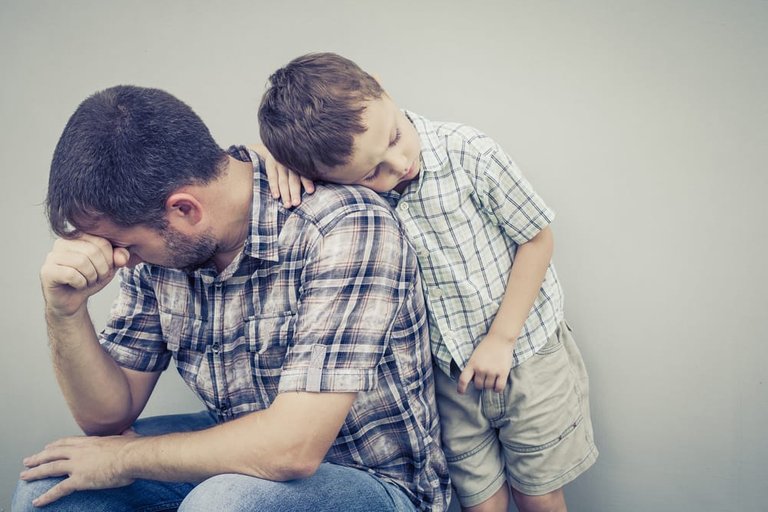 Source
We have been thinking about what happens within that family nucleus, that first night between the parents of a child who was diagnosed a few hours before with Autism Spectrum Disorder.
What about siblings, grandparents, aunts and uncles, school, soccer, is one of the biggest impacts that a family can feel..
First, this is the stage that must be overcome little by little, the mourning, a stage where the family, and individually each one, will go through a process of adaptation and acceptance of the diagnosis, but this will take a long or short time depending on how the family can cope with their problem..
Some of them start asking questions without answers, others, with unreliable advice, begin to be part of the accumulation of questions that can generate an unknown subject..
The Internet is the best tool at hand but also the most dangerous, so much so that it is like being guided by a blind man..
The day after having this diagnosis we are tired after not sleeping because our head fills with questions, spaces and movies that we project into the future. All these questions become more or less deep depending on the type of autism and the big question: will my child be cured?
Therapies begin, neurological evaluations and medication is what is usual in these cases, there are still professionals who think it is the only thing that can alleviate the symptoms that, according to them and for some parents, are annoying..
Research as much as you can, read, and above all look for other families who, like you, have children with autism, and who have been able to go beyond the diagnosis, besides being able to understand each crisis that your child may have, to understand if he/she speaks loudly, wants other children's toys, talks like a parrot, or is understood by pictograms..
Rejoice from now on in every step your child takes, in every word, in every advance, no matter how small it may seem.
Bioapproach, that is a word that should be in front of you if you receive a diagnosis, I recommend you to follow on instagram
@inmunologiatea
directed by Dr Neomar Semprum who manages this unit, for me one of the most complete and effective of those who address children and people with autism with a multidisciplinary team that serves anywhere in the world.
The diagnosis of autism is a great burden that the family carries but it is also a great challenge full of satisfactions every day..
Experiencing autism is wonderful, perhaps strong, heavy, but those of us who live in such a world have definitely become other people, most of us for the better..