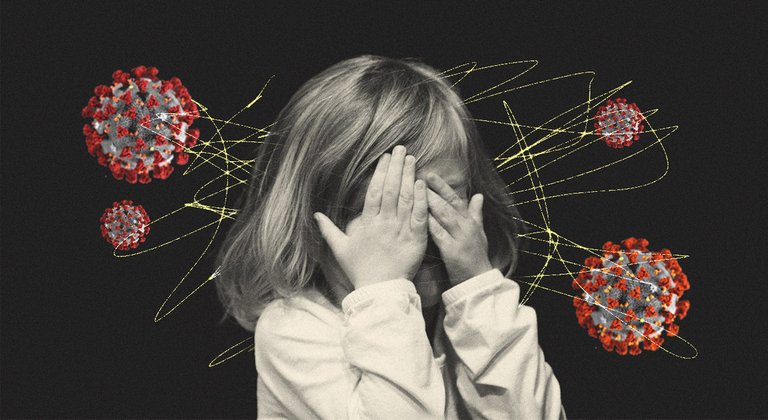 Source
Since all this madness called coronavirus and covid-19 arrived in each of our homes, it has caused a change in routines, which were already established, in some cases, for years, causing drastic modifications of these routines..
In every home in the world this terrible virus has touched in some way, either by sickening, killing, learning, modifying and bringing new customs, to these.
In many countries and cities it has been more than 12 months of confinement, 12 months of being locked up in 4 walls, but we have asked ourselves, what about those families who have children with autism?
I was talking to a mother and she told me that it was one of the most terrible moments they have ever lived, since her 8 year old boy with autism type 2 was used to go out every day, after two weeks of tantrums, she decided to go out for a walk around the block of her house. What is her surprise that she could not get out of that confinement, because the child by his sensory sensitivity does not support the clothes, much less supported that mask that had to wear on his face and the mom had to go back to lock up one more week, applied the ingenuity of mother and chose to put a helmet and recreate a game and thus could go out with the child, Thus the small accepted to be protected by his helmet superheroes on his head.
Another mother told us that her son had to eat a banana or cambur accompanied by another fruit at exactly 4 o'clock in the afternoon. In the town where she lives, fruits are scarce and the tantrums that her son has had have been huge, but nevertheless she managed to modify the food and nowadays her son eats at 4 o'clock in the afternoon as he was used to but with what the mother has at hand.
In the particular case of my 14 year old son, just turned 14, high functioning, at the beginning of the confinement he said exactly... I don't understand, they have criticized me so much because I don't like anyone touching me, kissing me, or greeting me and now they say it's the best lifestyle... they finally understand what it's like to be autistic. Recently watching a commercial about the family's call to stay at home, I was thinking to myself, how can they make an advertisement calling to stay at home and film it on location?
Really in one way or another every mom and dad tries to jump over the problems that are presented to us today, I was highly concerned thinking about the children who remained in routine but each of us have known how to handle it, this learning with the covid-19 has made us better parents, we have had to be part of the learning process much stronger, much more presential, become even more therapist, teachers, playmates, even in difficult times we blue parents are still the best.
Read, study, prepare yourself, ask questions, autism is part of your life, learn to live with it.