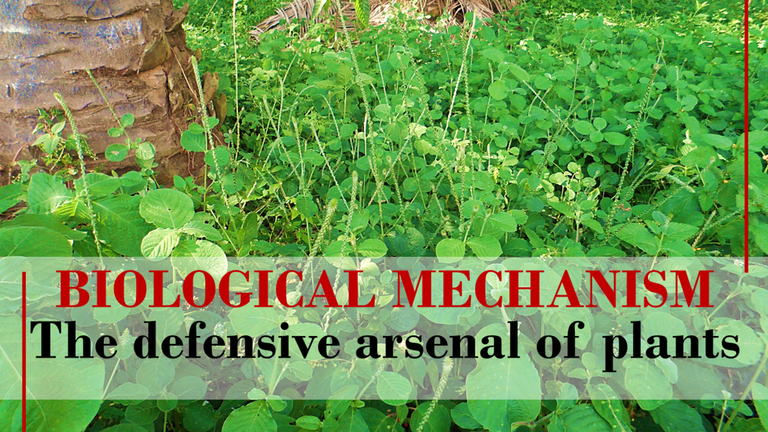 ---
The motor, visual, auditory and olfactory actions, and the particularity of emitting sounds, are in a way the sum of a perfect biological mechanism that we humans have to defend ourselves, and that has served to perpetuate us as a species in a very hostile natural environment in whose adaptive process survives the most suitable, there is no doubt, that this set of qualities we have taken advantage of to resist attacks where there is a high risk of death, Elementarily, from the mechanical point of view, we use our extremities as personal defense devices, and as mobile units to move and get away from high-risk scenarios, we use our voices to shout and ask for help. On the other hand, if we annex all the artificial context we go to nowadays to protect our physical integrity, we also use them; pepper gas, penetrating sharp objects, firearms, alarms, electric fences, sophisticated communication systems to ask for help from relatives, neighbors, friends and police institutions, among others.
Now, this favorable reality that we humans have is not the same scenario that plant species have to survive, therefore, the question arises, how do plants defend themselves, being immobile species and without a defensive biological mechanism like ours?.
Let's start by explaining that even though plants do not have a biological defense mechanism like ours, they do have systems to defend themselves through physical methods, as well as complex phytochemical reactions to neutralize their predators, as well as specific cytotoxic defense strategies to eliminate their attackers, which in general terms are the responses used by plant species as a defensive arsenal that has allowed them to survive in a very hostile terrestrial environment.
In this delivery, I wanted to share with all users of the HIVE platform the effective defense system that uses the plant species Achyranthes aspera, located in the Division: Magnoliophyta, Class: Magnoliopsida, Order: Caryophyllales, Family: Amaranthaceae, and widely known as African Cadillo, Mousetail, Fox, or Skunk.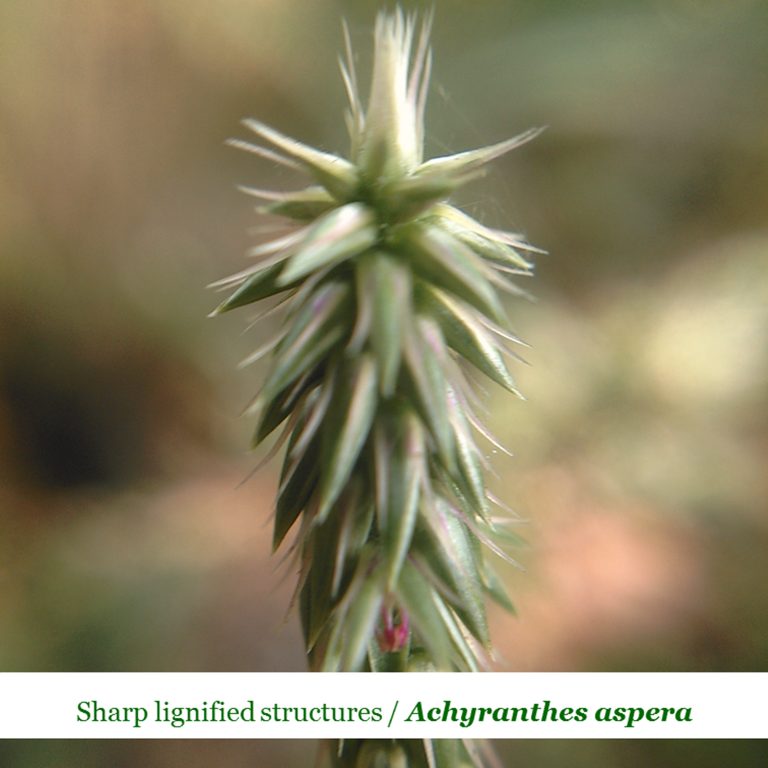 Fig. 2 Sharp lignified structures of

Achyranthes aspera.

Author:

@lupafilotaxia

.
---
In wild environments, and even in those disturbed by man, Achyranthes aspera is a highly successful plant species that has been categorized as arvense (formerly a weed), since it grows and develops optimally. Its success can be measured by the sharp structures it uses as a natural defense system, to neutralize and eliminate herbivores that are essentially its main enemies, since they usually attack it to consume its leaf blades (leaves) .
In botanical terms, basically, these sophisticated, sharp structures are morphological adaptations called tepals (set of sepals and flower petals) of a hard, spinescent, and sharp aspect that have allowed Achyranthes aspera to confront its predators, without making any type of displacement, since these strongly lignified vegetative structures, on the one hand, serve as a physical barrier, and on being consumed they induce irritation to the oral system, stomach wounds by abrasion, and spills of hemolymph in some insects.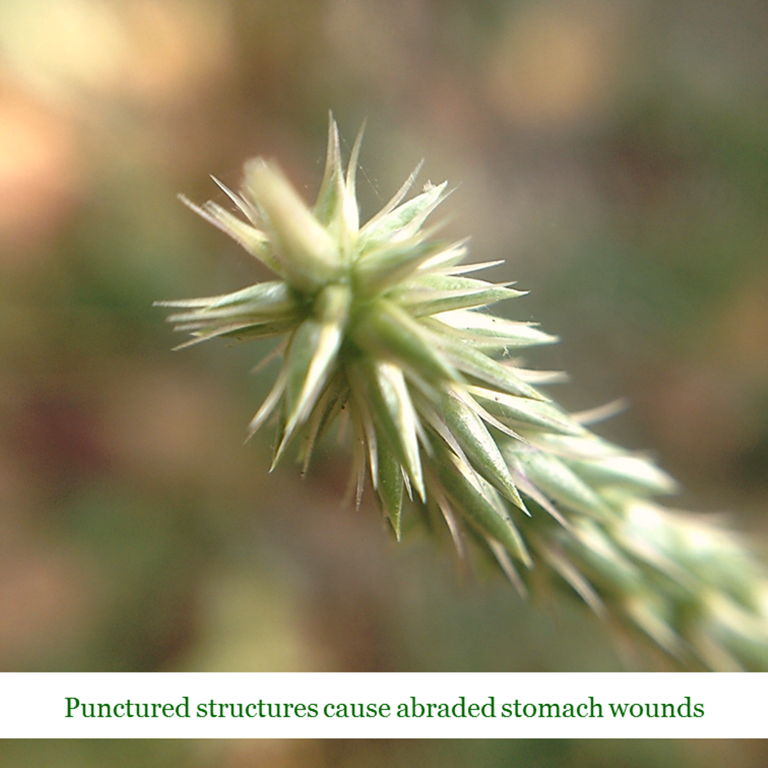 Fig. 3 Punctured structures cause abraded stomach wounds. Author:

@lupafilotaxia

.
---
This defensive adjustment, which the Achyranthes aspera specimens exhibit, is part of a series of adaptations that plants have made to their morphological structures, and which throughout the evolutionary process have positioned them as the dominant organisms on our planet. In the following, I will be specifying impressive plant defense mechanisms, in the search for socializing on the HIVE platform the biological details of each of these fascinating defense mechanisms.
---
BIBLIOGRAPHICAL REFERENCES CONSULTED:
---
[1] Järemo J., and Palmqvist E.
Plant compensatory growth: A conquering strategy in plant-herbivore interactions? Evolutionary Ecology. 2001; 15; 2: 91-102.
Article: Online access
[2] Tibebu B.
Defense Mechanisms of Plants to Insect Pests: From Morphological to Biochemical Approach. Trends Tech Sci Res. 2018; 2; 2.
Article: Online access
---

Original manuscript, uploaded from the Project HOPE community website
---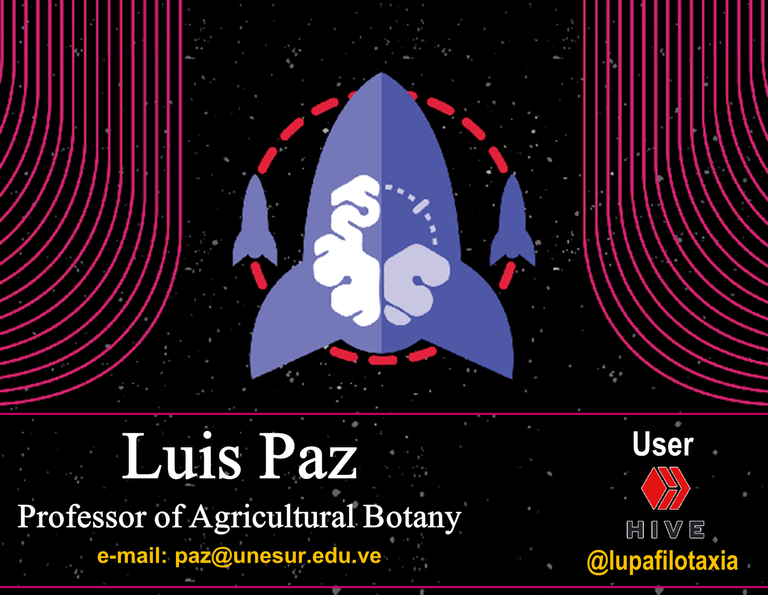 ---