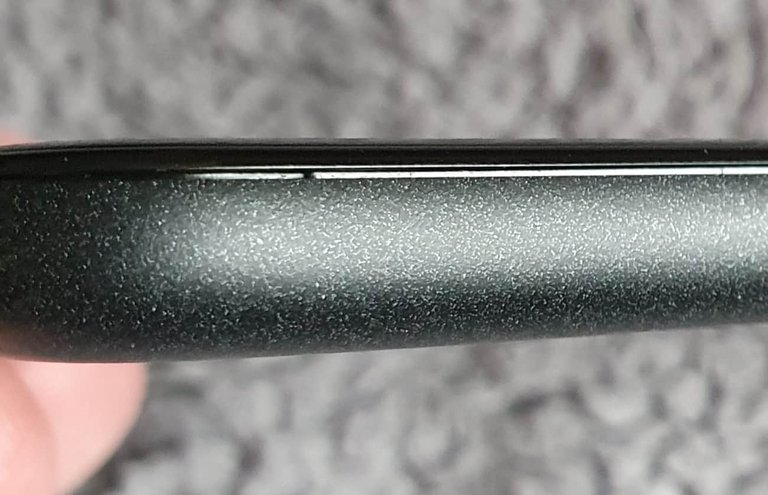 The previous articles of this series highlighted how the Google Pixel mobile phones, despite their flagship ambitions, were all affected by unique defects that suggested to avoid them. That is, unless ready to accept that an expensive brand new phone could be very much imperfect and show peculiar issues that would look out of place even on a device that is less than half the price. The latest and greatest Pixel 5 has been launched on September 30 and now it is time to check - what is the feedback one month later? The answer is "not good".
Pixel 5 has delivered a favorable first impression thanks to a solid feature set that includes 5G support, a predictably excellent camera, decent battery life, and a smooth "stock-but-better" Android experience. Some reviewers rated it "excellent" (PC Magazine) and "a purchase you won't regret" (TechRepublic), while others were less impressed. According to Wired, this latest Pixel is "boring at best", with a "quality that lags behind competition" and "not a great value", while Engadget found it "falls victim to tough competition" resulting in "an off-year for Pixel fans", and Tom's Hardware lambasted it for its "underwhelming performance, expensive price, and the lack of a higher storage option". The consensus from all the reviews describes an expensive device that lacks the excitement that one would expect from a flagship; this is best summarized by The Verge, which noted how "The Pixel 5 is not an especially exciting phone... (...) Instead of trying to make a flagship, Google aimed right down the middle."
However, in the truest Pixel tradition, it did not take long for the first issues to emerge.
Less than three weeks after launch, multiple Pixel users started reporting that their new $700 handset was literally falling apart - or, if you prefer, breaking at the seams. First seen on the XDA Developers forum, complaints kept spreading as more users and then even reviewers were reporting very noticeable gaps between the phone display and the frame.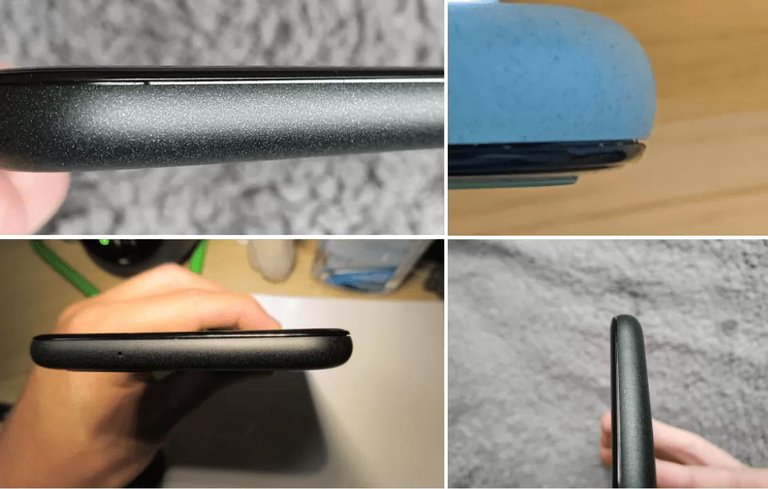 This is particularly concerning as the defect is happening so soon after the launch, with most users experiencing it after only a few days of use, and some Pixel 5 are reportedly even arriving with screen and body separated in the box. And while Google had started replacing the first defective units, that revealed an even worse scenario:
upon replacing the phone, the new one sent out suffered from the same fault.
(source: Android Central)
Two weeks after the defect was first reported - and sometime after Google started replacing units under warranty - a company representative posted an official statement in the Pixel Support thread:
"We've had a chance to investigate units from customers and, combined with our quality control data from the factory, we can confirm that the variation in the clearance between the body and the display is a normal part of the design of your Pixel 5".
In other words, according to Google the fact that display and frame are falling apart with a visible gap is not a defect, but a design feature. The statement went even further and declared that, despite the gap, "there is no effect on the water and dust resistance".

It's hard to believe that water and dust may not enter the phone through a one-millimeter gap between screen and case, and damage the internals. At the same time, this response will sound way too familiar to former Pixel owners and even more familiar to longtime iPhone customers: Google is taking a page from Apple's playbook, blatantly denying the existence of a manufacturing defect, and downplaying its severity. The only part of that template missing from Google's statement above is mentioning how the defect is affecting "just a small amount of units", which would quickly reveal itself a lie due to the increasing number of reports from customers.
Even in the best case where the screen gap is limited to a defective batch, remains to be seen how Google will handle the incident and how many customers will be offered defect-free replacement units. If the first response is any indication, Google may even have already decided not to replace all units unless pressured by customers, and there is a high likelihood the entire incident will be dismissed as "it's a feature, not a defect" like many other Pixel issues in the past.
On top of that, early adopters of Pixel 5 have also reported that the back of the phone is suffering premature wear: that is made of glass and coated with what Google describes as a bio-resin material to provide a gripper, more pleasant finish. According to some reports, this coating is easily rubbing off in the most exposed areas (such as edges and corners) leaving a glossy surface.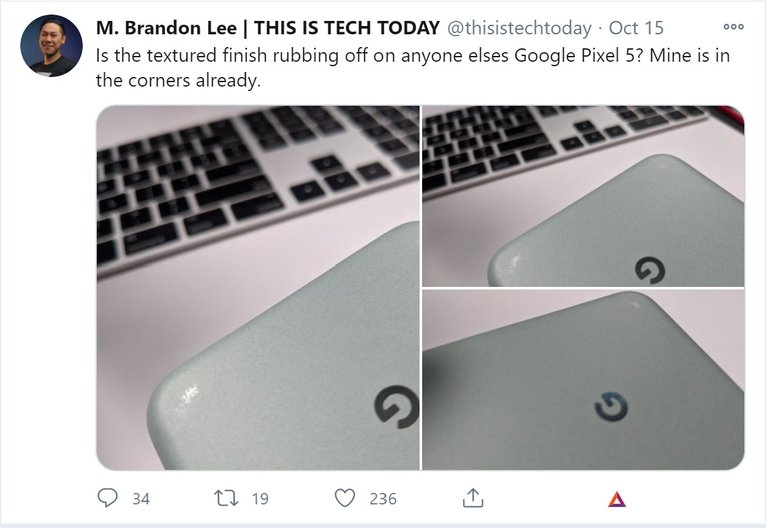 If that is confirmed, albeit representing only a cosmetic issue, it would be yet another example of how little care for details has been poured into design and testing, and one more defect in the long list that has affected and continues to plague the Google Pixel phones family.