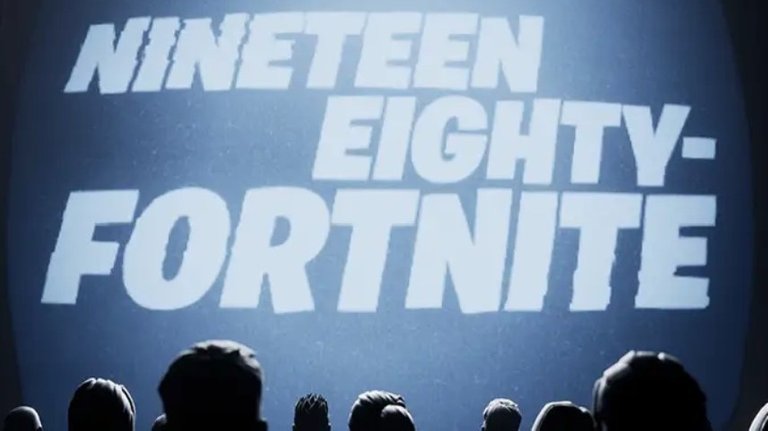 You might have heard it in the news: Apple has removed the uber-popular game Fortnite from the App Store, and Epic Software relatiated with an unprecedented social media campaign. But while this may seem just some quarreling between two corporations about platform rules, there's much more ongoing - something that could actually shape the future of the two biggest online marketplaces.
What is this all about
As most of you know, for applications published in the App Store, Apple reserves the right to collect a 30% commission on any sales earnings of digital features and content; there are some nuances (such as a lower fee of 15% for in-app digital subscriptions after the first year), but by and large the baseline is that any app that generates money must pay a 30% cut (known as "Apple Tax") to Apple. This has become so customary that Google applied the same rule to their Google Play Store for Android.
Games like Fortnite and many others are built around a freemium revenue model that depends entirely on in-app purchases. Users can install and play for free, but all kind of power-ups and enhancements, as well as subscription passes, are available as additional purchases. In the specific case of Fortnite, in-game transactions make use of their own virtual currency (V-bucks) that can be purchased against fiat currency, and the Apple Tax is directly impacting this revenue stream.
What has happened
Epic has been fighting this battle for quite some time already: in August 2018 they removed the game from the Google Play Store as they were fed up with Google taking a 30% cut just like Apple. Epic could do that because, unlike iOS, Android allows installing applications from 3rd party sources, even though this requires the user to receive and accept a barrage of warning pop-ups about the potential security issues resulting from installing software from unknown sources.
The results must have been not entirely positive because, in April 2020, Fortnite returned to the Google Play Store; Epic's CEO, Tim Sweeney, then expressed public disappointment about the app having to come back there.
Then suddenly, on August 13th, 2020, Epic Games pushed a server-side update (bypassing Apple and Google's store certification process) that introduced in-app direct payment without giving Apple or Google a cut. Both actions are in open violation of the store rules. Moreover, Epic blatantly exposed the "benefits" of their system by showing side-by-side how direct payments were 20% cheaper than traditional ones.
Apple, predictably, reacted by pulling Fortnite from the App Store for violation of the rules; Google followed by pulling the game from the Play Store a few hours later.
What happened next is a remarkable example of marketing-driven battle plan:
Epic filed an anti-trust suit against Apple, highlighting how Apple has become a bad company through the years that has a monopoly over iOS distribution.
Epic filed an anti-trust suit against Google.
Epic published a (honestly hilarious) short video that mocks Apple's iconic "1984" Macintosh commercial, where the tables are turned and Apple is the villain that dominates the industry.
Epic published a blog post to rally their players against Apple, with the explicit indication that, because Apple has blocked their ability to update, iOS users won't be able to play the game's new season when it will be released (scheduled for August 27th).
Why it this relevant
Needless to say, the kind of response put out by Epic Games doesn't happen overnight. It is all too evident that it must have planned for quite a long time with the obvious goal of attacking Apple and Google's policies; in this perspective, the server-side update that introduced in-app direct payment was explicitly designed to trigger the app's takedown, and has been entirely successful.
Is all this fuss worth the effort?
To put things in context, Fortnite has been installed over 133 million times and has seen $1.2 billion in spending worldwide on the App Store, according to analytics firm Sensor Tower. Roughly 30% of that revenue, or about $360 million, went to Apple.
Since April 2020, Fortnite was downloaded 11 million times and generated $10 million in spending on the Google Play store; and 30% of that revenue went to Google.
Given the amounts, it is understandable that Epic Games decided to start the fight, even though that means going head-on against the two biggest corporations in the mobile marketplace.
My store, my rules? Not quite.
One common objection to Epic's actions is "the App Store rules are clear. If someone doesn't accept them, they're always free to not publish the game there". That reasoning is fundamentally flawed because there are no alternatives to the App Store for publishing applications on iOS.
On July 27th, 2020, The CEOs of Apple, Google, Facebook, and Amazon testified in Congress in front of the House Judiciary Committee. Tim Cook, CEO of Apple, declared that the company "...apply the rules to all developers evenly". However certain non-gaming services clearly have a preferential treatment: streaming services like Netflix and Spotify qualify for the reduced 15% fee after the first year of customer subscription, and on April 2020 it has been disclosed that Apple lets Amazon sell movies and TV rentals without paying the cut at all. This in particular has been subject to a lot of controversy as it openly contradicts the App Store policy: as put forward by The Verge, "Suddenly that rule appears to apply to all developers except those who have the leverage to cut a special deal with Apple."
The explanation provided by Apple?
"Apple has an established program for premium subscription video entertainment providers..." (...) "...On qualifying premium video entertainment apps such as Prime Video, Altice One and Canal+, customers have the option to buy or rent movies and TV shows using the payment method tied to their existing video subscription."
The only problem is, nobody had heard of this "established program" before the Amazon zero-fee deal was revealed, as confirmed by long-time Apple reporter Mark Gurman, and the only other two qualified apps are players whose business volume does not compare with Amazon. It may just be speculation, yet it seems this program has ben "established" at very convenient time; it is also interesting that Netflix - arguably a "premium subscription video entertainment provider" - does not benefit from this deal, possibly because - unlike Amazon - it would never accept giving up their UI and mixing their shows with all the others in the Apple TV app. Just speculation.
As if that was not enough, Microsoft has recently announced that the future of their Project xCloud game streaming service on Apple iOS devices is unclear, just like Google Stadia, due to the App Store restrictive policies. This got enough exposure to spawn a Change.org petition pleading with Apple to change its mind.
One of the latest casualties of the seemingly erratic App Store approval process is Facebook, who announced that their new Gaming mobile app will not be available on iOS: it has been rejected by Apple as it contains access to a mini-games platform that runs inside the built-in web browser.
In an very Orwellian fashion that fits the context well, it seems that for Apple all developers are equals but some developers are more equal than others. Apple is known for kicking around developers that run up against the several inconsistencies of the App Store rules; they made some enemies along the way and eventually these grew up from indie developers, who had no leverage on Cupertino, to first class players to the likes of Facebook, Microsoft and Epic Games. It was just a matter of time before someone decided to stand up and put a fight.
Sure, Epic could have quietly implemented in-game purchases by linking to their web store, just like many developers do to avoid paying fees, but they have decided otherwise and the reason why - albeit likely related to providing a frictionless experience, which is key to maximise player spending - is irrelevant. At the end of the day this has nothing to do with ethics (despite what Epic and Apple would like everyone to believe). Serious negotiations usually happen behind closed doors but Epic has chosen to make it a public affair: that requires playing a role and casting another on the opponent to leverage public opinion, both are just an illusion because in the world of business there is not good or bad, nor right or wrong, just money transferring from one company to another.
Whether Epic's gambit will work or not, only time will tell. Apple has a high chance to come out on top, if nothing else because they have a virtually unlimited amount of cash to fight this battle (while Epic's resources, albeit vast, are pale in comparison) and because Apple can't afford to lose the huge source of revenues represented by the App Store and its 30% cut. That is, of course, unless the entity which holds ALL the money (the US Government, represented in this scenario by the Congress) has a different opinion about how Apple is dealing with antitrust issues.