Imagen
Rainbow Classroom, a remote learning platform from Alcatel-Lucent
On many occasions I have mentioned that I am an educator, I have always thought that one of my missions is to provide with my own educational experiences to promote all the knowledge for academic development, somehow I feel that under this premise I can give everything in my power to meet that goal, we all know that being teaching one of the oldest professions that helps the integral development of human beings, I am very pleased to contribute to education from any point of view.
Currently, we all know that this pandemic has made education a radical and total change in all areas and educational levels, but I must emphasize that I can comment on what I know, and especially what I live in my own flesh, in this case, I can talk about Venezuela.
Everyone in the world and especially us educators are in constant search of tools to teach our classes, I say this with all the property of the case, I have relied on several tools that I can get on the internet but in addition I can say that I am constantly reading information on new tools.
I read about a new partnership between Alcatel-Lucent Enterprice, a provider of networking cloud solutions.
I repeat I read that These two companies I will quote what I read "have developed a powerful end-to-end remote learning solution to foster academic engagement."
That title excited me because everything that serves to promote education is simply good for those who can and know how to take advantage of it, these two companies that now collaborate with each other announced the launch of "Rainbow Classroom, a unique virtual classroom engine, based in the cloud and enriched with collaboration and communication tools in real time". It's great some will say, but it's just more of the same!!! they may even compare it to other applications, however from what I read I feel it's not more of the same.
This evil pandemic in countries like Venezuela where unfortunately those who occupy positions in the government, they are not interested that the pandemic ends, on the contrary it is in their interest that this pandemic continues, I must clarify again I am referring only to Venezuela.
Having said this, it is necessary that educators who are still in Venezuela can use everything at our disposal to do what we know, for me it is a noble task that we have and for which we are always preparing ourselves, educate and impart knowledge, technology is now part of our most useful tools in the process of training and personal education, to be replicators and to continue teaching at a distance.
---

---

---

---
| | |
| --- | --- |
---

---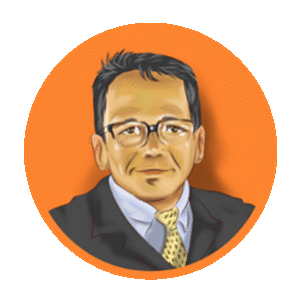 ---

---
Thanks for visiting, I appreciate your opinion.

"In constant evolution".