The world's first quantum communication network (EN - CAST) La primera red de comunicación cuántica del mundo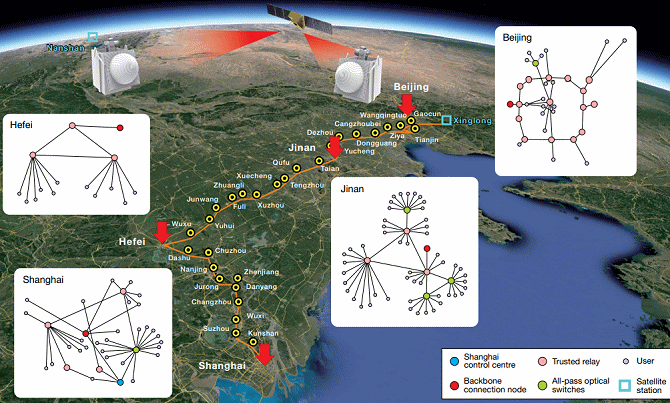 Souce
One of the technological tools that are going to change our lives and hopefully for the better is quantum communication and in these days there has been very important news since China has launched on January 7 the world's first quantum communication network , thanks to a large team of researchers from the china university of science and technology.
Una de las herramientas tecnológicas que van a cambiar nuestra vida y esperemos que para bien es la comunicación cuántica y en estos días ha habido una noticia muy importante ya que china ha puesto en marcha el pasado 7 de enero la primera red de comunicación cuántica del mundo, gracias a un amplio equipo de investigadores de la universidad de ciencia y tecnología de china.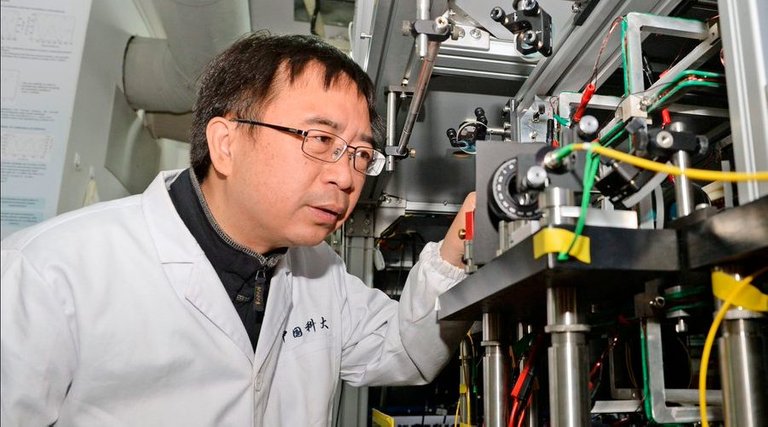 Souce
This network has 4,600 kilometers, more than 7,000 optical fibers and two satellite earth links to distribute the quantum keys and in the keys is the key, worth the redundancy, what we have now to transmit our communications and when I speak of communications I speak practically everything from the message we send to the girl or the boy we like, to our game of online games, to our purchases, our bank transfers, practically everything that moves on the internet, all currently protected thanks to encryption conventional, but unfortunately this encryption can now be hacked, this is already bad but it is that in the very near future with quantum computing the keys can be broken much more easily.
Esta red tiene 4 mil 600 kilómetros, más de 7000 fibras ópticas y dos enlaces tierra satélite para distribuir las claves cuánticas y en las claves está la clave, valga la redundancia, lo que tenemos ahora para transmitir nuestras comunicaciones y cuando hablo de comunicaciones hablo prácticamente de todo, desde el mensaje que mandamos a la chica o el chico que nos gusta, hasta nuestra partida de juegos online, hasta nuestras compras, nuestras transferencias bancarias, prácticamente todo lo que se mueve por internet, todo ello actualmente resguardado gracias a un cifrado convencional, pero por desgracia este cifrado en la actualidad puede ser pirateado, esto ya es malo pero es que en un futuro muy próximo con la computación cuántica se pueden romper las claves con muchísima más facilidad.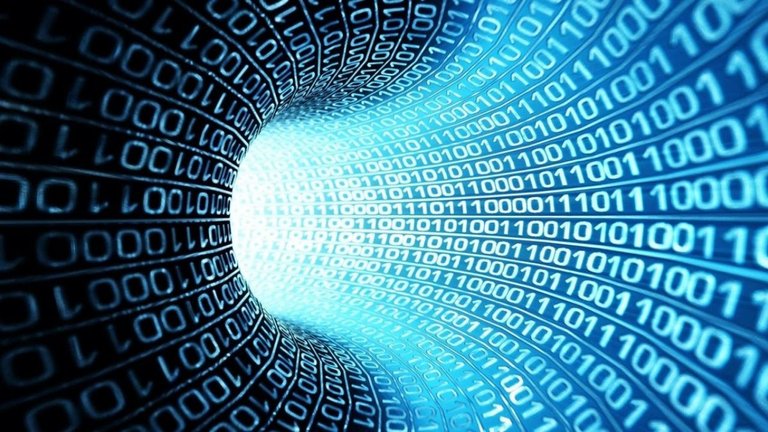 Souce
It is also clear that one thing is quantum computing and another is quantum communication or quantum cryptography, they are different branches of research and development, it is like the difference between manufacturing computers and creating a network like the internet, the important thing is that with the advancement of quantum computing and its power in misuse, we return to the issue of misuse of technology, our communications may be in danger and with it our entire economic system and practically all of our current civilization, but according to researchers with quantum computing it is different , quantum keys use the quantum states of the particles, for example, photons, in this way they create a chain of zeros and ones that can be interpreted by our computers.
Hay que claro también que una cosa es la computación cuántica y otro la comunicación cuántica o criptografía cuántica, son ramas de investigación y desarrollo distintas, es como la diferencia entre fabricar computadoras y crear una red como internet, lo importante es que con el avance de la computación cuántica y su potencia en mal uso, volvemos al tema del mal uso de la tecnología, nuestras comunicaciones pueden estar en peligro y con ello todo nuestro sistema económico y prácticamente toda nuestra civilización actual, pero según los investigadores con la computación cuántica es diferente, las claves cuánticas utilizan los estados cuánticos de las partículas, por ejemplo, los fotones, de esta forma crean una cadena de ceros y unos que puede ser interpretada por nuestras computadoras.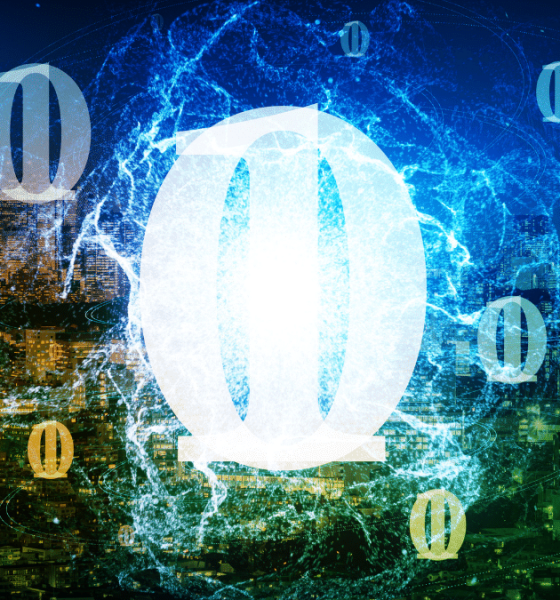 Souce
To sum up in a quantum communication, if a hacker tries to interfere with the communication, the process is altered, even preventing access to the information, this technically is a consequence of the "not cloned" theorem that more or less says "that it is impossible to create an identical copy of an arbitrary unknown quantum state "that is, the hacker cannot get a copy of our data, the creators of this new network say that in addition to being extremely secure, it also has a high capacity, they say that the backbone network Beijing - Shanghai can support more than 12,000 users simultaneously, among which are currently power grids and banks and this should make us think and serve as an example to realize the importance of quantum communication, because we are talking about data and security, in this specific case of energy and money, two of the pillars of any nation.
Para resumir en una comunicación cuántica, si un pirata intenta interferir la comunicación, el proceso se altera, impidiendo incluso acceder a la información, esto técnicamente es consecuencia del teorema de "no clonado" que viene a decir más o menos "que es imposible crear una copia idéntica de un estado cuántico desconocido arbitrario" o sea que el pirata informático no puede conseguir una copia de nuestros datos, los creadores de esta nueva red dicen que además de ser extremadamente segura, también tiene una alta capacidad, dicen que la red troncal Beijing - Shanghái puede soportar más de 12.000 usuarios simultáneamente, entre los que se encuentran en la actualidad redes eléctricas y bancos y esto nos debería hacer pensar y servirnos de ejemplo para darnos cuenta de la importancia que tiene la comunicación cuántica, porque estamos hablando de los datos y la seguridad, en este caso concreto de la energía y el dinero, dos de los pilares de cualquier nación.
---
study source / fuente del estudio
---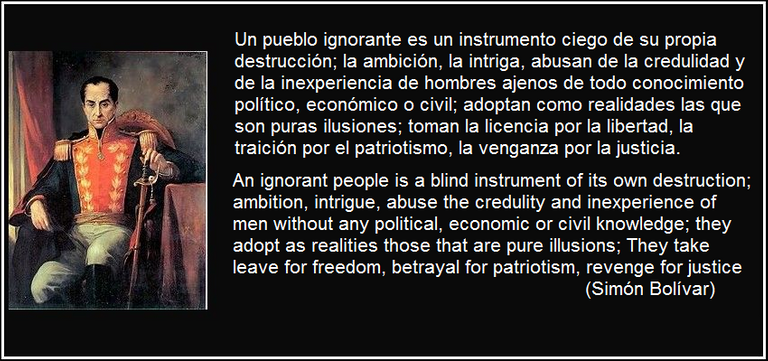 ---
---
Thank you for visiting my blog. If you like posts about
#science
,
#planet
,
#politics
,
#rights
#crypto
,
#traveling
and discovering secrets and beauties of the
#universe
, feel free to Follow me as these are the topics I write about the most. Have a wonderful day and stay on this great platform :) :)
Gracias por visitar mi blog. Si te gustan las publicaciones sobre
#ciencia
,
#planeta
,
#politica
,
#derechos
#crypto
,
#traveling
y descubriendo secretos y bellezas del
#universo
, siéntete libre de seguirme, ya que estos son los temas sobre los que más escribo. ¡Tenga un día maravilloso y siga en esta gran plataforma :) :)