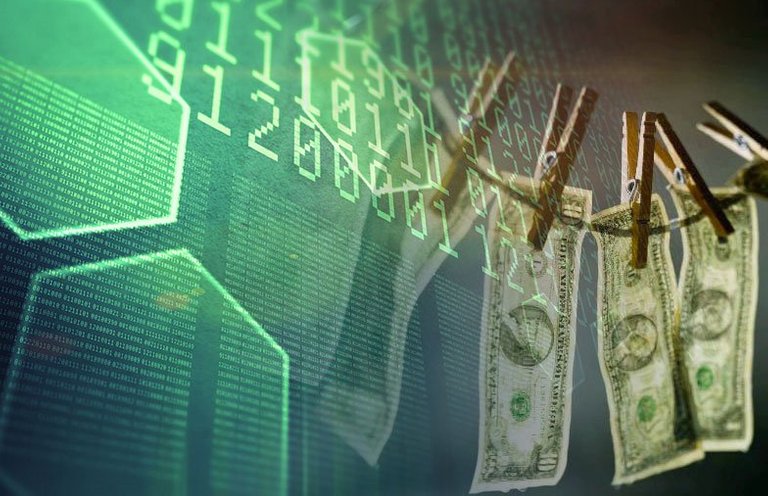 Source: Criptomonedasweb.com
According to Google search data, media tracking the development of the cryptocurrency industry has been trending, i.e., the increase in interest in non fungible tokens (NFT) is now almost in line with the level of interest in initial tokens in 2017. Product or ICO.
Of course, after the SEC began investigating and determined that ICOs were being used to launder money in some cases, ICOs basically disappeared. Now, despite the traceability of tokens, blockchain transaction experts still find the possibility of NFT being abused again, perhaps even because of it.
As most now know, NFTs are digital collectibles that can appear in almost any form: PDFs, tweets and even digital columns in New York Times. Each of these items is stamped by a long string of alphanumeric characters to make it immutable. As David Pakman of Venrock, an early cryptocurrency investor, explained, the code is also recorded on the blockchain, thus permanently recording who owns everything. Others can take a screenshot of the PDF or tweet or New York Times column, but they won't be able to do anything with the screenshot, and the NFT owner can, at least theoretically, sell the collection at a higher price at some point.
To date, the largest NFT auction to date is Everydays: The First 5000 Days auctioned by digital artist Mike Winkelmann, which sold a staggering $69 million, and the third time it sold for $69 million. After Jeff Koons (David Koons) and David Hockney (David Hockney), it was created by a living artist. Winkelmann goes by the name Beeple and broke his own record through auction, selling another cryptographic art for $6.6 million in February. Beeple announced such a crazy move to many media outlets that he believes there is a "bubble" in crypto technology, and many NFTs are absolutely zero.
Although there is a lot of money at stake, experts believe that NFTs have become an excellent opportunity for people seeking to misrepresent or misuse them, although no action has been taken against them. One of the most practical dangers is trade-based money laundering, or the process of covering up illegal profits by legalizing illegal trading activities. This is already a big problem in the art world. NFT can be compared to art, and the price is now even more unstable.
Jesse Spiro, Director of Government Affairs at Chainalysis, a blockchain analytics firm, said, "One way to use traditional art to identify transaction based money laundering is to have appraisers enter the market you can measure based on the price involved and marked up that is too high or too low, and the price is selling the asset at a price lower or higher than its value."
The good news is that, in some cases, hundreds of NFTs are sold, even at very different prices, as in the NBA video, to which the average value can be measured, making it easier to detect abnormal activity.
However, when the sales history cannot be determined, the final price may be the price that the buyer is willing to pay for something, so it cannot be truly determined that something is happening. Spiro believes that all we have to do is to enable both parties to successfully and effectively execute transactions.
With respect to digital assets and potential NFTs, there are many other types of crime. Asaf Meir, co-founder and CEO of cryptocurrency market monitoring company Solidus Labs, pointed to examples of money laundering activities, where individuals or entities buy and sell the same financial instruments at the same time; and between two accounts involving the same. organization cross-trading transactions creates a false record around the price of the asset, which may not reflect the actual market price.
According to money laundering law, both are illegal and difficult to detect, especially for the old system. The tricky thing about the cryptocurrency market is that they are retail-oriented first, so there may be multiple accounts with multiple addresses. These accounts are colluding with various things, sometimes even mixed with institutional accounts of different beneficiaries.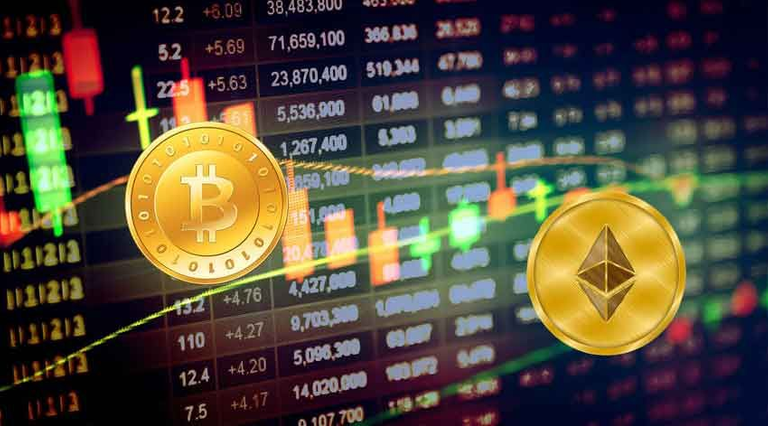 Source: Tynmedia.com
It should be commented that not everyone believes that non-financial transactions can be used to illegally transfer funds. Personally I don't think that is the purpose that the vast majority are giving to these assets, but it is worth saying that many people who may have nothing to do with the world of money laundering or similar, have to think about something like governments being able to establish or ask to formalize a verification of activities and identification of these transactions and customers.
If so, these two methods would make it easier for the authorities to monitor the markets, and oblige them to verify the identity of users when suspicious transactions are detected. However, if enough time passes between the suspicious transaction and its notification, how effective is the process, none when taking into account the speed with which these processes occur on the blockchain, something that would have to be taken into account is that all this can be investigated after the fact, if so desired by the authorities.
Now, why would money launderers get involved with NFTs when there are other easier ways to launder money in larger amounts in the crypto world. The answer to this could be that since there are a lot of other assets on the blockchain and given that there are other possibilities on decentralized exchanges when buying liquid tokens, they would make them a bit more complex to track.
Many people believe that given the growth and how things have been going with NFTs in recent times, there should have been some mechanism in place to analyze such transactions, brought to analysis by government entities in order to prevent money laundering through misuse of these assets.
We must keep in mind that in this world people who do evil are always looking for some way to achieve their causes, but as long as they do not find them they will relentlessly look for some way to achieve it, let's hope these people do not damage or tarnish the reputation of the blockchain and NFTs.
For now this has been my post for today, I hope you like it, thanks for reaching this part of my post and spending some of your valuable time reading my post, it won't be until soon that I will post something else again. God bless you, remember to stay safe and take care of yourselves and your family members. A "puñito" (🤜🤛) greeting from Venezuela.