The rise in technology and the reign of Artificial Intelligence and Robotics is coming closer and it is evident that every sector will not be left out including security.
With the increase in the populations of people around the world and the low number of police and security operatives as well as the significant number of people who are retiring from the force, it is welcoming to have Artificial intelligence and Robotics in the security space. Forget about science fiction movies as well as Hollywood movies like Terminator that depicted negativity about robots, robotics and Artificial intelligence will be a major transformation to the security industry at large.
For simplicity, Artificial intelligence is a machine that can think on its own and also learn and improve using machine learning, natural language, neural network and deep learning. Which means artificial intelligence can do things on its own correctly.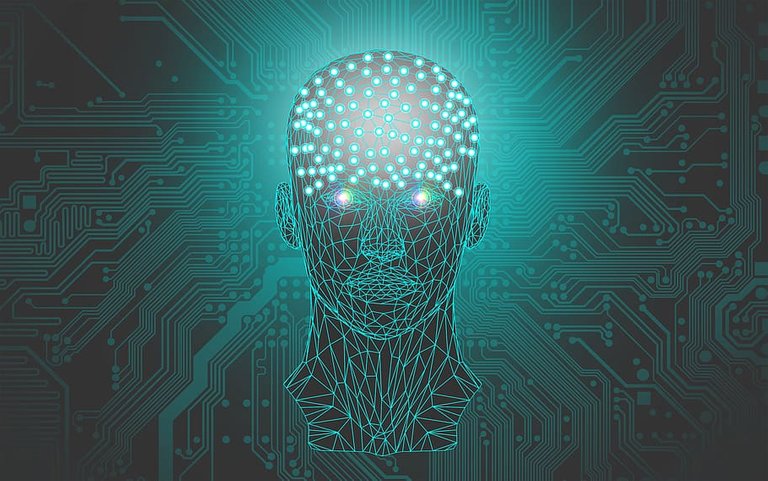 source
It is better you start to believe as well as accept the fact that Artificial Intelligence and Robotics (Robots that leverage on AI) are going to take away jobs from a lot of people in the nearest future. Artificial intelligence robots will be used in security for so many tasks which includes object recognition which will include being able to identify a person or object in real-time include private data which includes name, age, gender, job as well as past records. With object recognition by artificial intelligent robots, humans and object going pass a perimeter can be identified and standard actions can be given lawfully.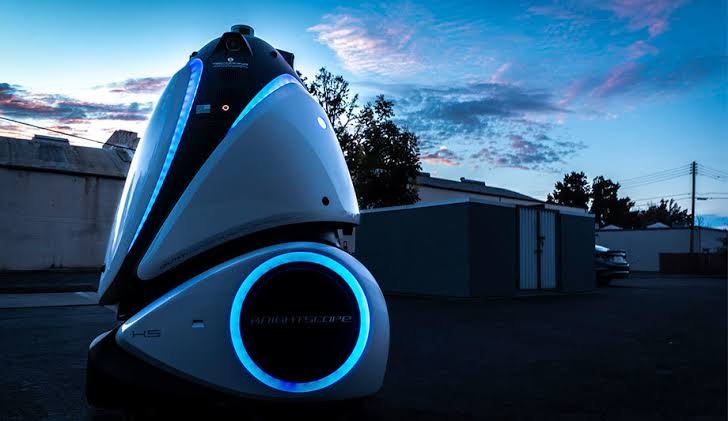 source
Unlike the days of simple robotics, the use of in security will not be possible without the use of artificial intelligence (AI). With the incorporation of GPS data, machine learning and machine visual technology, robots will be able to secure facilities assigned for protection. With the ability to travel around and go through various obstruction that cross their path efficiently, Robots using Artificial intelligence can be used to track down and go after criminal as well as search for harmful materials in places that can be dangerous to humans.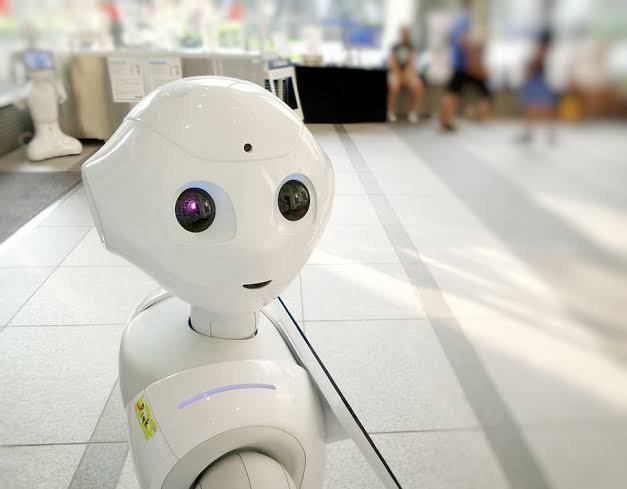 source
Also in the security industry, artificial intelligence which has a characteristic which is the ability to improve itself while understanding itself will be useful against vulnerability and cyber-attacks by security agencies.
Conclusion
In the nearest future, there will be more of artificial intelligent robots in the security industry and this robots will be able to help perform tasks that human can't perform or should not risk being involved. In cases protecting nuclear or toxic materials and waste, it will a hazardous job to send humans to protect such rather, artificial intelligent robot can do such job perfectly. Also, instead of using humans to scan passengers in airports before boarding a flight, artificial intelligent robot will be a better choice since object recognition is one of the tasks that it can perform and this will enable a fast scanning at ease.
The future of artificial intelligence and robotics in the security industry is growing although a lot of work is still going on with it since it is still in its infancy state
---
---