introduction :
As a member of this Steemit and its about 3-4 years, I know that there would be hundreds of wonderful and valueable communities who are bringing up great content for steemit.
Project Hope - Bringing Value to the Steem With strict rules, regulations and Engaging power


refference
Now as a Member of community Project Hope i would like to share the things which can get any whale's attention here .
No powerdown Community :
i have been in contact with @crypto.piotr and other members of the community, seems like would be easy peasy thing for anyone to make things accordingly ( most of the people take bad benefit from it ). But i know one best thing about crypto.piotr he doesn't break his rules for anyone ( The best thing of Any human) as without rules and laws this Community would have been ruined,destroyed times ago but due to strict actions,suggestions and permissions he is managing now one of the biggest Community on steemit.
i would like to share the screenshot of our chat thats the proof of No powerdown policy and i got warning which i really appreciate .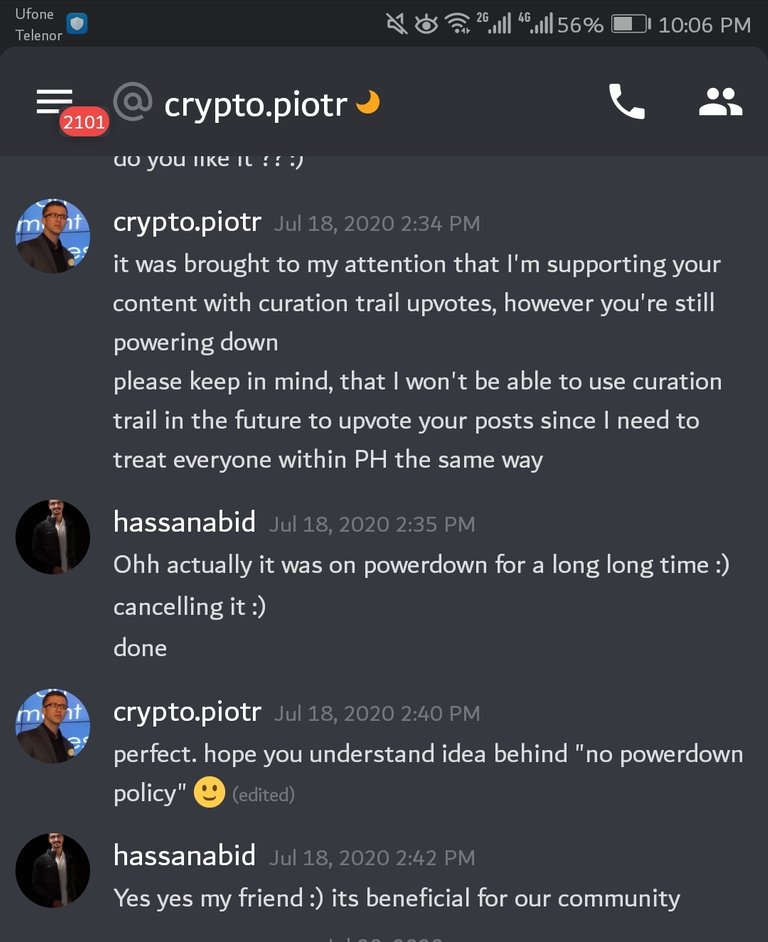 with the above chat screenshot you can see how amazingly he is working with his rules and regulations.
With the No Powerdown policy this Community will help people investing in the steem increasing the value of steem and decreasing the withrawing rate of steemit users.
No Plagiarism ,No spinning, No Spam posts
With the strict rules and regulations and continuous monitoring the mods and admins are working day and night to stop and mute the posts which are either Spamming, Spinning or inside the law of Plagiarism.
We stand Against plagiarism.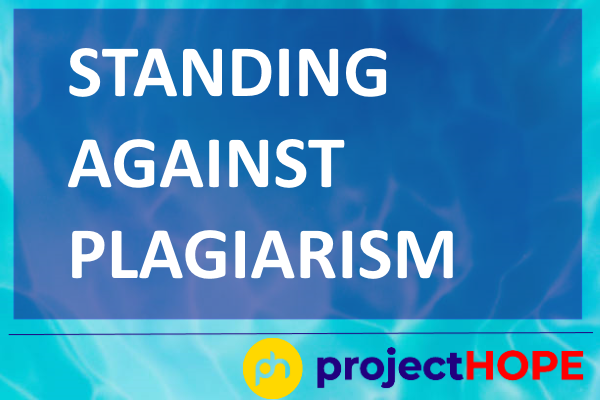 refference
For me Plagiarism not only disables a person from thinking of his own but also make him indirectly a robber who stole things up and gain benefit from others hardly earned money.
see the most beautiful thing Reminder by Admin to the community According to which its clearly stated that Project hope will never ever be supporting any of the stolen content.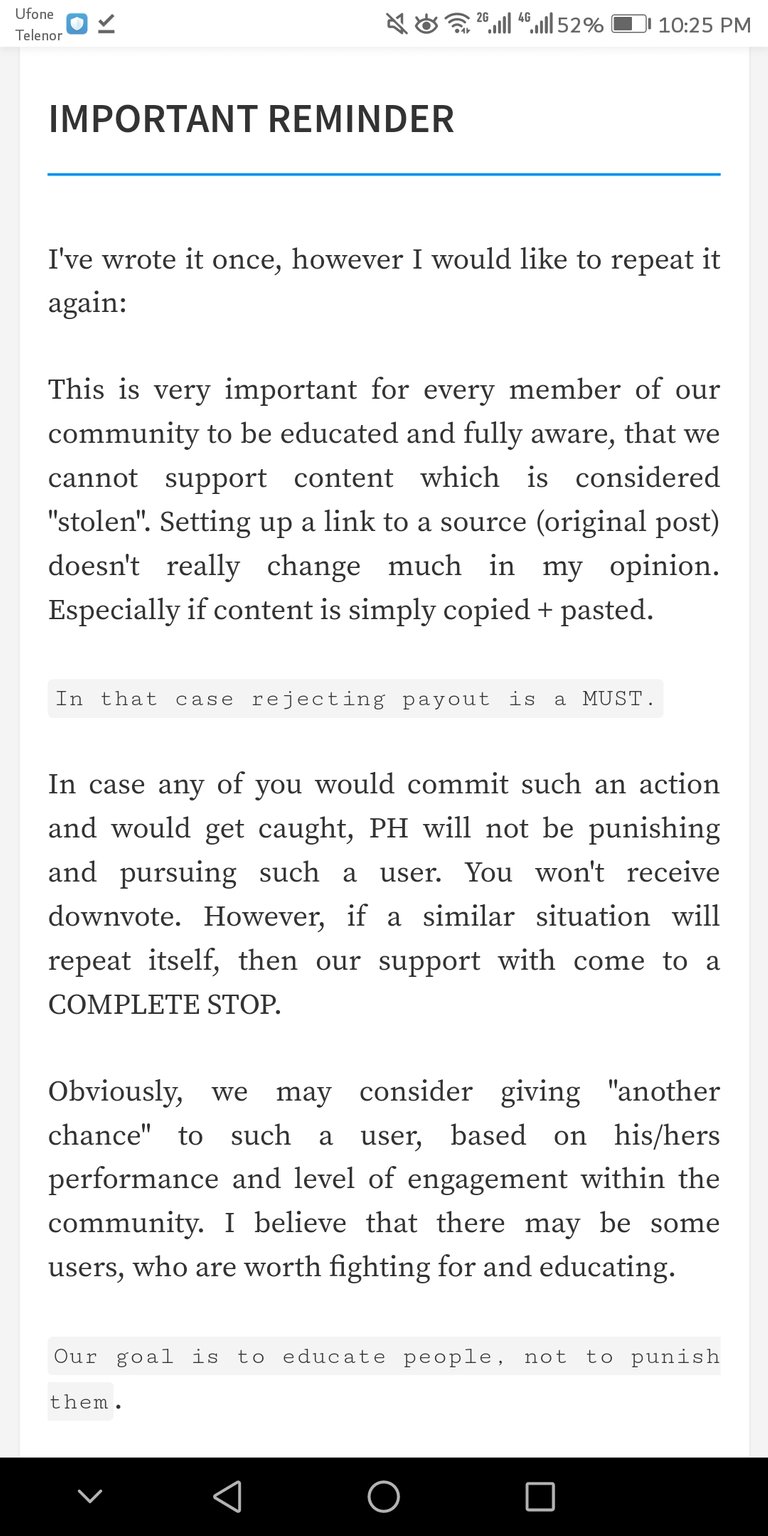 refference
On the activity logs we can see that many new people are subscribing rapidly and also the admin is muting the spam posts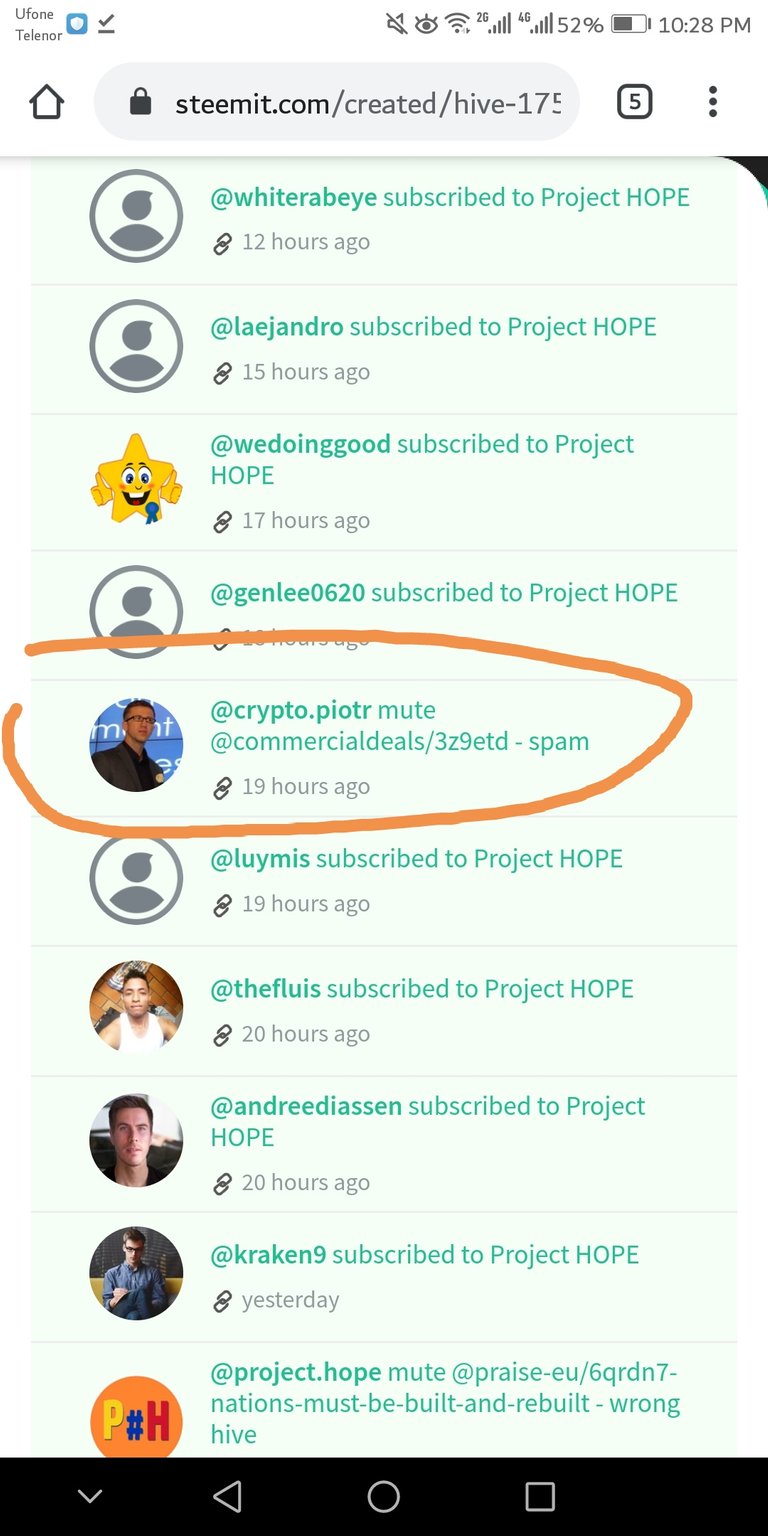 Engaging Community Brings Activeness to Steem and Community aswel
CRYPTO.PIOTR is taking stand to improve engaging between community members which will not only make steem much more active website than others but also the community itself.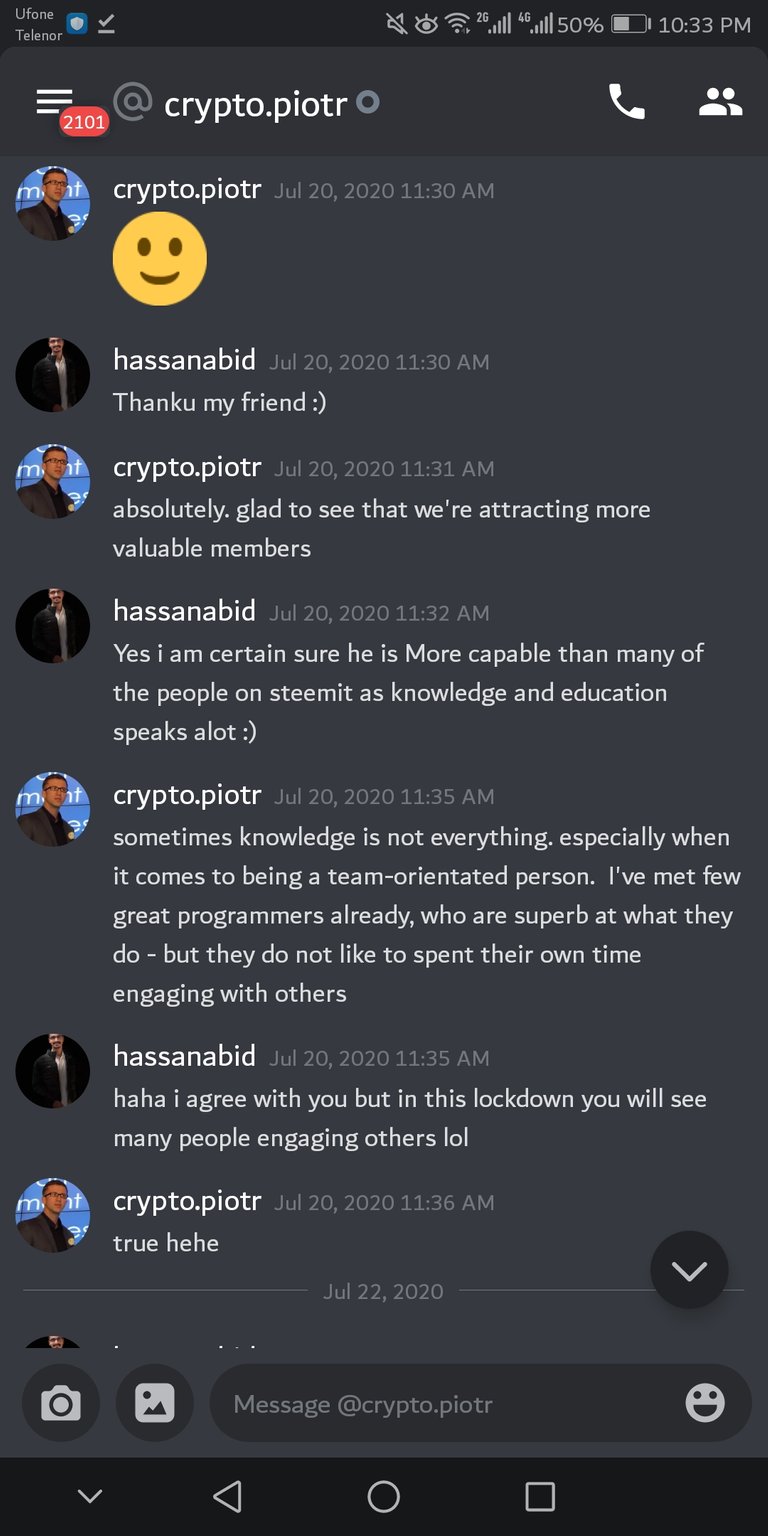 In other communities you would see literally there's no one to appreciate and give response to your hardly made posts but in this community we have active members who not only gives response to our posts but also appreciates one's post which brings a way of brotherhood among many community members. Together we are bringing a Big change in PH Community.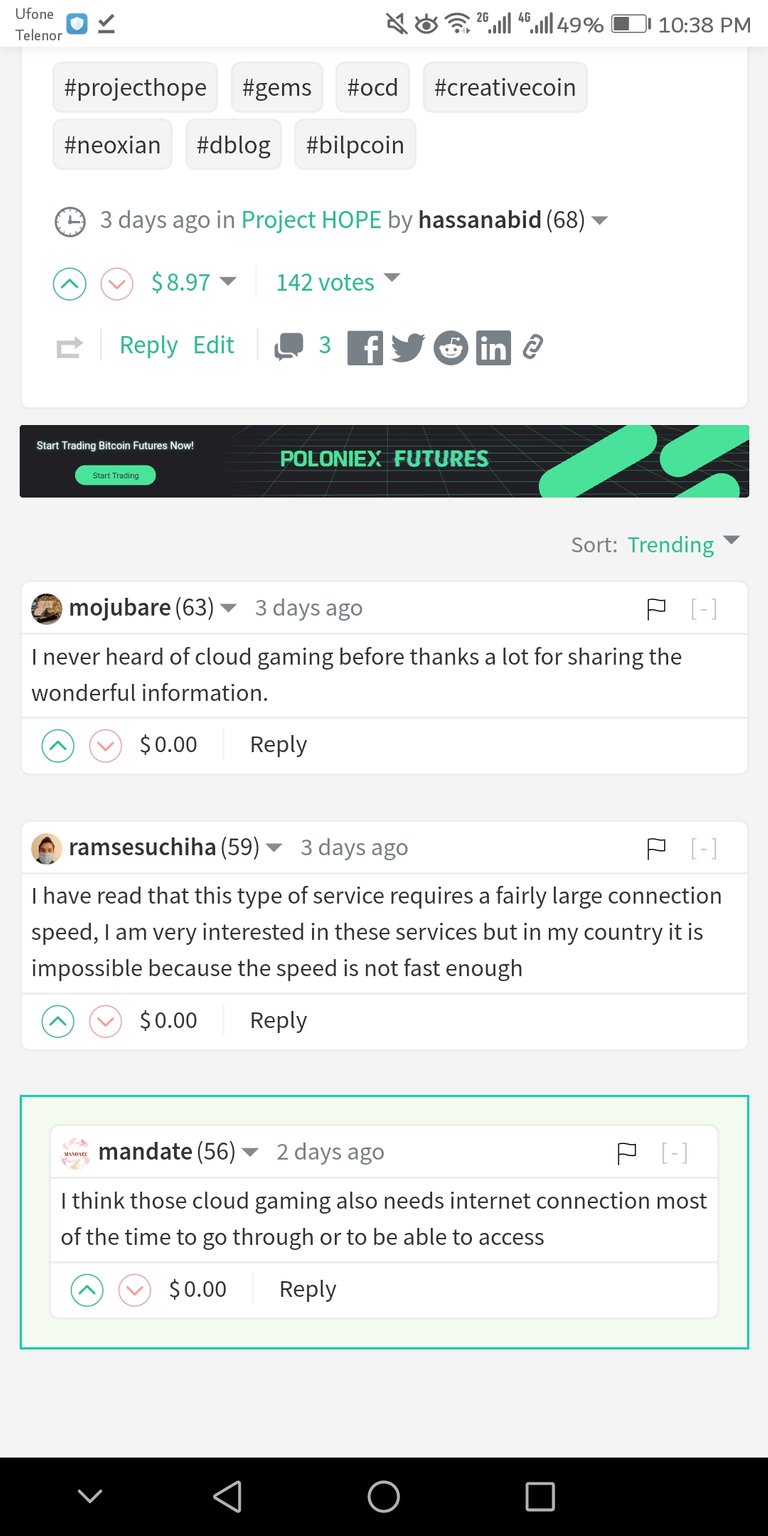 1900 Subscribers and 200+ Active members
we can consider Project hope as one of the most active communities promoting
topics related to STEEM, technology, blockchain, AI, cybersecurity. As well as economy, business and marketing. and you can visit each and every post, we dont do spam on steemit like many others do we post useful,Helpful and technology evolutionary posts which can not only bring power to the steem but also give ideas to many technology enthusiasts so they can bring improvement in the society then in the world.
PROJECT HOPE An Initiative to give hope!
@crypto.piotr, @project.hope, @cyberspacegod, @achim03, @lanzjoseg, @fucho80, @neavvy, @juanmolina, @jadams2k18, @machnbirdsparo, @honarparvar, @guruvaj, @alokkumar121, @edgarare1, @flash07, @djennyfloro, @gandhibaba, @reverseacid, @yonnathang, @mariusfebruary.
At the End I would recommend whales on steem and hive to have a look atleast for a second on this community i am sure you would love to support members of our community ❤️.