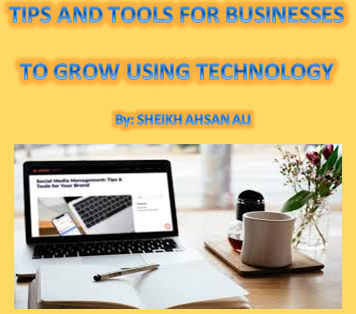 Edited
Greetings to the community owner @crypto.piotr and to the community @Project.hope.
I hope you all are doing extremely well and getting benefitted from this wonderful community.
With this post, as it is my first post regarding, therefore you might see a new interesting attribute of mine where I faced a lot of hardships and after a lot of experiences, i finally came up with some tips for small and massive businesses in order to stay far from hardships and gain prosperity.
However, if you are looking to start a business, you have to keep this in mind that you will have good and bad times, ups and downs, successful start-ups and immense blows.
When in this ending world has happened that in the way to success, there don't come hardships?
When have the people not taken advantage of someone else's product, and with little improvement; defeated the original product?
What was the last time you remember when there were no cruel in the society?
Therefore to be viable in the field of business, you have to be strong mentally as well as financially stable in order to bear a loss if occurs.
Let's now see some of the few tools that can be very very viable and helpful for different businesses around the globe especially in the current Pandemic of COVID-19 that has unfortunately taken over most of the part of the world. There are a number of elements that contribute to the growth of business such as provision of good level service to the customers, minimizing the costs of operations and maximization of revenues. To achieve all these objectives, technology is the best approach to be taken under consideration.
Enough to grab your attention perhaps, let's now consider all those essential tips you have been waiting for;
1) USE OF TIME TRACKING SOFTWARE
A time tracking software is basically a tool using which you can map out where and when the time is spent and also by whom. These sorts of analysis with proper utilization are a great tool for accountability, productivity and helps with a massive improvement in on-going processes.
Such softwares have helped many organizations over the years and according to reports, such teams who use them have 22% more productivity and improvement in profitability.
Here is the list of 8 best time tracking softwares of 2020
2) INTRODUCE A WEBSITE
Introduction of a website for your organisation counts in the utilization of digital technologies for effective marketing. A good website ensures the best introduction of your workplace, home, working criteria, products, policies, customer interaction and is also essential for the spread of your name. A good website not only means to have good designing and that it looks pretty and well-crafted but it has to well structured, built on purpose and a website that can take input on give output simultaneously, and for this it has to be functioning well too. Such a website accelerates business growth considering that they allow your organisation to reach a wider market or audience and to have long lasting relationships with customers to promote your product or your workplace.
Some ideal websites that you can have a look for ideas
ESPN MEDIA
MONTAGE
ZILLOWS
WOZBER
3) CRREATE A MOBILE OFFICE
Creating a mobile office means to create such means of communication with your employees managers and all other related personals using social media platforms or other applications so that you can work with them from anywhere. Nowadays, with improvement in technologies, day by day better applications are coming using which you can communicate and you can share your documents with other that too on live call. You can share your screen and even you can also let the chosen person to access files on your computer. I am listing down some apps that you can use to create your Mobile Office.
MICROSOFT TEAMS
GOOGLE MEET
ZOOM
ANYDESK
TEAMVIEWER
If you like the post please let me know through your comments and resteem in order to make this reach more audience.
I wait patiently to hear from all of the community members and get their precious views.
------------------------××××××××××××-------------------------
AS I HAVE COMPLETED THIS RESEARCH ON MY OWN, I CAN SAY THAT THIS POST IS PLAGIARISM FREE❤❤❤❤❤❤❤❤
And would to Advice you to Avoid Posting Plago in this Community😍❤❤❤
❤❤❤❤❤❤❤❤❤❤❤❤❤❤❤❤❤❤


❤❤❤❤❤❤❤❤❤❤❤❤❤❤❤❤❤❤
Moreover, I promise to stay active in this community and will continue to share fruitful content in the community❤❤❤❤
In love with the project hope Community❤❤ and i would like you to visit our community, get idea of how people work here and join us to grow with us❤
I wish you all the very best for the future ahead.
Stay safe❤