Hello guys i recently attended a meeting with E-Commerce Officials and extracted some main issue which i would like to share with all of you :)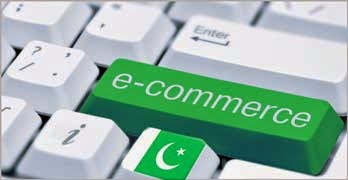 Source
I will go straight to the point and mention the review straightaway :)
Electronic commerce has definitely been growing on a high note in many countries, but its progress in Pakistan has recently seen immense and valuable increase. This increase tends to the development of E-Commerce and Online businesses in Pakistan. As said, with innovations come complexities, E-commerce has its own complexities and keeping in mind the nature and variability of nature in residents of Pakistan who are almost different to each other and are more versatile in approach than many other countries; one can easily say that this has to be a difficult task to solve problems related to E-commerce in Pakistan
This was a useful meeting as there were many points brought out by Individuals who were from different fields. The main issues that everyone agreed upon were the Trust, Logistic companies, and Tech integration.
My review over these problems is as under:
1. Trust:
The customers generally do not trust that easily. There are a lot of features which the customer has in his/her mind before trusting the company to ask for a service from. First thing in mind is the Security and it follows the trust on quality and service. If these issues are resolved, E-commerce and online payments and services in Pakistan will grow on a larger scale.
2. Logistic Companies:
The main issue with the logistic companies is that there are no tracking systems available, RFID systems are being used Internationally to provide satisfaction and information to the customer regarding their ordered product. The working of Logistic companies in Pakistan is at very low level. As said by an individual, "It is like choosing the best from the worsts". To improve this, the collaborations between the marketplace and the logistic companies, the logistic companies and customers and Customers and Market place, all have to be brought under serious consideration.
3. Tech Integration:
As mentioned, the technology in Pakistan must be brought under immense supervision and there is a great room for improvements and innovations. Also, the mind and understanding of people matters a lot. The road to Online payments in Pakistan has been quite difficult and is not user-friendly. The security and trust issues especially with the Debit card, People fear to share their information with those apps or websites as they are not trustworthy. Therefore, this is the factor which needs massive improvement. What would play a major role in the uplifting of confidence of people and encourage them to use online payments is the product and Damage Insurance.
Conclusively, The Future of E-Commerce.
To be conclusive, the future of E-commerce in Pakistan looks bright, although there are some factors that need sheer attention, it has been making a valid growth in the Businesses and organizations. Also, Covid-19 has worked as a driving source in bringing the business in Pakistan under the lights of E-Commerce.
---
I would take this opportunity to thank @crypto.piotr for being able to successfully manage the community this beautifully.
---
Yours, @haidermehdi.
Looking firward to further discussion in the comment section. I would like to know how is it in your country?
---
I thereby assure that this post is plagiarism free.
WISH TO LEARN AND GROW WITH THE BEST FAMILY HERE
❤️❤️❤️❤️❤️❤️❤️❤️❤️❤️❤️❤️❤️❤️❤️❤️❤️❤️
❤️❤️❤️❤️❤️❤️❤️❤️❤️❤️❤️❤️❤️❤️❤️❤️❤️❤️



❤️❤️❤️❤️❤️❤️❤️❤️❤️❤️❤️❤️❤️❤️❤️❤️❤️❤️
❤️❤️❤️❤️❤️❤️❤️❤️❤️❤️❤️❤️❤️❤️❤️❤️❤️❤️
Please resteem the post in order to make it visible to others and making it reach maximum audience :)
A PROUD MEMBER OF THE PROJECT HOPE COMMUNITY
I ALSO INVITE YOU TO JOIN THE BEST COMMUNITY ON THE PLATFORM❤️