Hello and welcome to the post❤
I hope you all are doing well just as the technologies are increasing day by day and solving human problems❤😉😉
My warm greetings to the wonderful community and to @crypto.piotr for managing the community so well❤
As we all have been seeing the massive impact on the bitcoin this pandemic, here is to another kind of btc that has almosed raised its worth 200%😍😍😍
Wow thats interesting😍
Lets see what it really is😍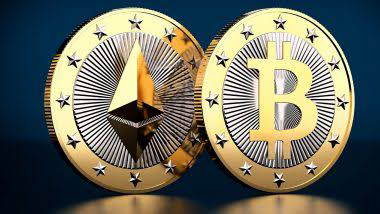 Source
The coin is well known as RenBtc, A Bitcoin on etherium DeFi token😍
Raisibg its value upto 200% in less than a week😍
Thats quite a change😍
Ren project's renBTC has seen a nearly 200% increase—from $59 million to more than $176 million—in locked BTC transferred to the Ethereum blockchain since August 13, according to data collected from DeFi Pulse.
It clearly states that the tokenhas jumped from $59 million to $176 million. But that has taken place from a transfer to the blockchain of ethereum.
The graph must have had a straight line upward growth in this valuable transfer😍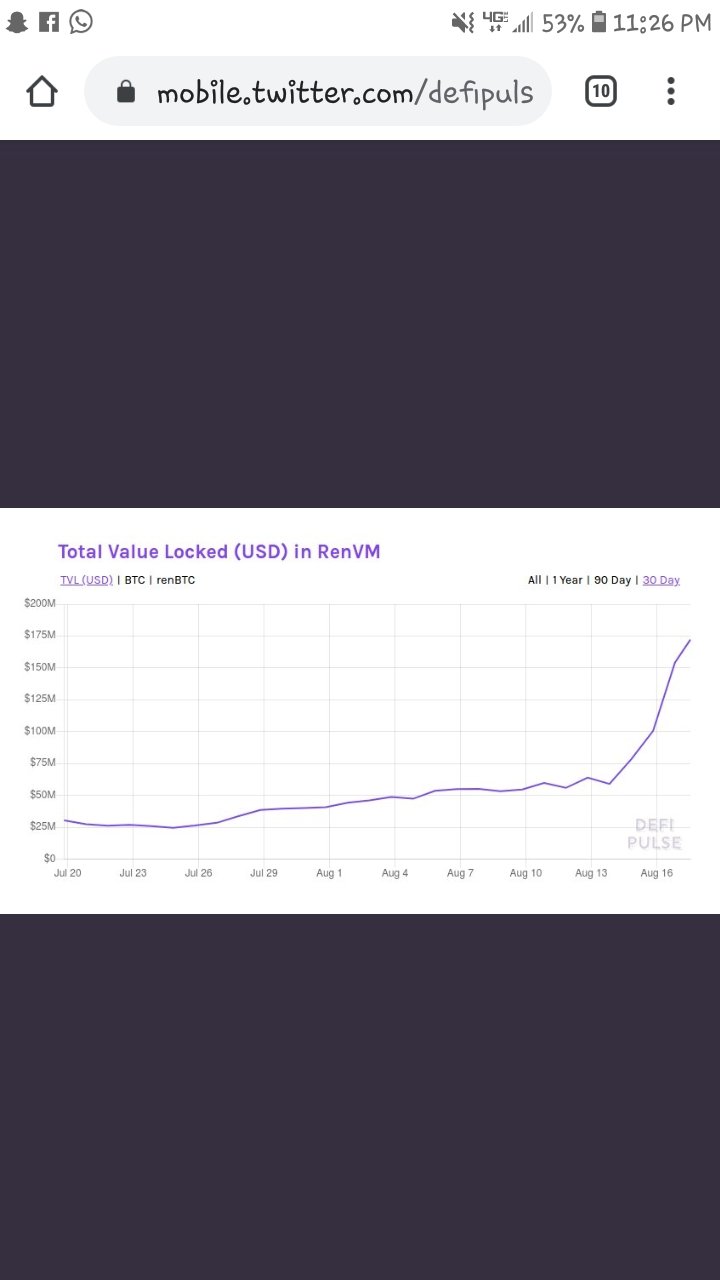 While looking for the massive increase i went through the twitter and found out this😍
It has been that the Defi has been gaining new heights in the market, placing the RenBtc now on the second place is a big big achievement.
What exactly RenBtc is, it was found in 2017 and gained massive support in the year 2018 where it started its journey of gaining heights and was $34 million at that time.
Singapore-based Ren was founded in 2017 and raised more than $34 million in a 2018 ICO. RenBTC was released in May 2020. The recent integration of Ren into MyEtherWallet may be responsible for some of the recent increase in interest.
This states that the coin was released in 2017 and has gained respctable market heights😍
❤❤❤❤❤❤❤❤❤❤❤❤❤❤❤❤❤❤
Project Hope community supports content that is not plagiarised and stands tall against plagiarism.
Therefore this post is original and plag free ;)

❤❤❤❤❤❤❤❤❤❤❤❤❤❤❤❤❤❤
In Love With The Project.Hope Community❤❤❤

❤❤❤❤❤❤❤❤❤❤❤❤❤❤❤❤❤❤
Moreover, i promise to stay and follow the rules of the Project.Hope community and maintain solid interaction❤
I would love to hear from you guys about your views.
Please resteem to help this post reach wider audiences❤❤❤❤😍😍😍😍
I would love if you take out two minutes and send me a review of what you think can be the future of RenBtc.
Good Luck and Have a good day everyone ❤❤