Hello Friends,
A few days ago I heard a wonderful word from Mr. Nathanmars via his Twitter. Frankly, though small words, but its importance is immense. Although many of us fail to understand the true meaning of the words. Anyway I'll try to present a topic related to that word today.
"Your life is a Market-Your actions are trades"
-Nathan Mars
The above words were collected from Mr. Nathanmars' Twitter. Here he talks about market and trade, but I'll talk about marketing. If life is the market, the activities are traded, and then the plans are marketing. That's my thought. And these three are our daily lives. So to do something good in life, there is no way to deny the important role of marketing. So if we can achieve this skill in marketing, then surely our lives will be successful.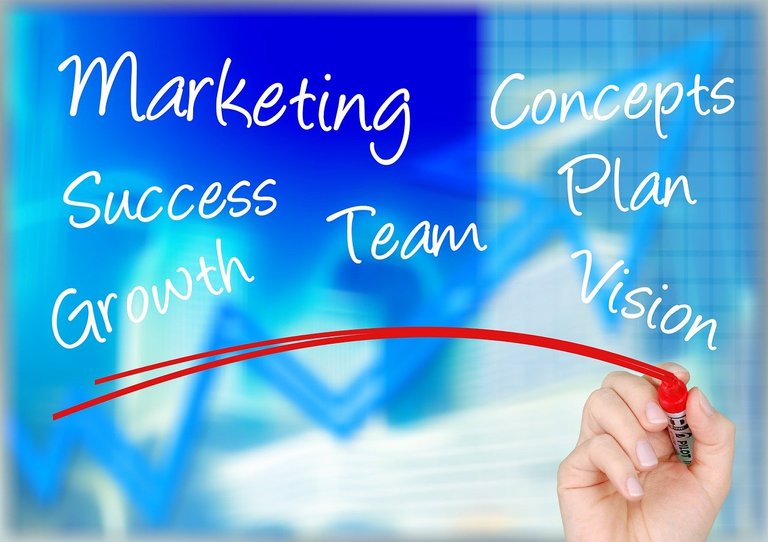 Source:
Although many of us think that people who have a product or a company only think about marketing. But the whole thing is wrong or our idea is false. Because of the current information technology age, there are different ways of connecting with one another. Sharing information with each other. All of which are covered by marketing. So first we have to change our thinking about the market.
So what should I think about marketing? Yes this may be an important question from you. Because you might be thinking, marketing is to advertise something, or to do something with a mic on a car, or to put posters on different roads, to spread the information about something. Yes, your ideas are completely valid in this case, and I agree with you. Because they are the marketing part. But you have to remember that now is the digital age, not just marketing for goods. In addition, marketing is done for one's own abilities, talents, and skills and so on. Where you do the marketing yourself!

Source:
You mean marketing for yourself? I wouldn't be surprised to hear this question, because that's the question I'm expecting from you. Yes, I mean that you, too, will do the marketing for yourself, spreading your qualifications, valuing yourself even more. As an example, let's say you can make wonderful flowers with paper, this is your special ability. But no one else has expertise in this area. So you can make a lot of paper flowers, gift your loved ones, or decorate your home with your skills.
There is still another thing you can do, which will greatly evaluate you and your skills, and bring real respect to you. And that is marketing, marketing of your skills. In the current information technology age, this is more and more the task of marketing is showing the whole world. And all the plans or methods you can adopt to spread this special skill to the world, will all be part of marketing.
As a result, I can only hope that the idea has been cleared for marketing yourself. I am finishing here today, hoping to write more about this later.
Declaration: This is original content of mine. Also sharing this content to another blockchain.
Thanks all for understanding my words.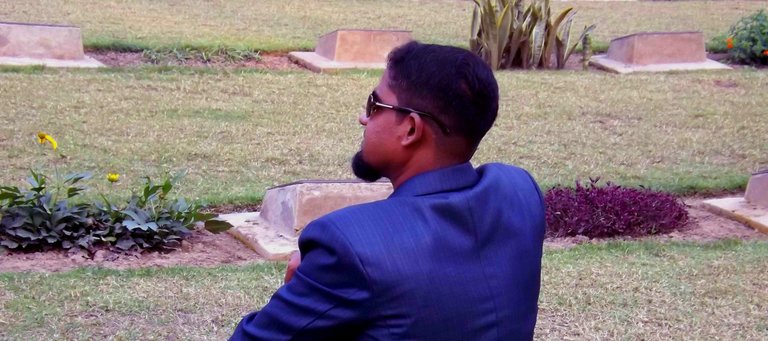 আমি মোঃ হাফিজ উল্লাহ, চাকুরীজীবী। বাংলাদেশী হিসেবে পরিচয় দিতে গর্ববোধ করি। বাঙালী সংস্কৃতি ও ঐতিহ্য লালন করি। ব্যক্তি স্বাধীনতাকে সমর্থন করি, তবে সর্বদা নিজেকে ব্যতিক্রমধর্মী হিসেবে উপস্থাপন করতে পছন্দ করি। পড়তে, শুনতে এবং লিখতে ভালোবাসি। নিজের মত প্রকাশের এবং অন্যের মতামতকে মূল্যায়নের চেষ্টা করি। ব্যক্তি হিসেবে অলস এবং ভ্রমন প্রিয়।



Follow me on Twitter: https://twitter.com/hafizdhaka

Add me on Facebook : https://www.facebook.com/hafiz.metu

Subscribe my Channel on YouTube: https://www.youtube.com/channel/UCMjwsztBrprT7XWeVwURrjA
---

Thanks for understand the value of the green nature for a beautiful and secure planet.