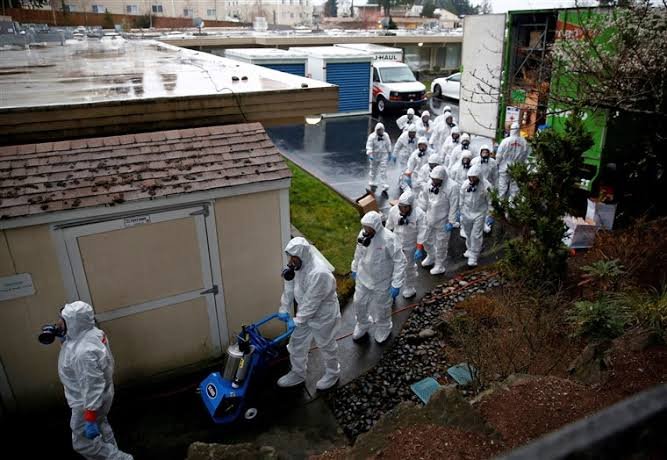 Image sourced from Pixabay.com
As I write, the major soccer leagues in Europe, excluding Turkey and Russia, have been temporarily abandoned. Probably this is the first time since the outbreak of the Second World War in 1939 that we are again witnessing this horrible situation.
The reason why the leagues and other economic activities were halted, as the reader may have cleverly guessed, is to suppress the spread of COVID-19 - the viral disease that took off from Wuhan in the start of 2020.
Prior to the announcement of the temporal suspension of the major soccer leagues across Europe, the situation of COVID-19 in Italy, especially, had become a major concern to the Italian government and, of course, the European Union. With over 15,000 cases reported and an accompanying death toll of nearly 1,000, the Italian government had declared a state of emergency, ordering a nationwide quarantine of people. Of course, that tantamount to a complete shutdown of the Italian economy.
The truth is that the panic and pain resulting from the outbreak of the Coronavirus is taking the whole of Europe by storm, hence the suspension of the major league matches and other economic activities. In short, a few hours ago, Spain went the way of Italy, locking down the economy to allow for the quarantine of people.
So, the question is not whether Europe is doing everything possible to combat the spread of the Coronavirus, it becomes whether it is actually overreacting by shutting down major economic activities because of a viral disease that
reportedly has a mortality rate of just 3%.
In fact, many have argued, and rightly so, that the Coronavirus is less deadly when compared to Ebola (90% mortality rate) or Pneumonia (5-10℅ mortality rate). Also, diseases like Malaria and Typhoid kill over 800,000 people each year in Africa and the countries involved are carrying on business as usual. Therefore, can one say without prejudice that Europe is merely overreacting?
The answer I think is NO. Europe is not overrating to the novel Coronavirus. Although it is true that the mortality rate for the hitherto healthy victims of the virus is very low and gives no cause for alarm, the rate at which the illness spreads is very fast and calls for serious concern. And that justifies why Europe is leaving no stone unturned in the fight against the outbreak of the Coronavirus.
Have your ever imagined what will happen to the health facilities of a country if 80% of the citizens become sick at the same time? Who will attend to the patients and even the doctors who may fall victim? What will happen to the economy of such country? Everything Europe is doing now is to avert the disastrous scenarios that could play out. The Coronavirus may not be a dangerous killer but the manner at which it spreads is nothing short of dangerous!