Brain computer interface (BCI) or Brain machine interface is the use of thoughts to control computer devices. This devices are controlled when thoughts generate electrical activities in the nerve cells and brain waves. With this technology, humans with amputated arm and legs and limb losses can use prosthetic to move and carry out physical other activities by linking the mind to the prosthetics. Prostheses mimic the function of the actual body part, thereby allowing patients with upper or lower limb loss the ability to do things they were able to do previously.

Credit
When people lose their hands or legs, it can always limit their abilities and activities but with prosthetic, a lot of this functions can be possible. The machine utilizes machine learning and pattern recognition approach. With pattern recognition approach and machine learning, the device can learn specific patterns of muscle activity and translate them to perform actions such as opening and closing, moving and rotating the prosthetic hands and legs. With prosthetic body part analysis raw signal via smart algorithms into biosignals which then sends the biosignals into the tibial nerve via intraneural electrode.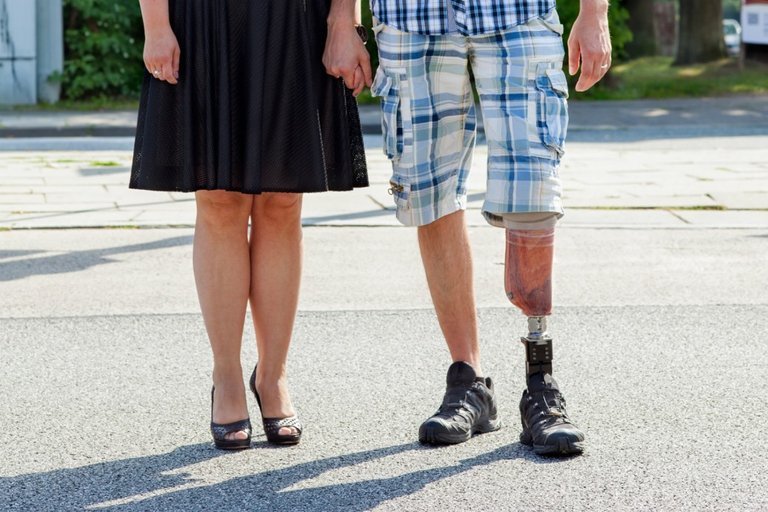 Credit
---
---
the creation of artificial system to perform and function as a living system is called Bionic
---
---
With prosthetics, if a person does not have a hand, the brain sends signals to the forearm as if the hand is still there. Sensors are used to pick up the signals and convey the data to the device which in turn performs the action commanded by the brain.
The fundamentals of neuroengineering is based on merging the human brain and the machine to perform body functions. With improvement to prosthetic, people using feel things using the prosthetic arm or leg. A simple prosthetic leg is equipped with about 7 sensors, 1 foot sole, and an encoder in the knee of the prosthetic to help detect the angle of flexion.
Prosthetics allows patients with upper limb loss or congenital difference to reach out to objects such as cups, hold, feel as well as ascertain the shape, position, and size.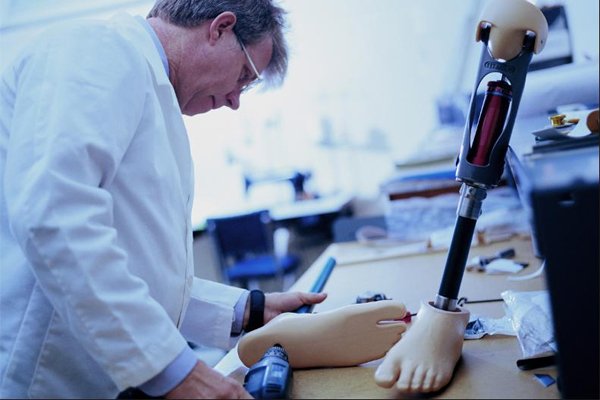 Credit
---
---
In Conclusion
Prosthesis is helping patients that have limb losses to get a replacement although artificial, it can be controlled by the patient's thoughts. Prosthesis/prosthetic can last for a very long time but changes might be required for sockets, liners or even the entire device if there is a shrink in the limb. Increased activity level can also create a need for change.