Italy is the country with the most deaths registered by coronavirus with more than 15 thousand deaths up to the moment of this publication and the third country with more confirmed cases more than 124 thousand, behind the United States more than 312 thousand and Spain more than 130 thousand; The situation that the country's health authorities and more specifically the doctors who care for patients have had to struggle with is desperate and terrifying for most.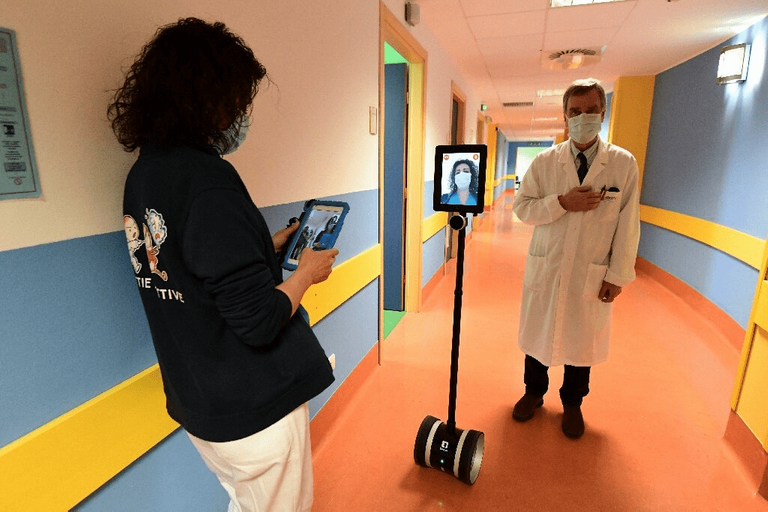 Fuente
Last week, authorities released about 70 doctors and more than 4,000 health workers have contracted the virus by treating patients, highlighting the risk and vulnerability of health personnel.
Lombardia
According to official figures this region leads the list of dead with more than 8300, this is because it is the epicenter of the outbreak and is the most affected region in the country.
At the Circolo hospital in Varese, in northern Italy, congested by COVID-19 patients, they acquired 6 robots that help doctors in the care of infected patients.
"Robots are tireless assistants who cannot get infected, who cannot get sick; doctors and nurses have been greatly affected by this virus. The fact that robots cannot become infected is a great achievement."
Explained Francesco Dentali, director of the intensive care unit at Hospital Circolo.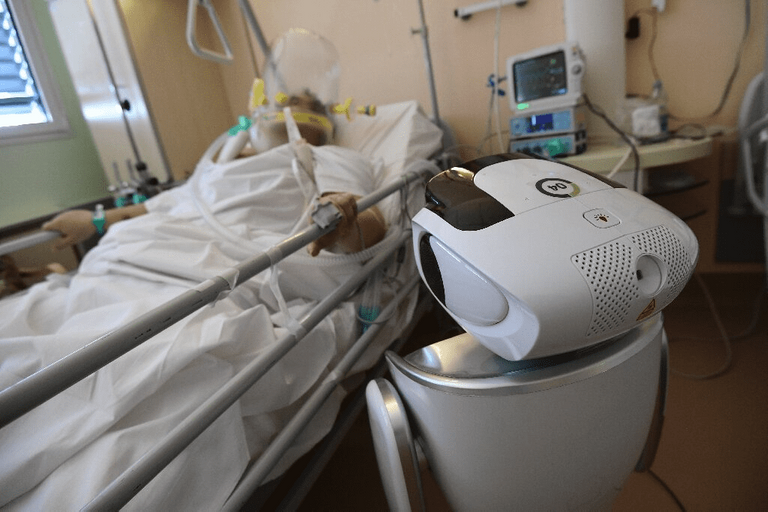 Fuente
These remotely directed electronic assistants work alongside the sick, verify their vital signs or activate the essential procedures to keep the most seriously ill patients alive, with actions like these that help doctors in the fight to save the lives of patients. patients and safeguard their own lives.
With the use of these robots, nurses not only help save lives, but also the use of protective materials such as gowns, masks and others that are scarce these days.
"The objective and function of the robot must be explained to the patient," said Dentali. "The first reaction is not positive, especially for elderly patients. But explaining what is sought, the patient is happy because he can speak to the doctor."
Conclusion.
The coronavirus has become a challenge not only for modern medicine, but also for technology, and in recent days we have seen the increase in the use of technology in the fight against the pandemic, from nurse robots to AI-based applications. , interactive maps to formula 1 engineered respirators.
We are facing the application of the noblest uses of technology and robotics, if the greatest fear of human beings before the advancement of technology, robotics and artificial intelligence was the loss of jobs, I think that these Doctors are happy to hand over their jobs to these assistants, even for some specific tasks.
---
PROJECT #HOPE An Initiative to give hope!
---
Visit our website

---