Chinese technology company Xiaomi has just launched its mini computer Ningmei Rubik's Cube Mini; The technological giant seems to be betting to occupy the first places in terms of technological innovations by making a light, comfortable and efficient CPU available to fans of the brand.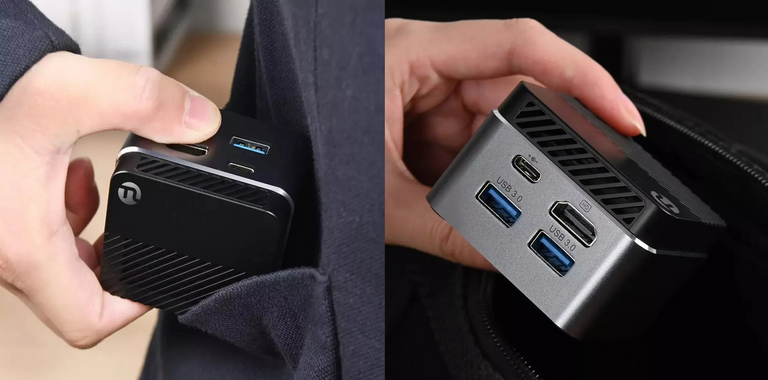 Source
It is a mini computer the size of a Rubik's cube, and it has 62 x 62 x 42 millimeters and its weight of 145 grams, ideal for those who need to multitask in a world where work from home has increased as well as virtual classes.
Specs.
The CPU called "Gemini Lake Refresh" Model Intel Celeron J4125 quad-core with a maximum turbo frequency of 2.7 GHz, integrated Intel UHD 600 graphics, The Ningmei Rubik's Cube Mini is capable of taking videos at 4K resolutions.
The Ningmei Rubik's Cube Mini, has an HDMI port to connect it to a monitor, television or projector and transmit images, in addition to a USB-C port plus two USB 3.0 inputs, a port for TF card plus one for audio 3.5 millimeters and supports Wi-Fi and Bluetooth.
The Ningmei Rubik's Cube Mini, and its upgraded version up to 8GB of RAM, and an M.2 solid state hard drive with up to 256GB of storage.
Not satisfied with this, the company released a personalized version for Marvel fans with the colors of Iron Man.
Right now the Ningmei Rubik's Cube Mini is available in the company's virtual store for the price ranging from 999 yuan (approximately $ 151) to 1,349 yuan (approximately $ 203), depending on the RAM specifications and storage.
If you are looking for a lightweight computer this is the opportunity you have been waiting for, at a fairly accessible price (in my opinion) and can help us in many of our daily tasks, this nini computer adapts perfectly to the demands and dynamics of today where the Internet work has increased, virtual classes and the need to multitask.
Thank you for being here, let me know your opinion!
---
We are Project HOPE a community that brings hope!
---

---
Visit our website

---