Hi friends, I hope you are doing well, and that you are starting off with the best attitude this week. Today I want to talk to you about a topic that we may not know about but that is making people's lives much better. THE ADVANCE OF PROSTHESES.
We have always seen and known that this type of technology is almost unattainable for most people, unless the state itself gives you the ease of being able to have a prosthesis, but that is not common. Today with the multiple technological advances, different types of prostheses have emerged, for example, 3D printed prostheses.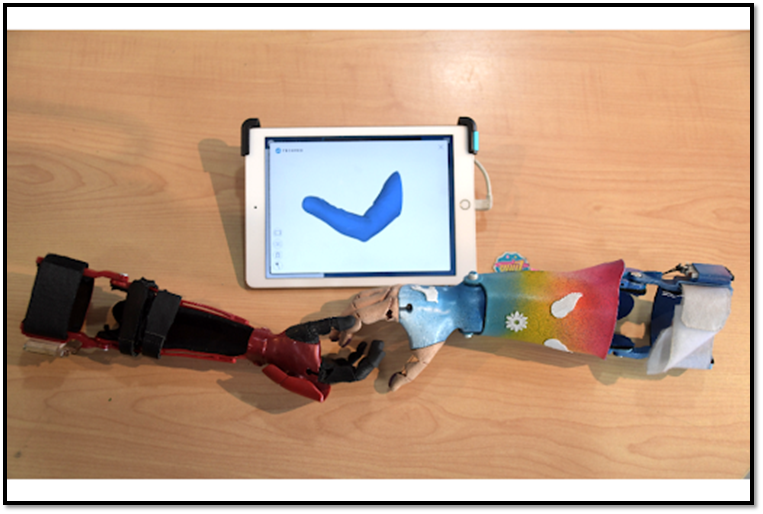 Source
A great advance for the populations since this allows a greater access to the different types of families, because their costs are much lower than the others. While a prosthesis costs you 5 million pesos, these 3D prostheses are worth 1.5 million, I think the difference is quite large. It's still a bit expensive but not as unattainable as the previous one.
They are usually prostheses with a lower durability but that does not indicate that they are of poor quality; their pieces can be replaced in the same day without any problem. They are much more comfortable, they adapt to the patient's anatomy and of course something I think is great can be very fun. Today, especially for children, these prostheses can be printed in any shape they want. There is an organization here in the city of Bogotá that provides excellent help for this type of need.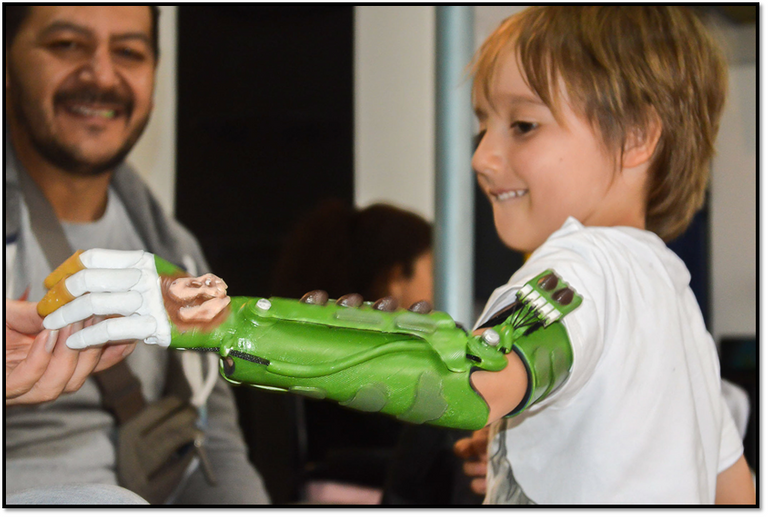 Source
I talk about the FABRILAB COOPERATION, they are active since 2017 and since then they have worked on improving the quality of life of these people, not only are they concerned about covering their main need which is the prosthesis, but also for their mental and physical well-being, they provide therapies to patients so they can adapt to this new lifestyle. A psychological support that is really needed in these cases.
Its intention is to be able to reintegrate these people to society in the best way. They also provide them with counseling before using the prosthesis so that they can see what their life will be like after that and learn how to manage it. I think it's an excellent job.
Today they are supported by private companies both in the country and abroad. The prostheses are personalized and can be inspired by superheroes, of course this allows the children to accept them in the best way, it is more they feel like heroes when using them and they are not intimidated by the looks or what they will say about people.
I think it's an extraordinary idea! :)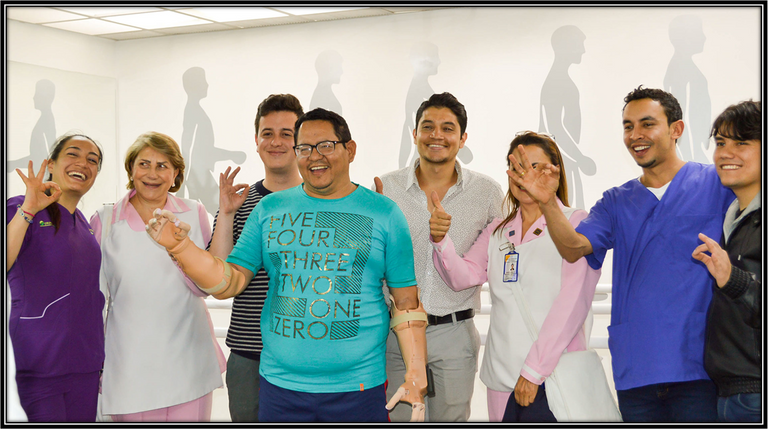 Source
They are in charge of making an exam before to be able to evaluate the stump and all the anatomical structure to be able to make the prosthesis to the correct measure and of course with the model that the person wants to use. It is a very interesting project in my opinion, it would be great to be part of something like this!
I hope you have a great week and we can get filled with good vibes and good news like this! :)
Thanks for reading me!