About a month ago I found myself looking for information about meditation since I am usually a somewhat anxious person, sincerely never and trying to do this practice in spite of knowing the benefits we can obtain with it, I never organized myself and looked for a time to do it.
But digging into my phone and looking for applications that deal with the subject, I got with "SEI ", is a recent application, and I consider that today we are all living situations with high levels of stress, very easily we could find ourselves going through an episode of anxiety or panic.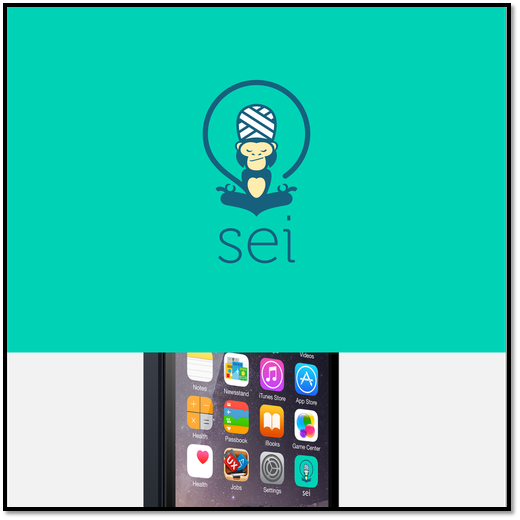 Source
I have been able to review and practice the content of SEI and I find it very good and complete. You don't need to be an expert in meditation, just follow the instructions or simply listen and relax. This application contains different sessions and everything will depend on what you want to hear right now or what you are looking to heal.
You can find sessions clearly to meditate, to concentrate, music to sleep, to relax, to work, on the other hand contains something called series, where you can treat different problems for example, treat anxiety, stress, talk about different emotions, such as anger, happiness and sadness, I think it's a good content especially for someone who is starting in that world.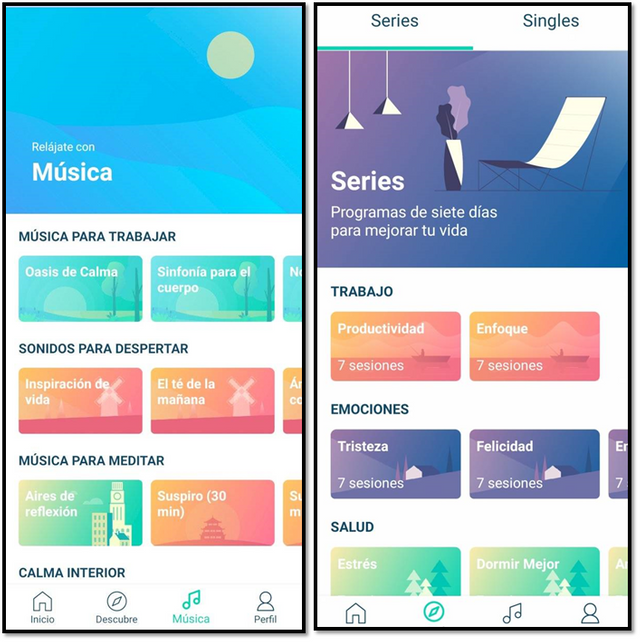 Source
I think it's a good option, it's free, simple, at the moment it's only in Spanish not in English, I imagine that for the new and recent, but it's something we can do quietly from home, there is no need to expose ourselves in the street or in a group of people, we can dedicate so be 10 minutes of our day, as there are some short sessions that can serve us.
Just like this there are many applications or courses that we can do from our homes, we can learn to do many things today that we have plenty of time, keeping our mind busy takes us away from those bad thoughts, makes us proactive and makes us feel good, feel useful.

Once again technology provides us with a good and beautiful tool, which we can take advantage of from anywhere, from our room, when we go to sleep, if we go out to the street, if we are in the car, in short, it is an application that we have at hand.
On the other hand, in these days of quarantine it is essential that we look for this type of options, that we think about our body but also our mind, the mind is essential to be able to lead a life full of peace and serenity, a healthy life, to control all that that many times makes us leave our tracks is very important, we must learn to manage our emotions and thoughts.
That is why I believe that this application can help us in a positive way to improve our psychological condition.
Thank you very much.