It is totally shocked news for various people in India i also got shocked but can't do anything because it is our Government order. The proper reason behind it is awaiting for us or for Wetransfer owner.
Perhaps you are one of them using this website for sharing personal or official data to other person or colleague but now this is not possible here. It has good facility i think which provides 2GB capacity file sharing free and 20GB was paid service.
People of India were using this website mostly in work from home period due to covid19 lockdown but now they are searching alternate websites or apps.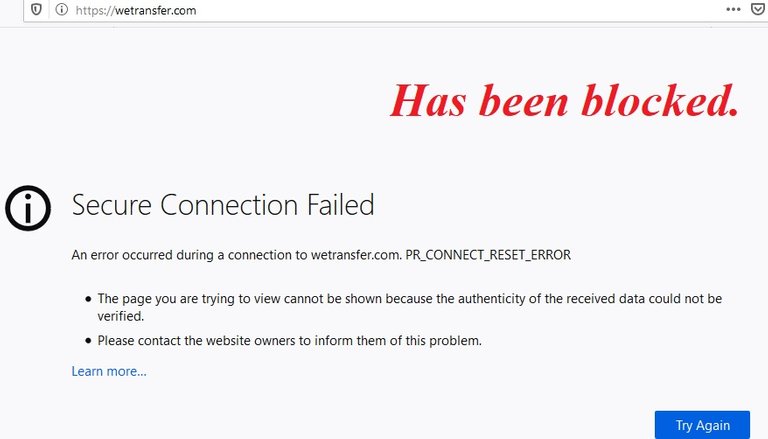 Department of telecom has asked to ISP to block this website on immediate basis. Today when i tried to open the wetransfer site found error page.
What are alternate solution?
Some alternate file transfer service providers are as follows:
SMASH it also good sharing website and it provides free or paid service as well. Free service has constraint that there is limit of 2GB and the file will be stored in their server for only 14 days.
Hightail it is also good but the paid service is higher than SMASH. It provides only 7 days to keep users file if user has signup free.
Finally our google drive. No need to tell about this i think.
Thanks
@face2face
#staysafe
News source