Worldwide scientist and researchers are giving there best to innovate new prevention tools and way from Covid19 pandemic. Sanitize and social distancing are two way which can help from spreading corona. Already we have many tools to sanitize our hands, flats, street but so far where electronics gadgets comes in mind it is tough to sanitize them easily.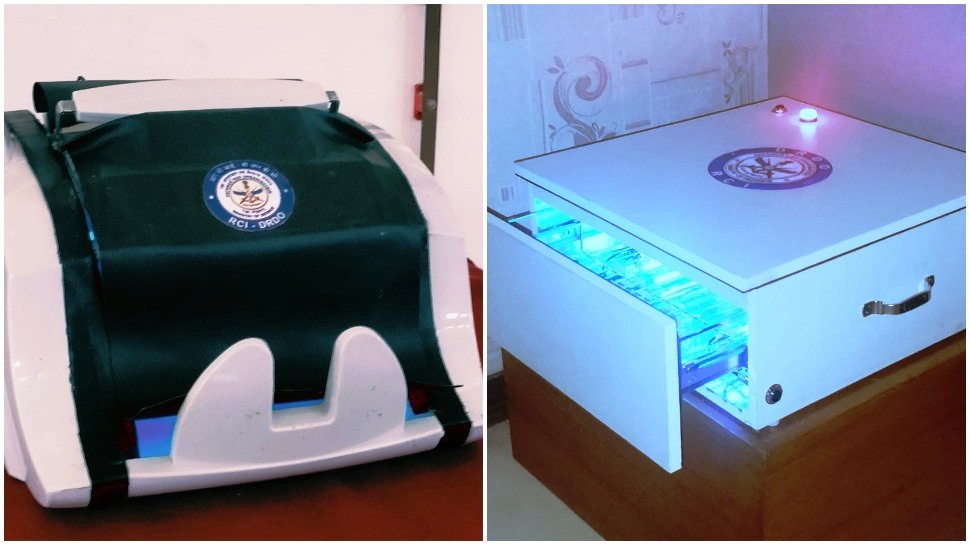 There is a government research center in India which has innovate two types of automatic sanitize machine known as DRUVS and NOTESCLEAN. DRUVS is stand for Defence Research Ultraviolet Sanitiser. NOTESCLEAN will be used to clean currency and cheques.
DRUVS is a drawer based cabinet and it will work automatically as per news and it can sanitize laptop, notebook, Smartphones and some electronics gadgets. The user of this machine will have to do one thing just stand in front of this cabinet then in few seconds the drawer will get open where he has to put the gadgets for sanitising.
Like that DRUVS paper cleaning machine will be operate in same manner where people have to put their currency inside the machine and it will sanitise all currency or cheque.
I think its a useful innovation because in coming days it will be used in gate of offices, Shopping Mall, Railway stations, Airports and where there more people gather. Like that note clean cabinet machine can be used in Bank sector, Schools, Tickets counter etc.
I am waiting for this machine and when it will come on market i will try to purchase for my service center too.
Thanks for concentration!!
@face2face