Greetings dear friends of Project Hope.
Nanotechnology is a science that has been applied in many areas recently, it involves the development of products and processes at the manometric scale ranging from 1 nm to 100 nm. This emerging technology is still under development but has already proven to have many effective applications, such as treating diseases more efficiently, producing new materials that are harder than steel, batteries that store more energy, and cosmetic products that are brighter or rejuvenate the skin. These and many other applications that seem to be straight out of science fiction could soon become a reality.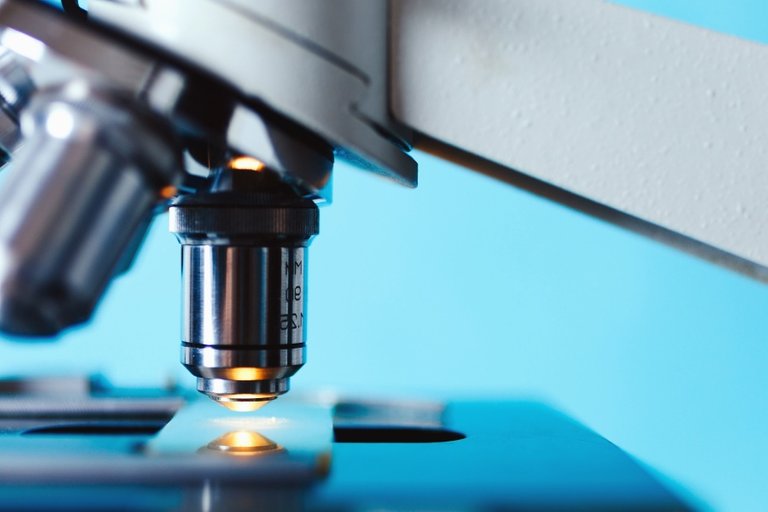 Nanotechnology includes the development of products at the manometric scale. Image credit: pixnio.com.
However, despite their great potential, they still represent a risk to health and the environment. And their environmental considerations are fundamental precisely because as a technology still in the development stage, their use is not regulated and therefore it is not obligatory for them to appear on the list of components of products that we may be using on a daily basis. This is worrying because nanomaterials can be dangerous in the long term, as they are difficult to measure and because of their size they can penetrate cells and accumulate in our organism.
But the long-term impact of all nanoparticles has not yet been investigated, but several individual findings give us a warning about their possible effects. In this regard, a new study published in the journal Nature communications has shed light on the adverse effects of nanoparticles on the environment. A group of researchers has developed a method to detect and track nanoparticles in blood and tissues, thus determining the presence of nanomaterials in an aquatic food chain.
The study used the number and mass of nanoparticles as a metric to better understand the trophic transfer of gold (Au) nanoparticles, which are very common in creams and cosmetics, by tracking the number and distribution of the particles in organisms along an assembled aquatic food chain consisting of microalgae, daphnids (small crustaceans) and fish.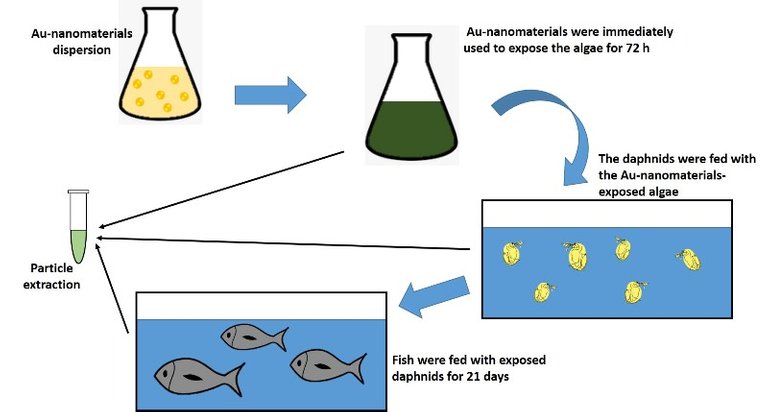 Schematic of the experimental design. Image designed by @emiliomoron in powerpoint.
The data showed that 10 nm spherical gold nanoparticles were found in 68% of the algal population cells, the total mass of Au accumulated in algal-fed daphnids exposed to Au nanoparticles was between 0, 73% and 1.71%, while in fish (zebrafish) that were fed daphnids for 21 days, the results showed that a small percentage of the nanoparticles that accumulated in the daphnids was transferred to the fish.
These results show us the importance of assessing the risks presented by nanomaterials before they are massively used in different products, since a better knowledge of how these materials interact with different organisms can help us to introduce stricter regulations for their control, since we could be using them without knowledge in articles such as clothing, cosmetics and even food, and without any mention of it.
---
Thanks for coming by to read friends, I hope you liked the information. See you next time.
---