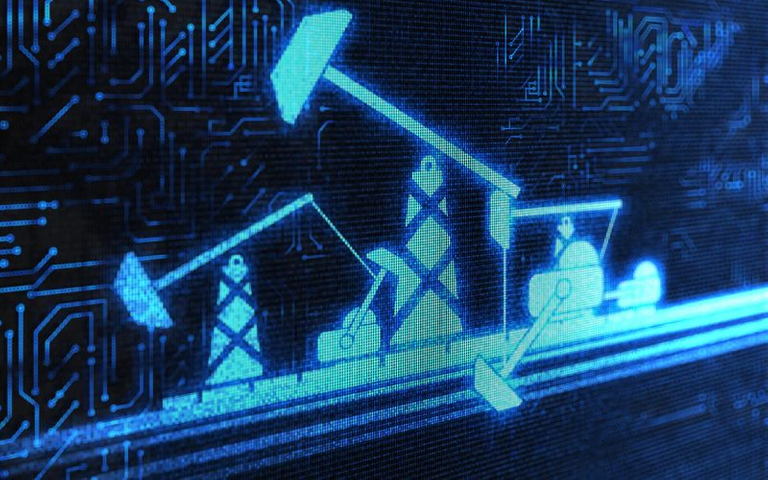 Image source
It is no secret that the oil industry is currently in unfavorable conditions, and that oil prices have been very volatile, all due to the response of inactivity that the whole world has had as a result of the covid-19.
This situation of economic recession will, I believe, force the oil industry in general to reduce its investment capital and operating expenses for some considerable time, at least until everything returns to some degree of normality.
Under this context of economic crisis within the oil industry is where the digitalization and artificial intelligence come to play a leading role providing features of modernization and evolution within this business. When we hear the word investment we often think of spending in a positive way for the future, well this is what perhaps some oil companies should do.
Investing in artificial intelligence, drones, augmented reality and cloud computing can make a good investment idea, both to see immediate results and for the future. For oil companies that want to see positive results in the short term and thus reduce operating expenses and break-even costs, investing in digitalization and artificial intelligence is a viable option.
With this investment we would also be projecting the care that has to be guaranteed to the workers of the oil industry, and it is that the security of the employees is the most valuable thing within this business, since in the end it is the people under their different approaches that will take this business forward.
Where are the benefits?
Since digitalization and artificial intelligence are cutting-edge technologies, it can be inferred that their contribution is almost imminent, since digital technologies are used throughout the oil and gas value chain. However, the benefits in concrete terms are that with the implementation of digitalization and artificial intelligence, the processes that are most costly within the different chains and processes within the oil industry, such as hydrocarbon exploration, hydrocarbon production, transportation and distribution, would be optimized.
The greatest potential that we can also find in digitalization and the use of artificial intelligence is to use analysis to find and recover more oil.
A clear example of the benefits that have been and can continue to be achieved is the fact that oil companies have owned the largest commercial supercomputers for decades to process huge amounts of seismic data to discover new fields. This part could be associated with the benefits that have been obtained in the area of exploration.
Conclusion
I believe that the greatest reflection within this business is that if we compare the contributions that have been made in terms of digitalization and artificial intelligence, we can conclude that this process of technological application must not stop, and even under this context of economic recession must be increasingly intensified, all this clear analysis is as long as the oil industry wants to continue to struggle to prevail within the global economic market.