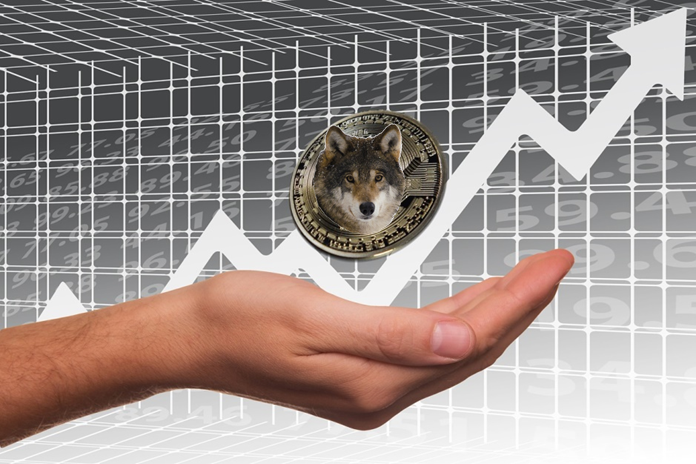 Author:

@carlir

, Image taken from the official pixabay.com, modified using Adobe Photoshop CC6 tool.
The Dogecoin cryptocurrency continues to show signs of growth and sustainability within the blockchain, since the billionaire Elon Musk published in his twitter account the phrase "barking up to the moon" the Dogecoin has become one of the most demanded cryptocurrencies at present, a proof of this is that for the first time this cryptocurrency briefly surpassed the powerful Bitcoin in settlements. Several trends and measures such as social volume, trading volume and settlements in the market give rise to the fact that Dogecoin has become one of the cryptocurrencies with the largest amount of trading in the world market. Given that some measures such as the daily volume of small exchanges are often greatly exaggerated, the most relevant open data and future market settlements are much more complex to increase. According to the web portal Bybt.com in the last hours Dogecoin positions have been liquidated for a value close to $44 million, unlike Bitcoin who presented settlements for a value of $117.4 million, this indicates that the great interest of trading around Dogecoin is relatively high. What may be generating this situation is the possible incorporation or influx of new participants in the cryptocurrency market due to the upward trend of the Dogecoin. A trader whose user name is NYUU stated that in the last week a group of friends had invested in the purchase of cryptocurrencies and when consulting with their friends in which cryptocurrencies they had invested, they stated that they mostly invested in XRP and DOGE and they did it very close to the maximum. Although the high demand for Dogecoin by new investors who are entering the cryptocurrency market at the present time, there are other variables of social measures that indicate that Dogecoin is growing. Analysts specializing in cryptocurrencies state that it is healthy for the market to consolidate before a possible new bullish phase. John Street Capital, an expert analyst in cryptocurrencies, stated the following:
"BTC is still up over 75% so far this year and given the excitement in parts of the market with moves in DOGE etc... consolidation is healthy before resuming the uptrend. It also attracts startups / 'real money.'.
Reference Consulted

Article prepared by: