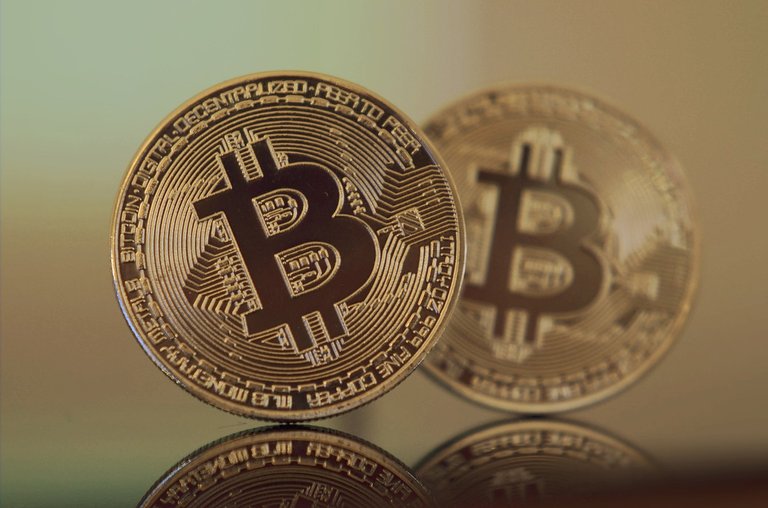 Source
The strength with which Bitcoin (BTC) has grown in the last year has been enormous, so much so that this cryptocurrency reached a value of approximately 60 thousand dollars, making other cryptocurrencies look much lower before this giant of the digital market. Although in the penultimate week of April its value dropped to 49 thousand dollars, causing its dominance to be fixed at 50%. According to CoinMarketCap, at the beginning of April BTC's dominance reached 70.68%, but at the end of the same month its dominance was reduced to 49.53%, causing other cryptocurrencies such as Ethereum (ETH) and Binance Coin (BNC) to increase their dominance in the same period, We all know that the BTC index measures the market capitalization of cryptocurrencies in general and that is why this loss of dominance presented by BTC helped other cryptocurrencies to better position themselves in the market. It is important to mention that it was the first time since 2018 that BTC lost so much ground in the market. As previously indicated ETH did the opposite and its dominance was increased by 15% in the overall market, this cryptocurrency has grown almost 4 percentage points since the beginning of this year, another cryptocurrency that improved its dominance was BNC who at the beginning of the year its share of dominance in the overall market had barely grown 0, 71% and in this month of April it increased to 4.17%, the rest of the cryptocurrencies that are not among the top ten have also increased their percentage of dominance from 11% at the beginning of the year to reach 18% to date.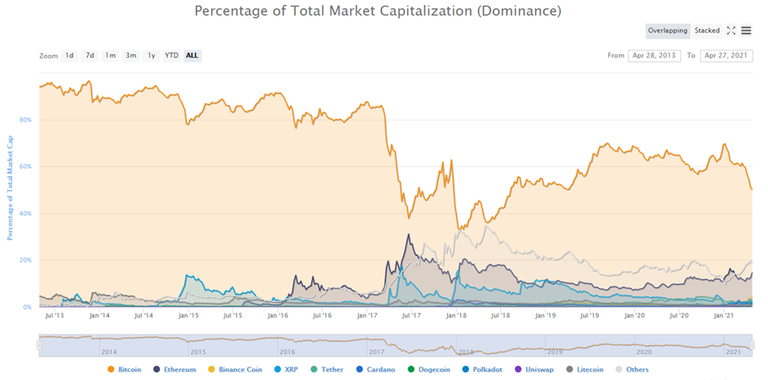 Source
All this situation about the behavior of the main cryptocurrency of the digital market is generating a real stir among all users who make life in this market, the opinions of different analysts are divided on the pace and timing of the so-called altcoins season, this season is nothing more than a period where many altcoins rise against the dollar and BTC. According to Ben Lilly co-founder and analyst at Jarvis Labs stated:
" He does not consider now to be the best time to reallocate from BTC to altcoins from a risk-adjusted perspective".
While Filbfilb co-founder of the Decentrader trading suite said the following:
" We are approaching the biggest boom period for altcoins".
In conclusion, although BTC has lost ground in the cryptocurrency market, it continues to be the global market reference and it is expected to remain so for a long time. In the same way, we must recognize the growth and confidence that other cryptocurrencies are gaining in the global market, among which we can mention ETH, BNC, XRP, ADA, DOGE, among others.
Reference Consulted

Article prepared by: