Dear readers, nowadays talking about sustainable development is not new, in universities and companies it is a much discussed topic but rarely implemented. Sustainable development implies integral changes in the ways of doing things, since previously when talking about development the focus was only on the economic component, a situation that has changed worldwide because the social and environmental component is also integrated so that there is a true balance. Therefore, the challenge is for companies to adapt to this change of paradigm.
Design by @amestyj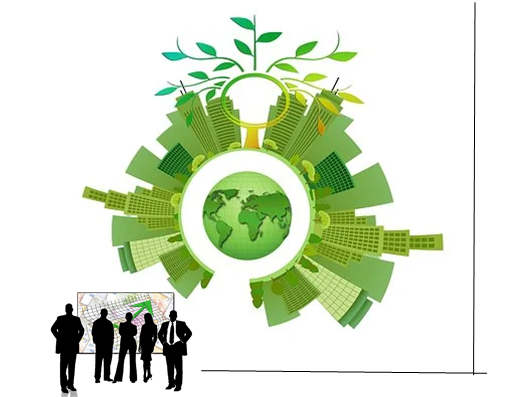 Images of public domain 1 2
There is no doubt that in recent years great progress has been made, in different fields from the scientific to the technological that have allowed the increase in the purchasing power of the population, but despite this it is contradictory, because, even if the purchasing level is increased, it has not been possible to achieve a harmonious balance between society and nature. All of this is caused by not taking into account externalities such as the decrease in biodiversity, deforestation among other aspects that have been the trigger for many harmful meteorological phenomena that make the survival of the human species on the planet shudder.
In 1992, the United Nations conference legalized the integration of the environment into development, calling it sustainable development. This new concept of development integrates new indicators such as quality of life based on environmental and social aspects that can improve living standards for society.
In this sense, companies today have economic, social and environmental responsibilities that ensure the welfare of their members and their surroundings. For this reason, Locano (2000), pointed out that for a company to be successful and achieve sustainable development it must integrate concepts such as social responsibility and environmental management into its business development programs. The following is a brief description of social responsibility and environmental management.
- Social responsibility: when speaking of this aspect to be taken into account in companies, reference is made to the capacity that companies have to respond to social needs, such as: socio-labour characteristics, social services of the company to the staff, relationship with the community, integration and development of the staff.
- Environmental management: in this aspect, according to Locano, there is talk of business eco-efficiency, which is the ability of a company to produce more from less, with the intention of reducing pollution, excess waste, less energy consumption which of course is transformed into cost reduction.
Dear readers, as you can see sustainable development is fundamental in the different economic areas, the idea is to achieve a balance between the economic, social and environmental components, avoiding the contamination of ecosystems, reducing costs, as well as complying with the salary and social rights of workers that allow them to have a better quality of life.
Locano, F. (2000). Business management and sustainable development.