Hello Everyone,
Whatsapp has recently announced the change in privacy and started pushing the nonfiction to their users for accepting the same. The deadline for accepting the new policy is 8th Feb 2021 so we have about a month time to think and agree and if its not accepted by 8th fen then you won't be able to use the WhatsApp service anymore.
I see that in the last few days people are talking about Whatsapp's new policy because as per the new policy there data will be shared with Facebook and this is not okay with many of the users. This is the link to the WhatsApp NEW POLICY and if you have not yet received the notification or haven't gone through the details then you can check it out here.

src
WhatsApp alerted users to a new privacy policy effective February 8, that expressly says that WhatsApp will share user data with its parent company Facebook. Users earlier had an opt-out option, which won't be available now.
src
These days privacy is one the biggest thing and in general no one wants to compromise with it which I think is the right thing. Why should we share our information for companies like Facebook that earn money with it and we also don't know how our personal information will be handled. After this policy announcement, many users have deleted their WhatsApp or started looking for alternative options like Telegram and Signal app.
Tesla CEO Elon Musk also shared a tweet to start using Signal and now Signal is one of the top free apps in the Google play store. I believe there is nothing wrong to find ways for revenue generation but these big technology companies must think that earning money through someone's personal information is not right and this should not happen at all.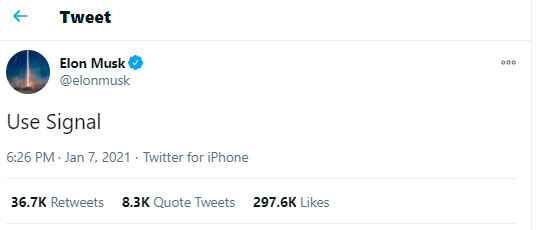 src
Technology is all about making our like easy and safe but such decisions threaten us and its right if people are boycotting it because this is not a fair practice.
---
Seems like the Signal app will get the benefits of the current issue and even telegram is a good alternative. The signal app has even introduced the option to move WhatsApp group to signal and I think this way it will help the transition easy.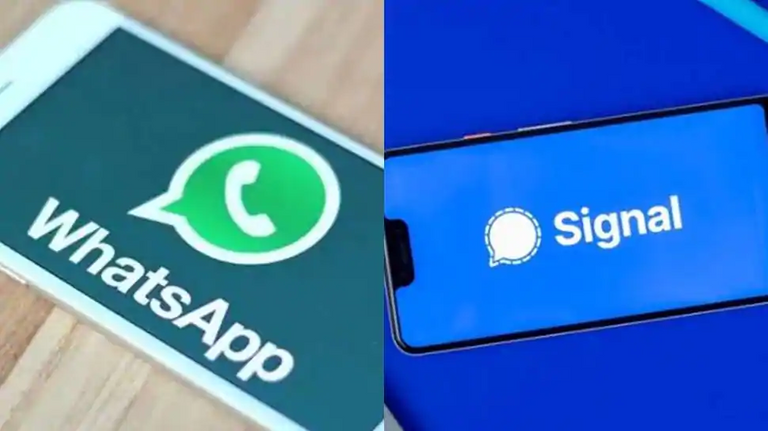 ---
Whatsapp has come a long way and here in India few banks have started WhatsApp banking so it would not be easy to leave it but looking at the new policy it seems that staying with WhatsApp is like giving permission to Facebook for having all of our information on their data centers.
---
Thank you so much.
Have a great day.