This week's contest is an Art & Science Special by STEMsocial & Let's Make a Collage!.
In this LMAC/ STEMsocial special, all participants are asked to interpret the exciting theme of dark matter and let this fascinating substance materialize as a collage.
In this collage two angels come out of the mysterious dark matter. One controls the seas and the other the sky.
One is a warrior angel sending fire balls into space to keep space waste from reaching earth while the other angel is sending love and healing down to mankind.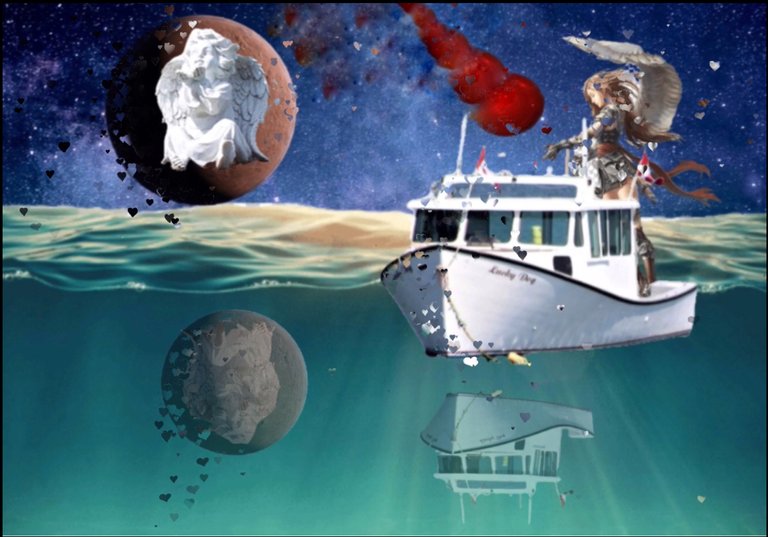 ---
Image provided to start your collage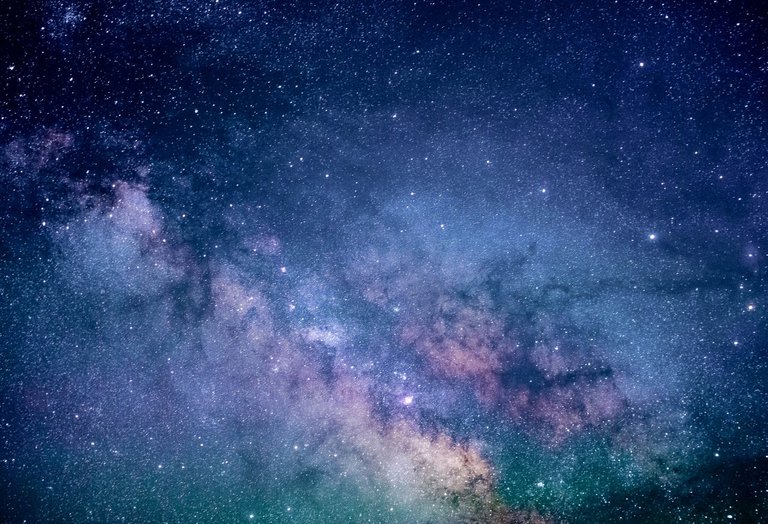 Image Credit:Jerry Thomas - public domain
---
My additions:
Floating Hearts added in MotionLeap
---
Beneficiaries and ones I missed in previous collage.
@lmac 40%
@quantumg 4%
@eve66 2%
@muelli 2%
@seckorama 2%
---
For more information on this week's collage check @shaka's post Here. LMAC is teaming up with @STEMsocial for this contest.