Welcome to an Art & Science Special by STEMsocial & Let's Make a Collage!.
In this LMAC special, all participants are asked to interpret the exciting theme of dark matter and let this fascinating substance materialize as a collage.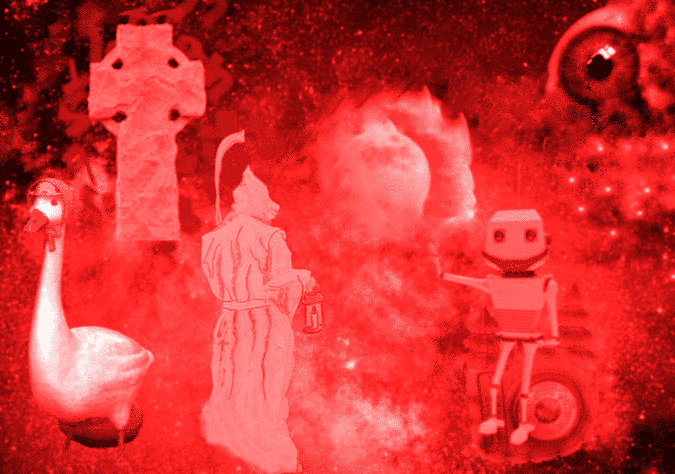 In my collage the all seeing eye peers out of the dark matter to see how mankind is progressing as the man in the moon smiles benevolently.
Lily the bot has been send through the dark matter by aliens from another universe and she rests on the weather station sent to space by NASA. The seeds they sent with the bot had started life on earth and this is a constant experiment for perfection ~ the white monk has the face of an animal.
The dark matter is also filled with sacred geometry and the numbers are hidden by the Celtic Cross which reveals the trials and tribulations of earthlings activated by constant movement of the planets.
Finally I question what came first out of this dark matter ~ the goose or the golden egg…err…the chicken or the egg?
Image provided to start your collage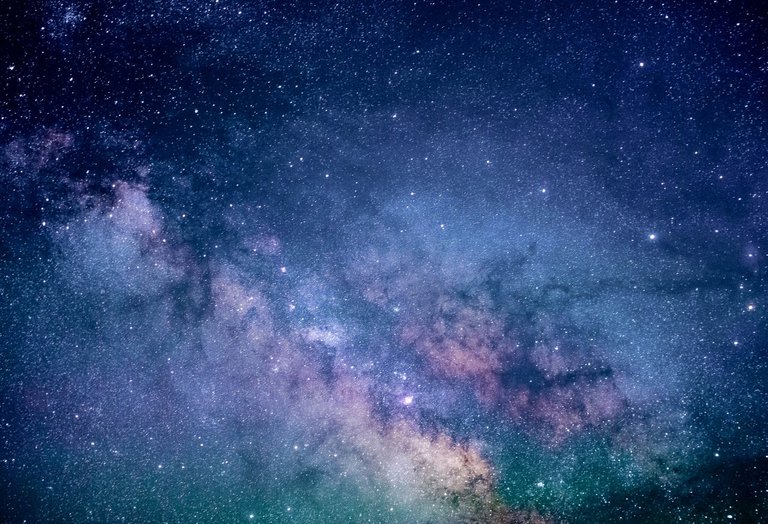 Image Credit:Jerry Thomas - public domain
My additions:
from my photos
The smiling moon

Numbers have been added by me in an edit in photos
Animation in LunaPix
Note:
I clicked publish instead of update before I finished the collage and will add next week the beneficiaries.
Lmac at 20%
@quantumg, @eve66, @muelli,@seckorama all at 2%
For more information on this week's collage check @shaka's post Here. LMAC is teaming up with @STEMsocial for this contest.