Do you live in a home that has a lawn, as I do? Have you ever thought that maybe lawns are not part of nature's plan? How can lawns be natural if they require fertilizer, edging, weed killing, copious watering and raking? Trees, however, shedding leaves at the end of summer is natural.
As shown in my collage, leaves will fall until the ground is blanketed. Should we be raking these? Is raking leaves good for the environment? According to John Sorochan, professor of turfgrass science at the University of Tennessee, the answer to that question is, "No."
Dr. Sorochan suggests, "Just leave them where they are and grind them up". Another academic, Dan Sandor, turfgrass scientist at the University of Minnesota, suggests that we mow over the leaves with a mulching blade once a week.
Garden Mulcher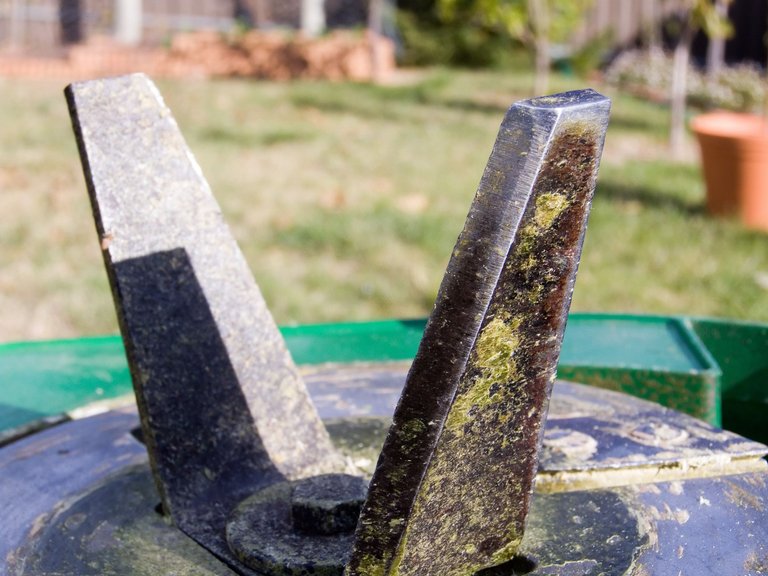 Image credit: RainBoxRed. Used under a Licence Art Libre Copyleft: This work of art is free; you can redistribute it and/or modify it according to terms of the Free Art License. You will find a specimen of this license on the Copyleft Attitude site as well as on other sites.

Besides all the effort expended in raking leaves, there are other reasons to avoid this autumn ritual. An article published by the Chesapeake Bay Foundation lists several of these reasons.
1.Winter grass will love having shredded leaves as cover. From this the grass will derive nitrogen and organic material.
2.The leaf cover will protect root systems.
3.Moisture will be preserved under the crumbled leaves.
4.Chopping the leaves with a lawn mower, also cuts weeds. This will give winter grass more room to breathe.

Looking beyond our personal lawns, there are more compelling reasons for letting leaves stay on the ground and shredding them. Bagged yard debris contributes significantly to landfills. If the leaves are bagged in plastic, the harm is even greater.
Autumn in Sauvabelin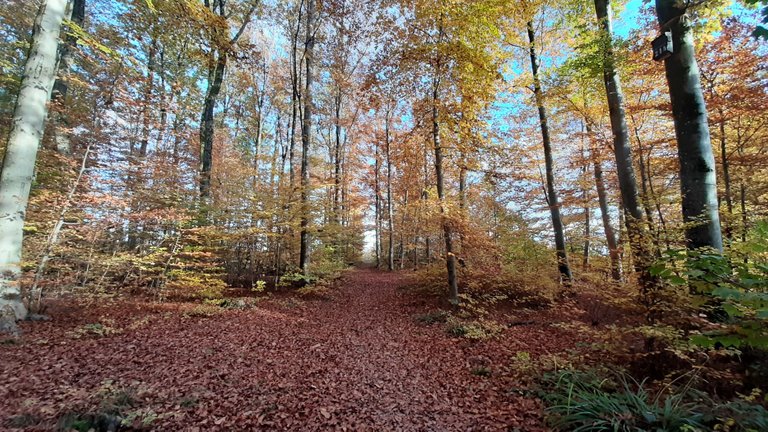 Image credit: P. Vensaus. Used under CC 4.0 license. Leaves are allowed to decompose gradually in a natural environment
The U. S. Environmental Protection Agency estimates that more than 6% of the waste in landfills comes from yard trimmings (which includes leaves). Not only do these bags of yard debris add to bursting landfills, but when the material breaks down with other landfill waste, methane gas is released. Methane gas, in the short term, has an even greater impact on climate (global warming) than carbon dioxide.

Leaf Source:LIL Gallery
Nature sometimes is our best guide. Michael Potter, horticulture specialist writing in the Montgomery County Courier (Texas) sums it up. He describes the leaf cycle: "...Leaves drop and serve as mulch around trees...the mulch protects soil from crusting, erosion , and temperature extremes..." among other things. Eventually, leaf decomposition provides nutrients to the soil and these nutrients aid the growth of trees and plants.
My Collage
Shaka provided, as usual a really rich image for us to work with.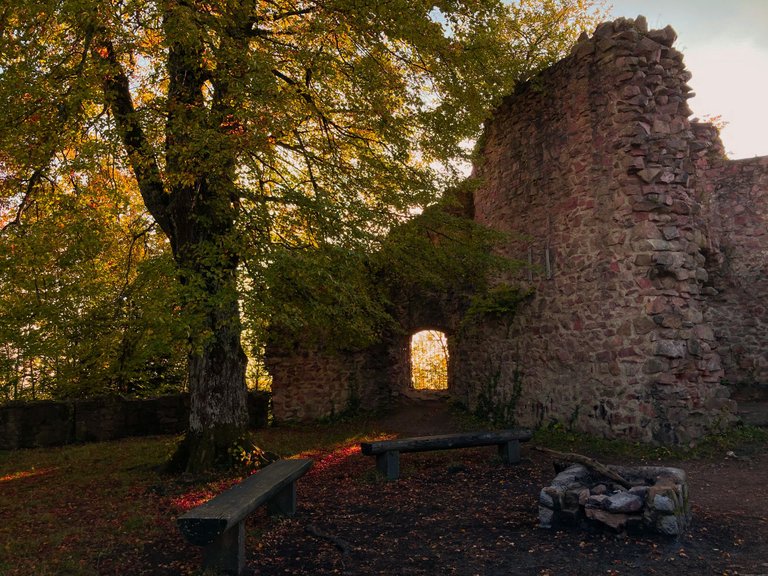 The invitation was to create a Halloween spectacular, but permission was granted to follow our imagination to wherever it took us. Mine took me to autumn, but not to Halloween.
I used the LIL library for several elements in my collage. The boy standing on the bench was contributed by @amilcar14. The cat in the window was contributed by @eve66. And the fire was contributed by @donroberts. The boy who is raking and all the leaves may also be found in #LIL. These I had contributed at different times.
Anyone can borrow from our gallery and anyone can contribute to it. Details may be found in this blog by @shaka.
If you haven't tried your hand at making a collage, join us. This is a personally rewarding experience and you might even win a prize. Although I don't compete in the contest, I join every week because it's so much fun. If you have any questions, you can contact us on Discord. We are friendly and welcome everyone.
Thank you @shaka for the fun. Thank you LMAC community for the community spirit.
Thank you for reading my blog. Hive on!