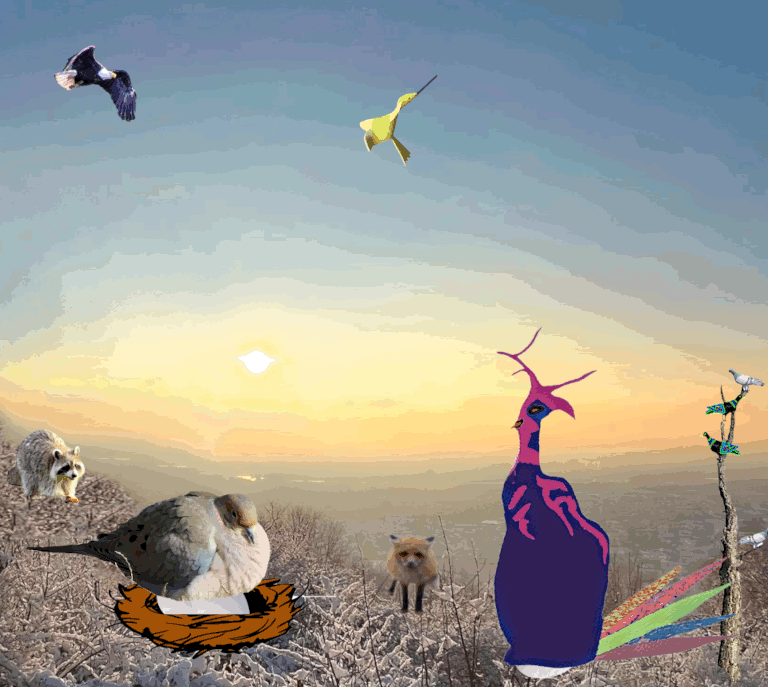 This is the first LMAC contest for 2023. I almost didn't make a collage, because I was feeling a little off. But I tried and came up with the GIF at the top of the page.
The template photo this week, from which all LMAC participants work, was irresistible. If you check out the winning collages posted on the LMAC blog, you will see what @shaka's photo inspired.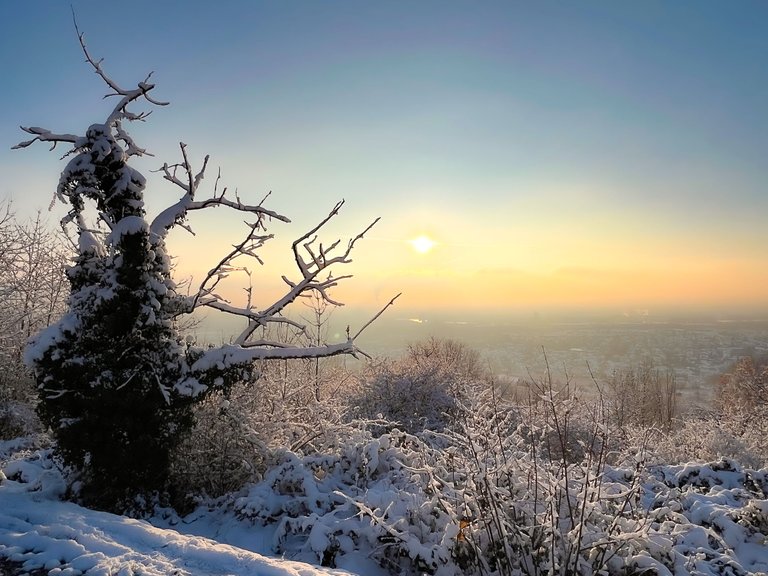 When I first saw the template I imagined the tree on the left to be a bird-like creature. From that, the scene in my collage evolved.
Ground Nesting Birds
It seems to the casual eye that a bird's nest on the ground is more vulnerable than a bird's nest on a cliff or on a tree. The first thing that occurs to a casual observer is predators. The nests on the ground seem so exposed.
I did a little checking and learned that it is true that survival rates of ground nesting birds are lower than for birds that nest in more discrete places. However, it turns out that predators are not the only threat.
A great threat may be habitat change. This results not only in lost of nesting areas, but also of food sources.
Winter Wren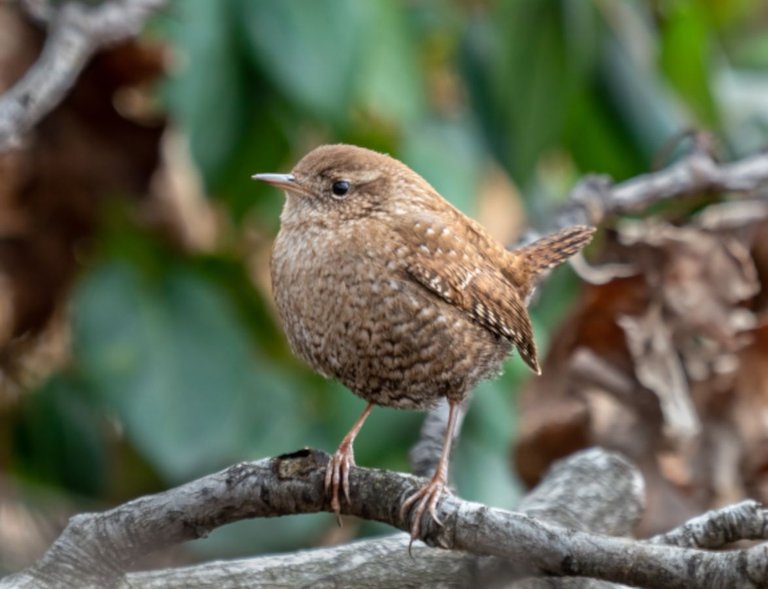 Credit: Rhododendrites. Used under CC 4.0 International license The winter wren is a species that nests in montane spruce-fir trees (Maine, USA). Because of climate change, birds that nest in these trees are moving to lower elevations. Living conditions for the birds are more marginal at these elevations. The birds will have less pairing success and therefore lower reproductive rates.
Human activity affects bird survival in a number of ways. Global warming, for example, is believed to cause changes in migration patterns. Also rising sea levels, drought and fire all affect bird nesting.
New Zealand Quail (Coturnix novaezelandiae)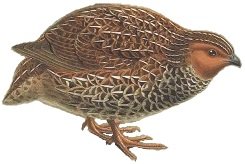 Credit: Walter Lawry Buller. Public domain. The New Zealand quail has been extinct for more than a hundred years. Habitat change and introduced predators (including humans) pushed it into extinction.
Another impact on birds, especially ground nesting birds, is the use of agrochemicals. Studies of bird carcasses show high concentrations of organochlorine pesticide. This may have been absorbed directly or through ingestion of contaminated insects and vegetation.
Obviously, development--community expansion, road building and conversion of land to agricultural use--also impacts survival of birds, ground nesting and otherwise. This is direct loss of habitat, disruption of food source and nesting areas.
So, although my collage shows the threat to birds from predators, the story of bird survival is much more complex. I have not even touched the surface here.
My Collage
(I don't compete in the contest)
I tapped a number of resources in the LMAC Image Library, LIL. Here is a still frame so you can appreciate the images of different LIL contributors.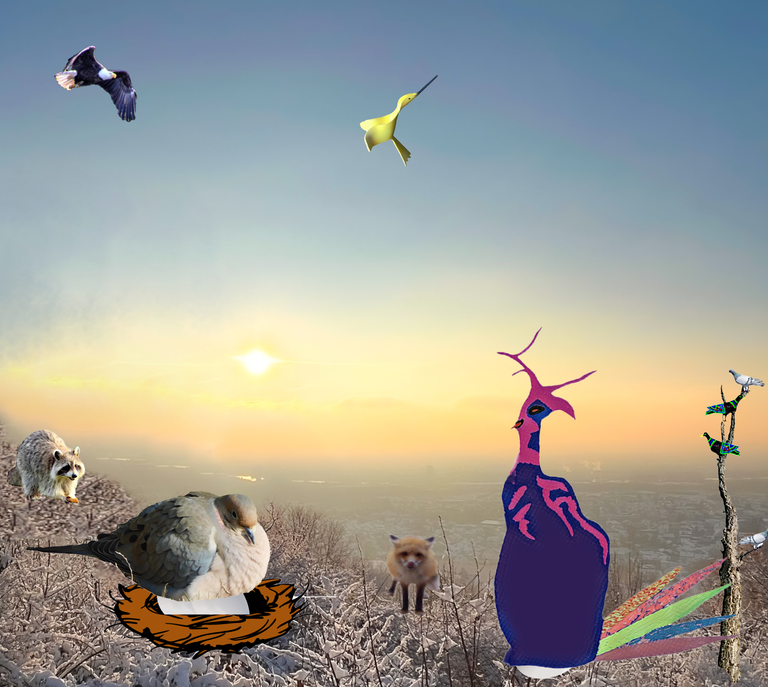 I turned to Pixabay and found a Clker-Free-Vector-Image for the nest itself.
The process of making this was very disorganized. I went in several directions. Here are a few intermediate steps:
In my first crude attempt at a collage I tried to show cooperative nest building. This was a dead end.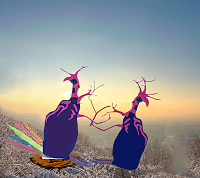 I regrouped and started on the current version. Here are a few images from that process:


LIL and LMAC
You can see by the images I used in my collage that LIL is a rich resource. All images have been contributed by Hive members and all may be borrowed. The images are in the public domain. Procedures for borrowing and contributing are spelled out
here
The LMAC contest, of course, has attracted artists and non-artists (me). This community is a place where anyone with a creative urge can participate and possibly win a prize. Check out the winners for this week here. Tomorrow we begin round #155. Join us, please.
Thank you for reading my blog. I wish everyone peace, health and creative experience.
Hive on!