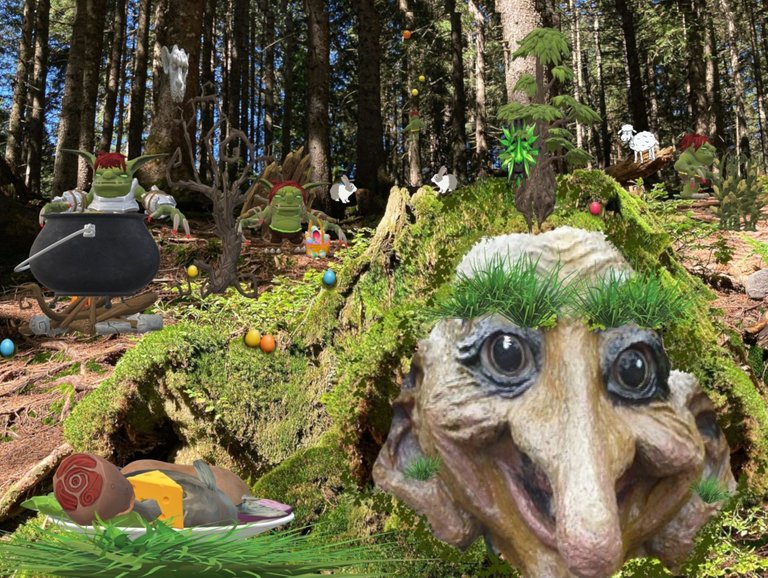 Goblin Magic
The Function of Magic in Culture
Depending on your perspective, the collage I created this week depicts a fantasy scene, or a community of goblins going about their goblin lives. The lines between fantasy, magic, belief and reality are not clear. An article in the Cambridge Encyclopedia of Anthropology, written by social anthropologist Matteo Benussi, asserts that, "Magic is one of the most puzzling phenomena studied by social scientists". Benussi explains that even in modern, technologically advanced cultures, magic finds acceptance.
Tree of Life, Kabbalah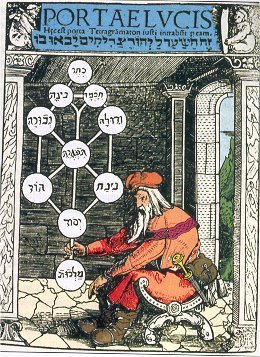 Image credit: Medieval, public domain.
The lines between magic, mysticism and religion, especially, overlap. Benussi explains that the term magic:"...has come to incorporate elements that elsewhere would fall under the category of 'religion', such as Kabbalah (a Jewish mystical tradition) or Yoga (a set of spiritual doctrines emerged from within Indic Dharmic faiths)."
Himalayan Yogi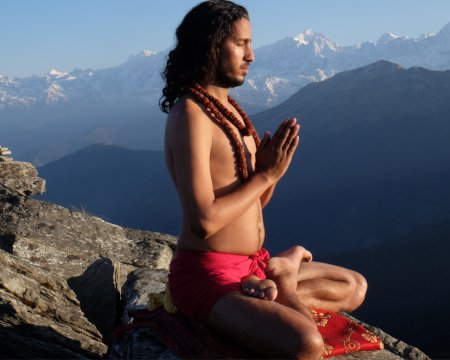 Image credit: Yogainrishikesh. Used under CC 4.0 license.
Magic Defined
As imprecise as it may be, a definition of what we mean by 'magic' must be attempted. Benussi tentatively suggests this working definition, subject to modification: "a set of activities and technologies intended to manipulate invisible or immaterial agencies and energies, not recognised by science, to an advantageous end." Wow, that's a mouthful. However even with this circuitous and tentative description, Benussi cautions that this definition is not all-encompassing.
Bronislaw Malinowski Among the Trobriand Tribe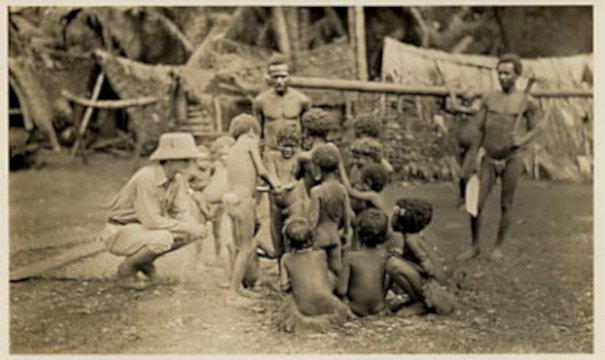 Image credit: Anonymous.1918. Public domain.
One of the giants in the field of anthropology whose research involved magic and religion, Bronislaw Malinowski had a firm idea about magic. He used as a model for his theory the beliefs of the Trobriand people (Trobriand Islands, Papua, New Guinea). Malinowski noted that when fishing, the islanders used empirical knowledge to navigate familiar waters. They depended on acquired information and skill to bring in a haul each day and to describe their experience. However, when they ventured further out to sea, where danger and uncertainty lay, they used magic to explain events.
Malinowski and Trobriands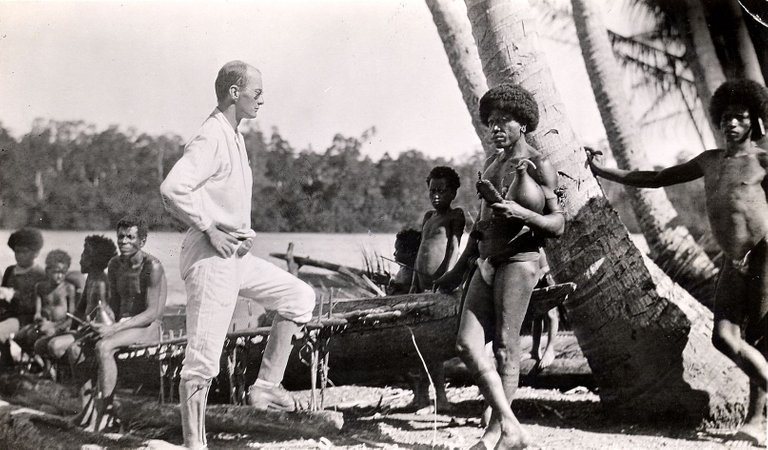 Image credit: Unknown (maybe Stanisław Ignacy Witkiewicz, 1885-1939). Source: Bronislaw Malinowski: Das Geschlechtsleben der Wilden, Leipzug/Zürich 1928, S. 225. Used under CC 4.0 license.
According to Malinowski's theory of magic, the Trobriand Islanders resort to superstition and belief when the certainty of empirical explanation eludes. Magic, then, is a way to deal with anxiety. They perform magical rites to insure good luck. Thus reassured, they are able to allay fear. The rites give them the confidence to attack their practical work with energy and use that energy for productive, empirically-founded activities.(Summary of Malinowski's views provided by George C. Homans, Harvard University)

Grýla and Leppaluði, Icelandic Christmas Trolls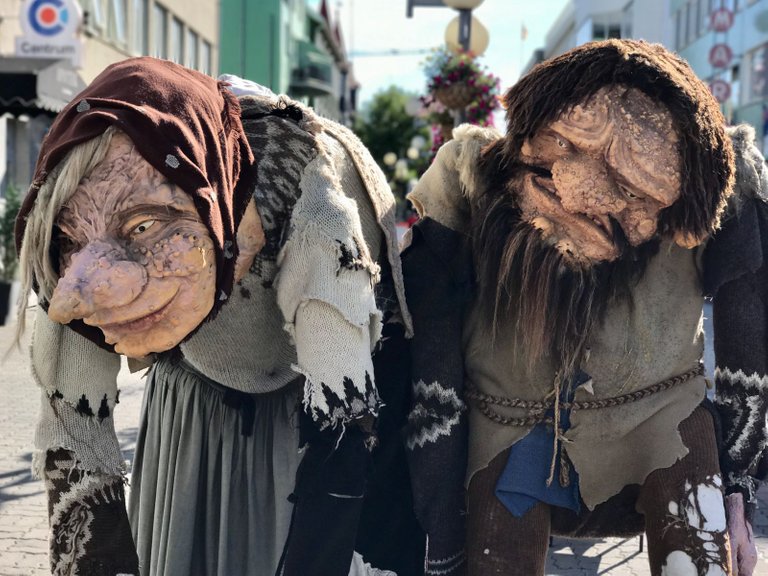 Image credit: Andrii Gladii. Used under CC 4.0 license. It is said that at Christmas time, the cannibal troll, Grýla, comes into town and steals children who misbehave. She takes them home with her and cooks them in her caldron. This makes coal in the stocking seem rather benign, doesn't it?


The Magic People of Iceland
Branislaw Malinowski's most significant work went beyond his theory of magic. His Theory of Needs, states that, "culture exists to meet the universal biological, psychological and social needs of an individual". What would Malinowski make of Iceland, where 62% of the people claim to believe in elves? What cultural need does this belief satisfy? One explanation might be, that there actually are elves. Another explanation could be that the Icelandic people are wedded to tradition through their saga and legends as few cultures are. Iceland is, culturally, a relatively homogeneous society.
Álfaborg, City of the Elves, Iceland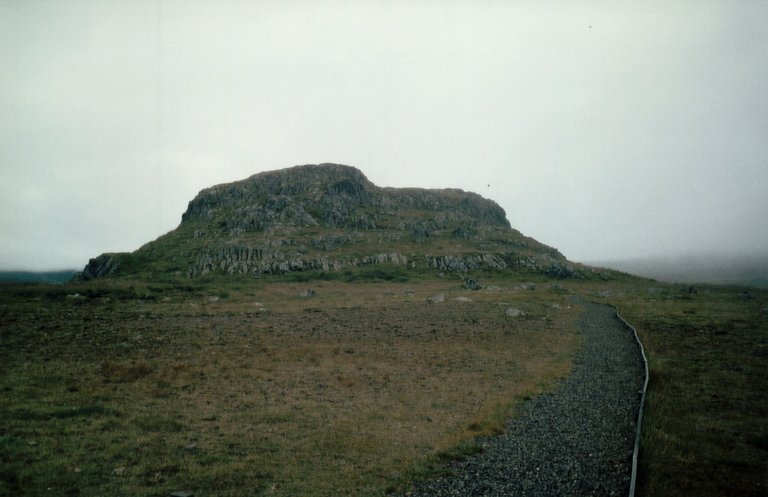 Image credit: Álfaborg. Used under CC 3.0 license. This magical rock is located at the mouth of a fjord in East Iceland. It is also known as the City of the Hidden People. It is believed that the ruling class of elves lives here. It is also believed that the area around Álfaborg is abundant in elf life.
If we are to consider Manislowski's Theory of Needs, perhaps the Icelandic belief in elves, handed down through oral tradition, helps to strengthen social cohesion.
But don't tell that to someone who actually does believe in elves. They believe, they will tell you, because elves exist as much as you and I do. (Do we exist?)
Irish Little People
Leprechaun Repairing a Shoe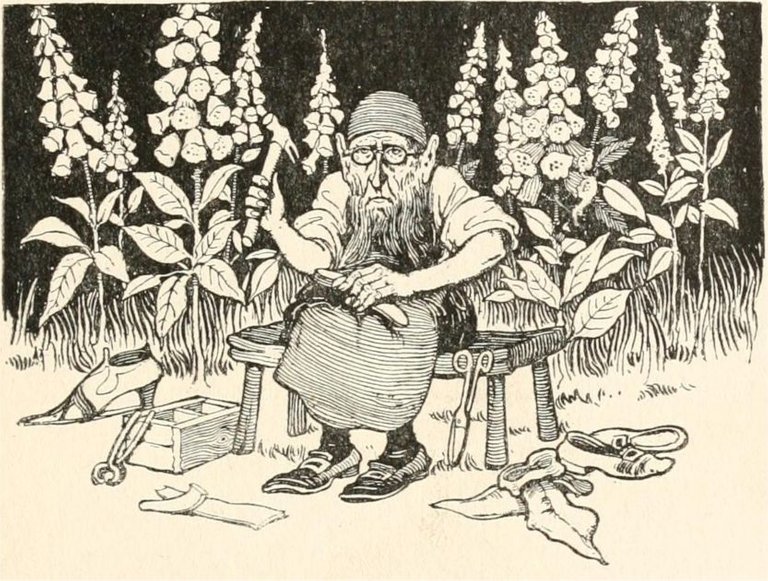 Image credit:Goble Book of Fairy Poetry Lupracaun. 1920. Public domain. If 62% of the people in Iceland believe in Elves, the Irish are not far behind. A 2011 survey showed that one third of Irish people believe leprechauns exist.



My Collage
I'll begin with @shaka's evocative template photo: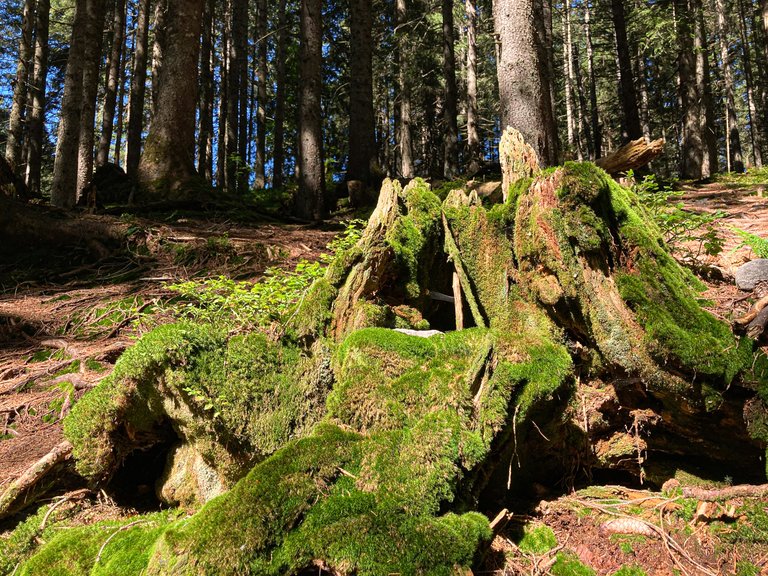 Magic was an inevitable outcome. For me, goblins/trolls were the first and last choice. Once I found the face (Blakey17 on Pixabay

) that I wanted, I had to figure out how to bury the goblin/troll in the ground. Here's one step: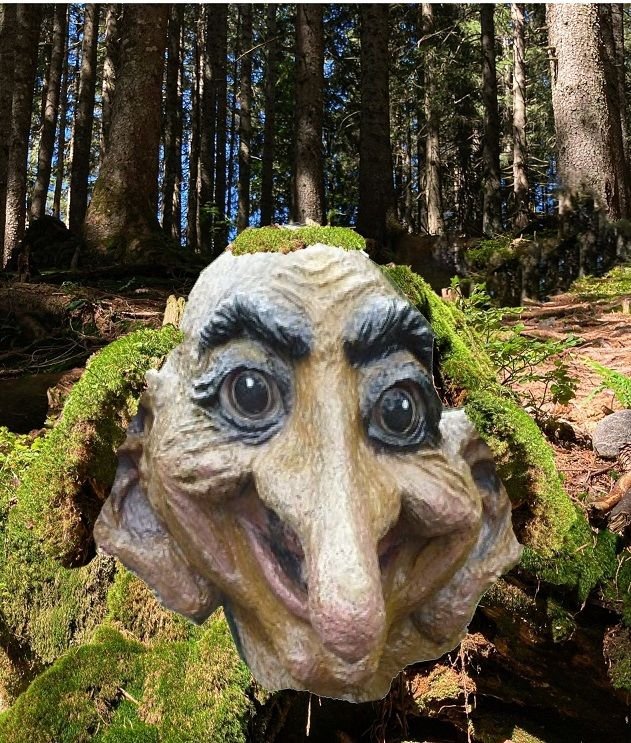 Troll faces on the trees:
Green face: Kellepics on Pixabay
Whitish face: FuxxyDunlop on Pixabay
Easter eggs: Anncapictures on Pixabay
Easter basket: Annelise Art on Pixabay
Lamb: ArtRose on Pixabbay
Bunnies: ZacharyOliver on Pixabay
Embellishments were added by hand, such as nail polish and eyebrows.
I decided this would be the Troll King and other trolls in the picture would work all day to satisfy his needs. They cook. They plant. They climb trees to pick fruit. They hunt for Easter eggs. All my trolls came from Paint 3D, as did the food in the picture. Gimp and Paint were also used.
I hope you have fun visiting my troll community.

Thank you @shaka and the LMAC community, which is just one exciting corner of the larger Hive community. Rules for the contest can be found at @shaka's blog. We have a Discord channel, and a school with lessons written by our amazingly patient teacher, @quantumg. All you need to enter this contest is imagination and enthusiasm. There's a good chance you will win a prize. There is 100% chance you will have fun.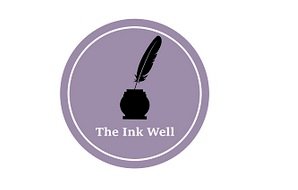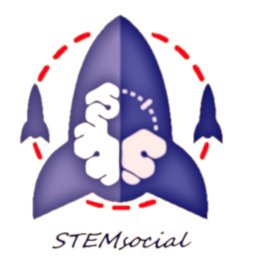 Thank you for reading my blog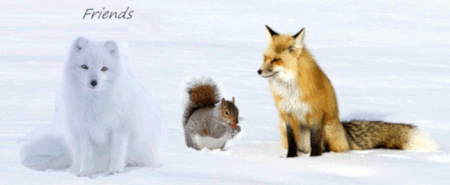 Hive on!