Yuri Gagarin, Alan Shephard, Christa Mcauliffe--these names are familiar to most of us. Each of them volunteered to be astronauts. But before they ever stepped inside a space capsule, others went before. These were not volunteers. They were animals of many species. Some of the animal astronauts survived these experiments. Many did not.
I don't want to upset my readers, so I will dwell here only on those animals that did well on their space adventures. However, at the end of this post, I will give homage to those little critters whose unwilling sacrifice paved the way for human space flight.
Dogs, monkeys, tortoises, mice, flies: just a few of the species used as live specimens to test the viability--survivability--of space flight.


Success Stories

Veterok and Ugoljok: Soviet Canine Astronauts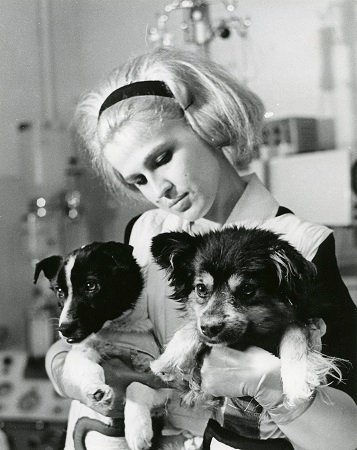 Image credit: Source, Rymdhundarna Veterok och Ugoljok. Author: Tekniska museet. Used under CC 2.0 license
While the U.S. space program tended to use monkeys in test flights, starting all the way back in 1948, the Soviets preferred dogs. Most of the U. S. monkey astronauts did not do well. However, on the whole, Soviet dogs did better. The two dogs pictured above are among those who were sent into space and made it back. Veterok and Ugoljok spent 22 days in orbit. These two hold the record for having made the longest canine space flight, ever, on Kosmos 110.


Ham the Chimp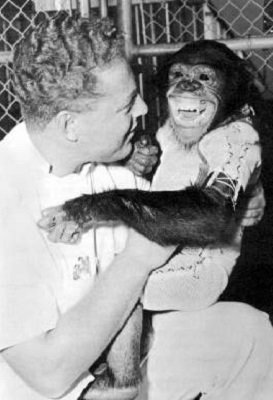 Image credit: NASA. Public domain
Ham made his flight in 1961. He was the first chimpanzee in space. He definitely did not volunteer for the mission. He had been captured in Cameroon and trained so he could perform tasks on his space mission. His mission was called Mercury-Redstone 2. Ham lived for 22 years after his historic flight. It was reported that he had a broad grin when he was rescued, after nearly drowning on touchdown. However, it's not likely Ham enjoyed the flight. Afterwards, he resisted being put back into his halter so vigorously (they wanted to take a publicity photo) that several grown men could not force him into that confinement.

Black Mouse (Unnamed)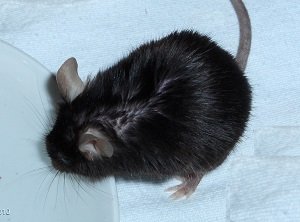 Image credit: Wualex. Public domain
In 1960, the U.S. sent three black mice (not the mouse in the picture) into space on an Atlas D 71D launch vehicle. The mice were named Sally, Amy and Moe. These involuntary recruits were supposed to test survivability of re-entry. They were launched 650 miles into space, and then sent on an 18,000 mile re-entry plunge. A thousand miles from their point of departure, Cape Canaveral, they were retrieved and reported to be in good condition.


Sad Stories
I have so far spared readers the many episodes in which animal astronauts did not fare well. There are so many of these stories. Animals sent deliberately on a one-way mission. Animals in parachutes that didn't open. Animals expired in failed reentry attempts. But I will not go there, not today.


My Collage

As soon as I saw @shaka's stunning photo this week: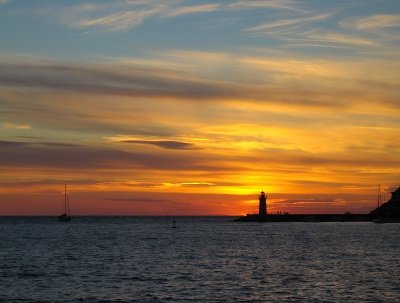 I thought of Cape Canaveral.
I found a picture on Pixabay of a rocket launch: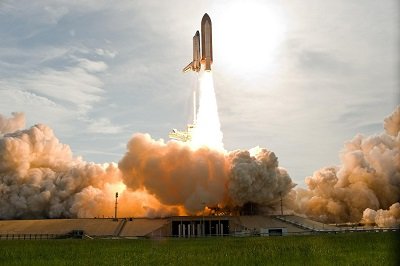 After that, I just kept making frames as I tried to get the launch in sync. The dolphin and sun were afterthoughts, borrowed from Paint 3D. The picture looked anemic with just a rocket launch. Gimp allowed me to add effects, such as Impression and Softglow.
This was of course a fun challenge, and I loved every minute of it. Thank you @shaka for the continuing creative journey on #LMAC. I recommend that readers check out @shaka's blog. There are so many wonderful designs. There is such variety. Anyone can join in the fun.
Thank you for reading my blog.
Hive on!