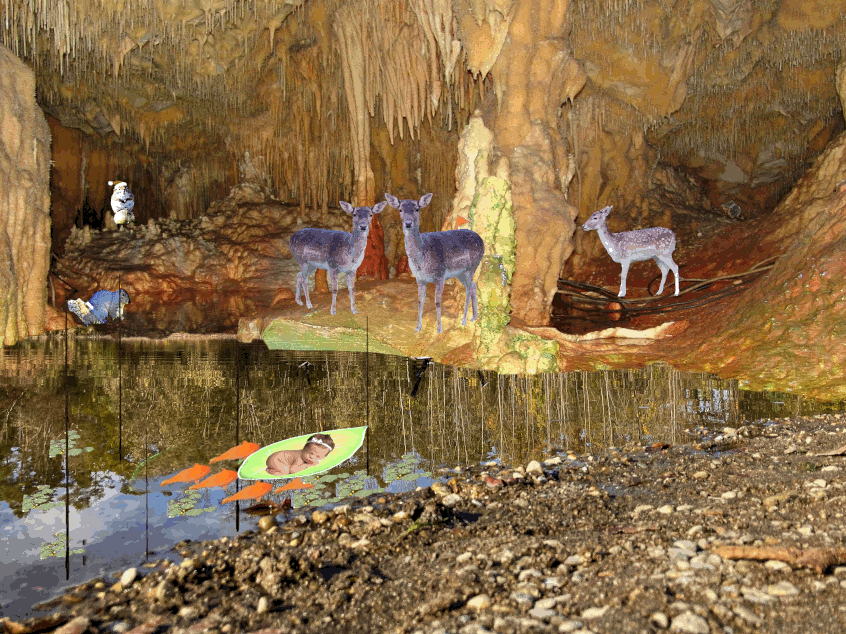 The legend of Romulus and Remus is well known. Infant twin boys, alone in the wild, are suckled by wolves and grow to become the founders of Rome. Then there is another legend from Greece. Atalanta is suckled by a bear after her father leaves her in the wilderness to die. These are legends. Has such mercy, in fact, such compassion by animals for humans, ever been documented? Yes.
A few examples of this gift by animals to humans are presented below (According to sources):
Dina Sanichar
In February of 1867, Dina Sanichar was discovered living with wolves. He was six years old (the child's age varies by source). Snopes judges this story to be true. Dina could not speak when he was found (according to reports), he walked on all fours, and he ate raw meat. Instead of speech, he vocalized with sounds that were very similar to those made by wolves. Reports state that hunters who 'rescued' the boy had to kill the she wolf that protected him, in order to remove the child from the cave in which they lived.
Dina Sanichar, in Adulthood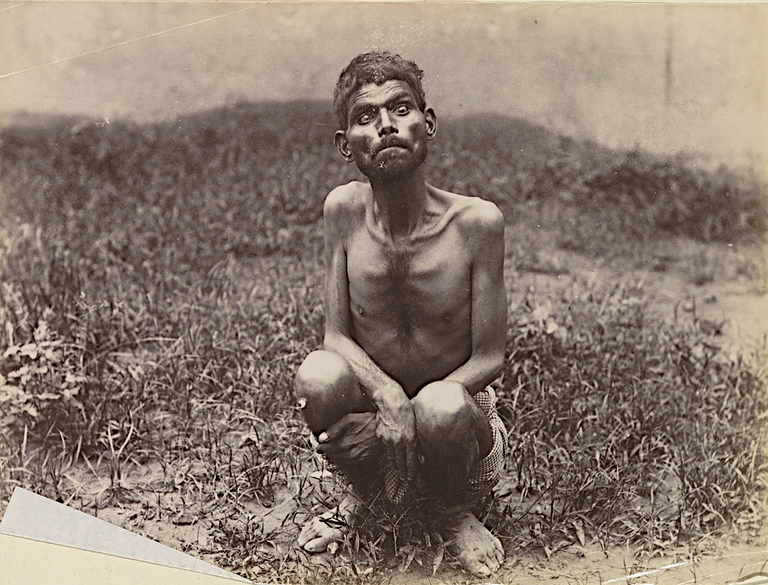 Image source: cropped from Rijksmuseum. Public
John Ssebunya
This child was found living among vervet monkeys in Uganda. He had run away from home as a toddler after watching his father slaughter his mother. In the jungle he somehow met up with the monkeys, who apparently adopted and cared for him. When he was discovered he could not speak and had adopted some monkey mannerisms (such as smiling broadly and showing his gums).
A researcher visited John Ssebunya in Uganda and tried to distinguish actual events from the boy's memory of them. Here is a Youtube video that describes the findings:

There are other stories of animals nurturing human children. There is the Gazelle Boy, who lived among gazelles. It is said that he actually was never captured. Then there was the Goat Boy. And there have been other monkey children. There was even a girl raised by a bear. However, I found the stories about Dina Sanichar and John Ssebunya to be the most credible.
My Collage
My collage this week expresses my deep desire to see more mercy and compassion. I used the symbolism of the baby adrift because this has roots in legends across many cultures.
I started, of course with @shaka's lovely, calm template photo shown here: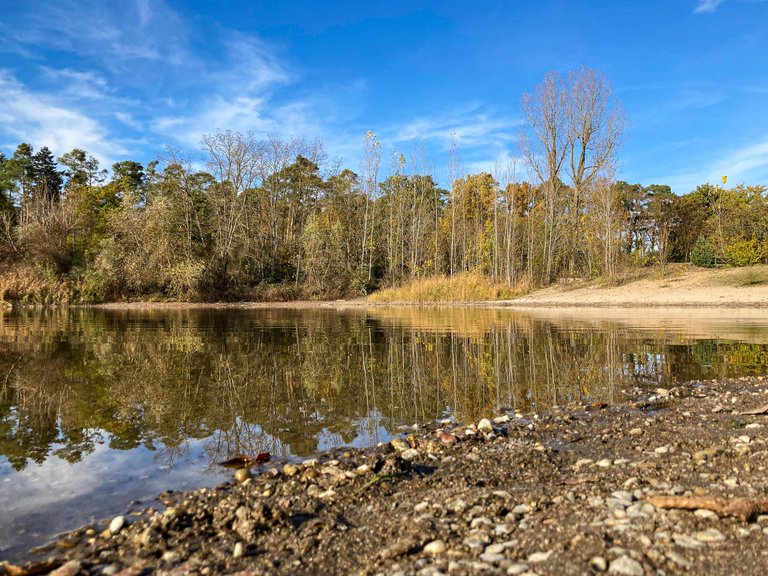 I knew I wanted to create a haven and scene that showed kindness. I looked in #LIL, LMAC's fantastic image library, for some of my images. There I found the beautiful deer (contributed by @marcybetancourt), the leaf upon which the baby floats (contributed by @rappler), the squirrel with the hat (contributed by @redheadpei), and the koi that rescue the baby in the water (contributed by @angeli-b).
From Pixabay I got the grotto (Travelsport and the baby Predvopredvo).
The moving squirrel, reeds and lily pads were taken from photos I had contributed to LIL over the last several months.
I thank my colleagues at LMAC for their wonderful pictures which helped bring my collage concept to life. In order to create frames in the GIF, size the pictures and arrange the elements, I used Paint, Paint3D and GIMP.
LIL and LMAC
LMAC is the wonderful collage contest started by @shaka a couple of years ago. Every week bloggers on Hive come together and offer their interpretation of a template photo published by @shaka. Some of the participants are professional artists. Many are not. I am not. And yet, when we make our collages we do become artists for at least a while. There are handsome prizes. I don't compete for these. I just have fun.
Rules and regulations for the contest may be found here, on @shaka's blog.
LIL is an extension of LMAC. The image library is available to everyone in the Hive community. Anyone can borrow an image from our library, which has nearly 7,000 pictures now. Anyone on Hive can contribute to the library. Contributions are not only welcome, but are supported by the community if rules and procedures are followed. These may be found here.
Thank You
I thank @shaka for leading the LMAC community. I thank @quantumg for his amazing coding skills and hard work. I thank @mballesteros for her hard work and creativity on our LMAC team. And, I thank everyone who participates in the community. People and participation are the essence of LMAC.
Thank you for reading my blog
Hive on!