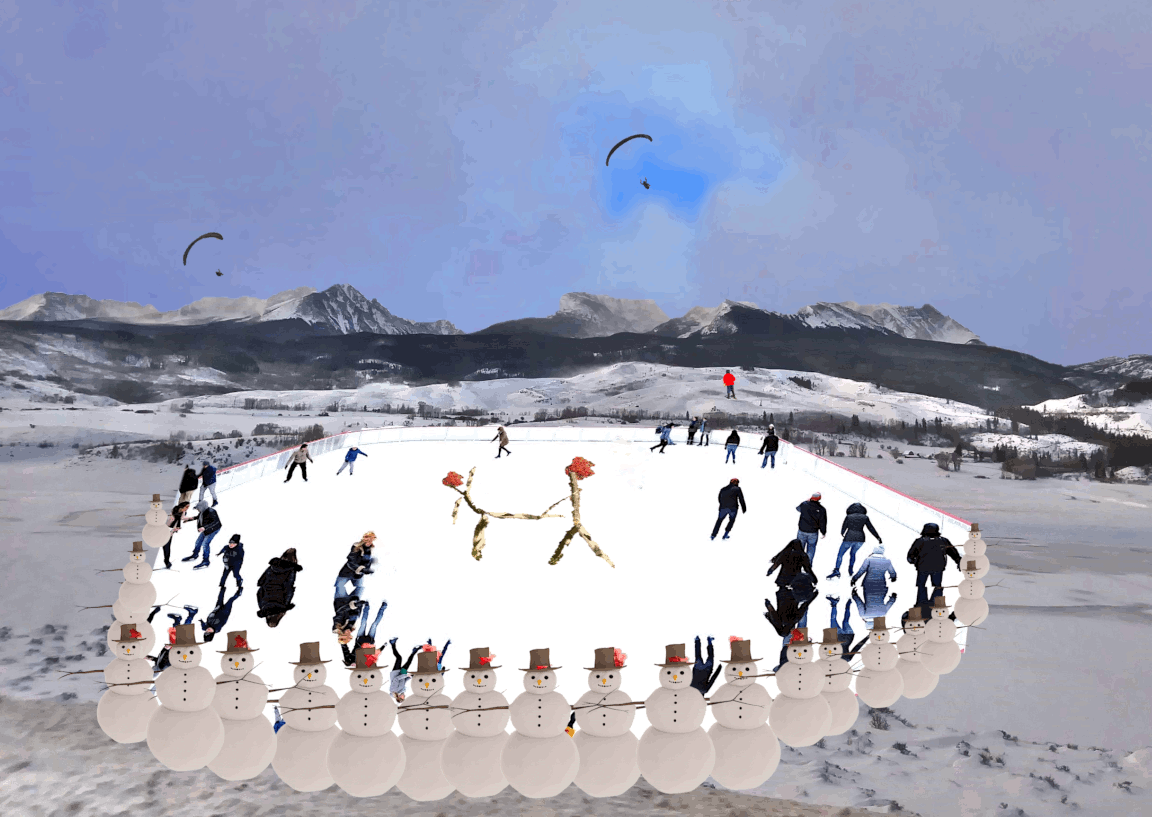 This week I took great liberty with @shaka's template photo for LMAC collage contest #150.
The Template Photo by @shaka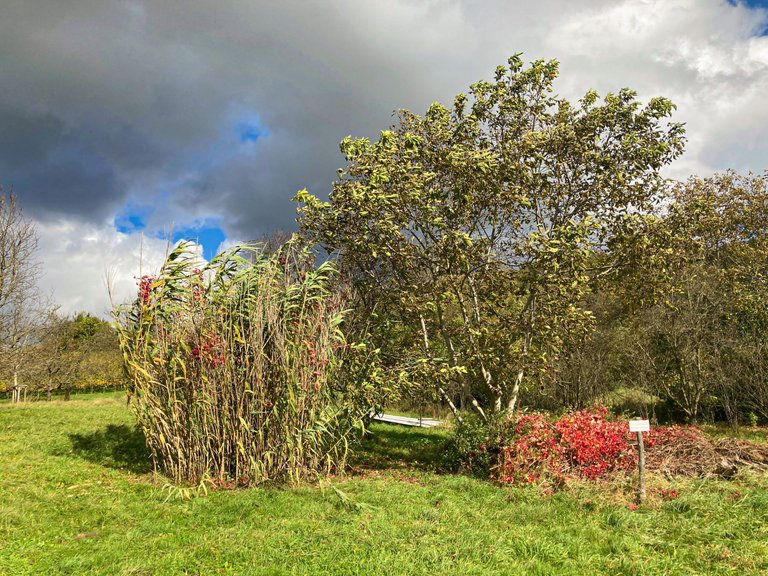 It is a lovely photo, but we are creatures of our environment and I was celebrating Thanksgiving. A winter scene came to mind. So I took bits of wood in the picture and made two human-like figures from them. I used the flowers for hair.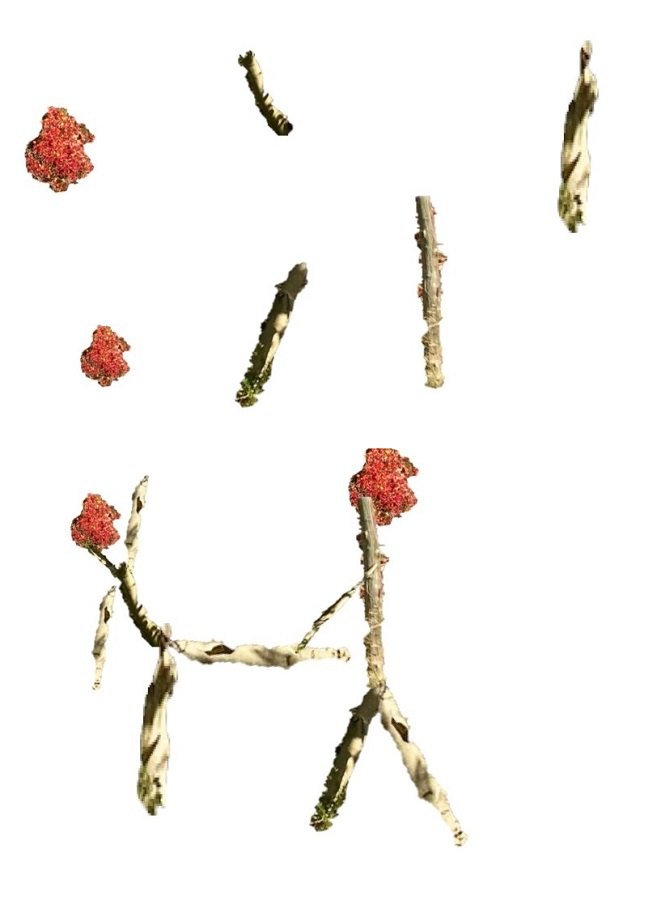 Here is another version of the collage, with the snowmen flipping their hats.

Now I had two ice skaters and could make my winter scene.
I started to think about ice skating. Much as is true of skiing, the first ice skaters were not engaged in sport competition. They were trying to get around on an icy surface. While there is evidence of skiing on 10,000-year-old cave paintings in China, evidence of ice skating is not quite as old.
Federico Formenti from the Centre for Human & Applied Physiological Sciences explains, "... the first ice skates were made more than 4000 years ago, and afforded the development of a very efficient form of human locomotion."
Those early skates have been traced to Finland. In an NPR interview Dr. Formenti offers a theory about why skating might have arisen first in Finland. With the sheer abundance of lakes, people needed to figure out how to get from one place to another without using a great deal of energy. He suggests:
... in the southern area, there's the highest density of lakes... by finding a way to cross the lake, you would save much more time and much more energy than you would by using ice skates anywhere else in the world.
It is estimated that in Finland, using skates to cross icy surfaces instead of crossing by foot may have saved as much as 10% in expended energy.
Ice Skating Tracks on a Frozen Sea in Modern Finland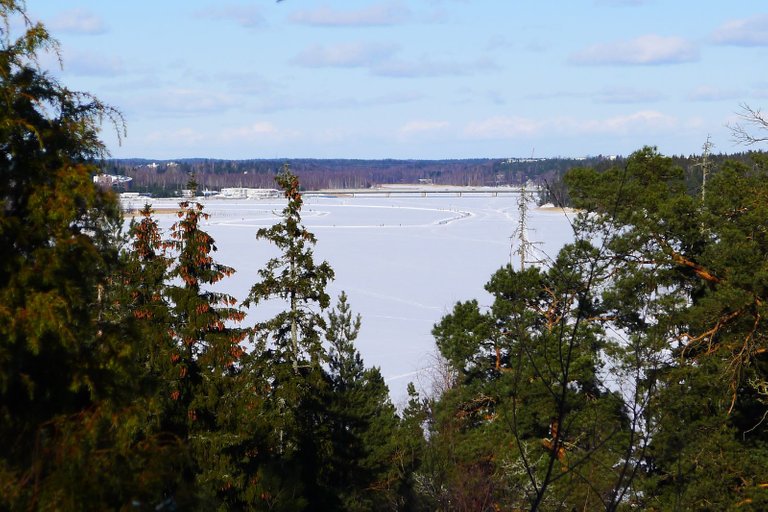 Credit: Vartiosaari. Used under CC 2.0 license.jpg
The first skates looked nothing like modern skates. They were made of bone, mostly horse, and leather. A picture offered by Dr. Fomenti gives a good idea of how these early skates were constructed. I've made a crude representation of that image (bone picture from anaterate on Pixabay). Check out the original, though, for a better image.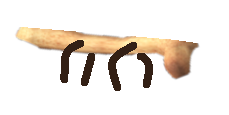 According to a site called xelboo, the Dutch added sharp metal blades to the skate. This allowed skaters to cut into the ice as they went along rather than merely skirting the surface.
Ice Skating in Holland, Early 17th Century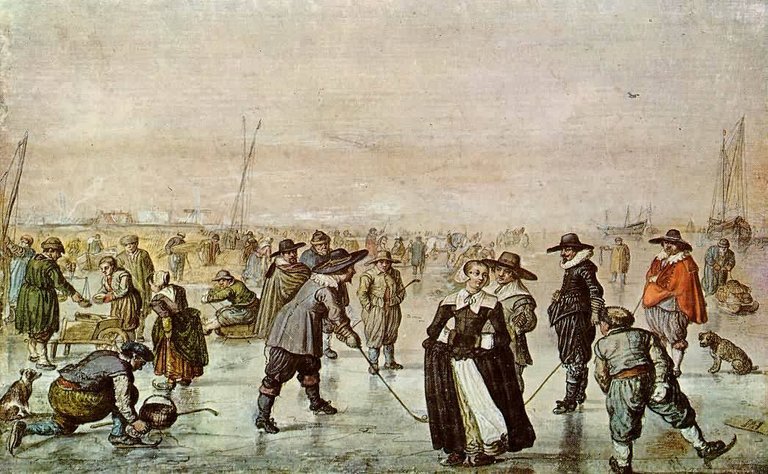 Credit: Hendrick Avercamp (1583-1634). Teyler's Museum, Watercolor. Public domain
The Encyclopedia Britannica credits an American, E.W. Bushnell, with introducing the all-steel skate. This was, according to the encyclopedia, an improvement over the "cumbersome wooden footplate".
Another American, Jackson Haines (1840-1875), is credited with beginning the sport of figure skating. Haines was trained as a ballet dancer, and apparently was greeted with derision when he introduced figure skating.
Jackson Haines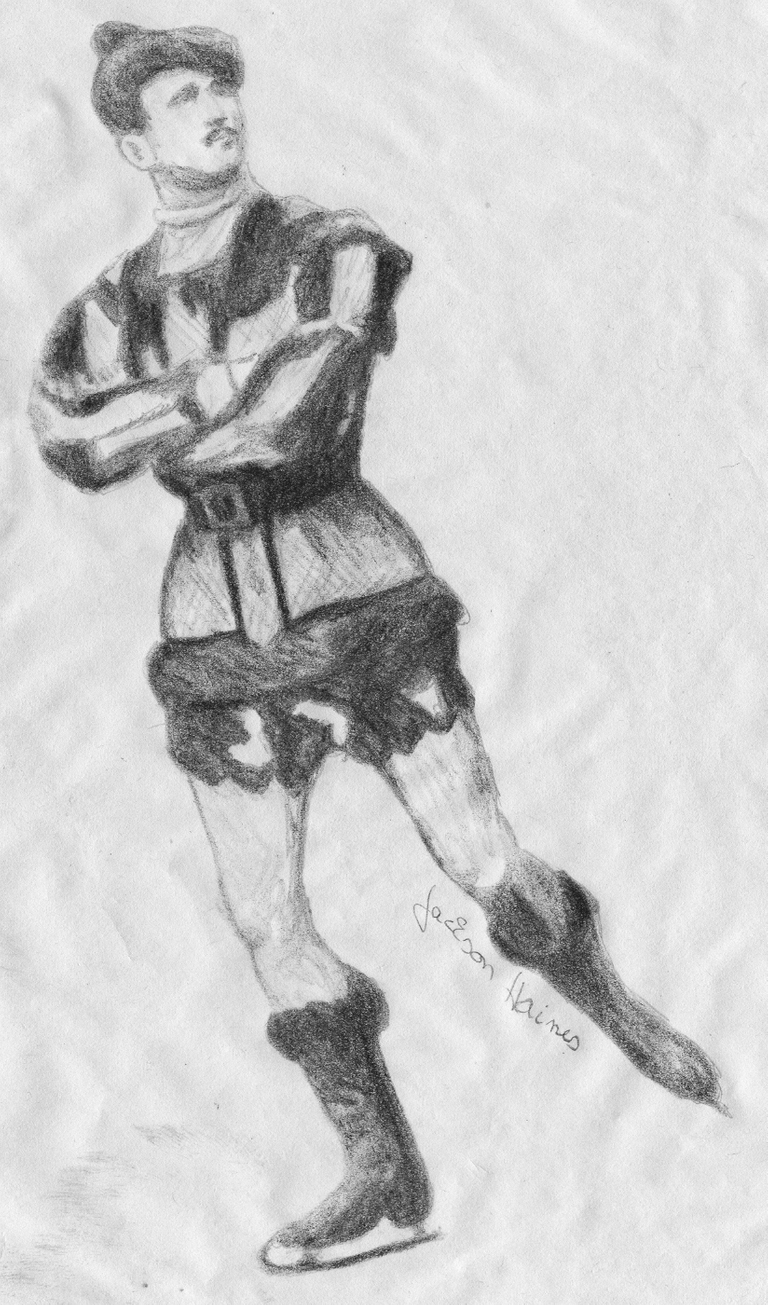 Credit: Nellinka. Used under CC 1.2 license
The Physics of Ice Skating
I'll leave this to Dr. Fomenti for explanation. He explains that the mechanics of locomotion on ice are different from the mechanics of locomotion on land. Most of us have experienced this difference as we slip and fall in winter. Ordinarily, we depend on friction between feet and ground to keep us upright and moving forward. But "The surface of ice is characterised by low friction". Ice skates, according to Dr. Fomenti, "...take advantage of this slippery nature."
Modern Figure Skates, With Toe Pick (Invented by Haines)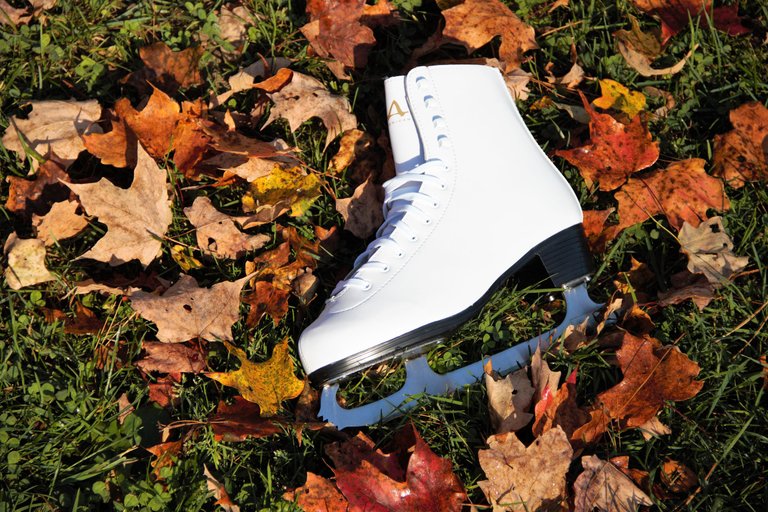 credit: Hockey007. Used under CC 4.0 license. The ridges at the tip of the blade facilitate figure skating by enabling "skaters to obtain better purchase in the ice when doing certain jumps".
My Collage
I've already explained how I created my skaters. I knew I would use the sky from
@shaka
's template for background, because I loved the hole in the clouds. I needed a snow scene and an ice rink. I wanted some action in the background, so I put hang gliders in the sky and a person on snowshoes going up the snowy hill.
Four of my sources came from LIL, the LMAC Image Library.
The hang gliders came from @muelli
The delightful snowmen from @quantumg
The person on snowshoes came from @redheadpei.
The snow scene is mine, from LIL.
The rink I borrowed from marc Ruaix on Unsplash
This collection of images approximately traces my process: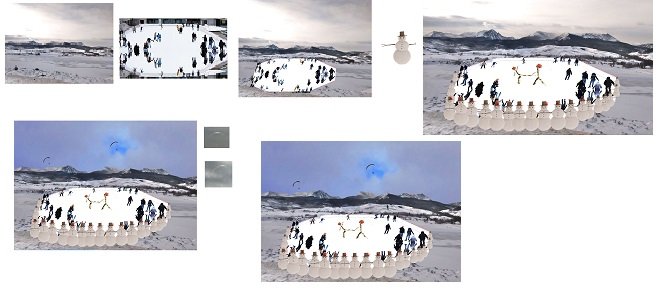 In the final image I colored the person in the background with red, and put flowers in the hats of the snowmen to make them stand out (the flowers came from @shaka's template).
When I made the gif, I used Paint 3D and GIMP. I think that's all the steps (I lose track). It was great fun. Here is a still frame from the the final result: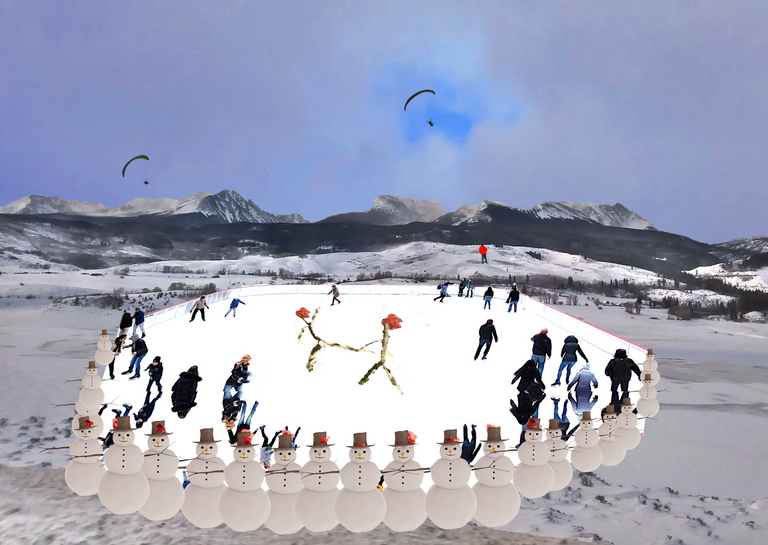 Join us in the LMAC collage challenge. It is a contest, with prizes, but obviously much more than that. Believe me, you will grow creatively if you start participating. I have. A new round, #151, begins on Thursday.
Today we have voting on the collages that made it into the finals. You (anyone on Hive) can vote on your favorites here. I don't compete, because I am on the jury.
Also, please consider contributing photos to our image library. This is a Hive-dedicated resource. Anyone on Hive may contribute or borrow. Details here.
Thank you for reading my blog. I wish everyone a productive, peaceful week.