Lo fugitivo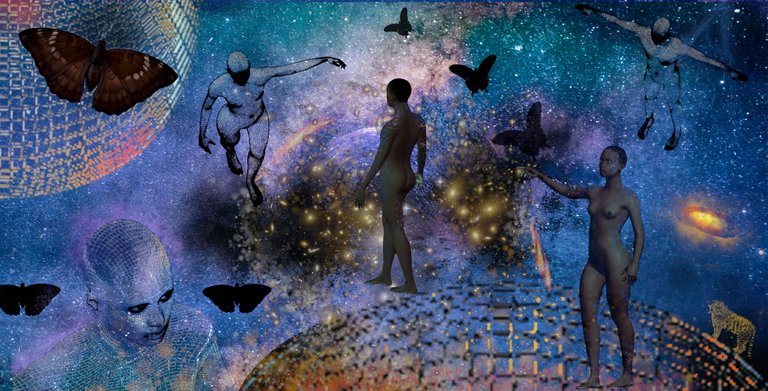 El tiempo es un río que me arrebata, pero yo soy el río; es un tigre que me destroza, pero yo soy el tigre; es un fuego que me consume, pero yo soy el fuego.
Jorge Luis Borges

---
Corre la Ronda 111, una de laqs más interesantes que he vivido desde que participo en los maravillosos torneos semanales de #LMAC: Art and Science, an LMAC Special - Teaming up with STEMsocial. ¿El tema? Absolutamente hermoso: la materia oscura.


Un espacio hipotético
Siempre he visto el espacio, desde mi comprensión no científica, como la encarnación del tiempo. En la ficción, que es el área donde me desenvuelvo, el espacio es la plástica que permite la expresión del tiempo, y este espacio es una materia semántica. Sin pretender hacer paralelismos absurdos, entender el espacio de la ficción nos da una comprensión intuitiva de las reflexiones y preocupaciones científicas, el afán por comprender la naturaleza del espacio fugitivo constituido por la materia oscura.
Esa materia intuida, pensada, calculada e inasible que se insinúa en el borde de la realidad.
La hermosa fotografía, proporcionada para esta ronda fue la base de mi trabajo.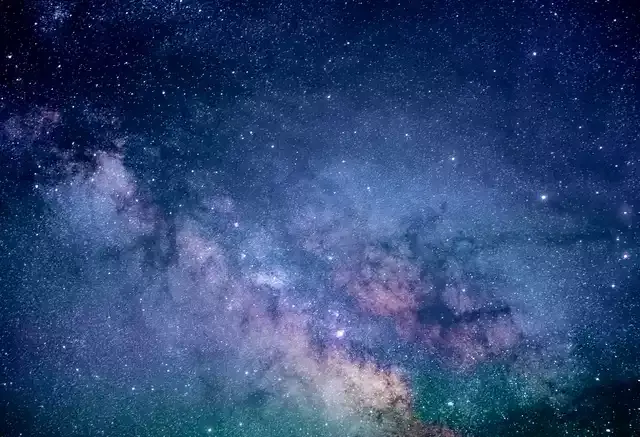 Una mariposa es una mariposa, es una mariposa, es una mariposa... y es un tigre.
Pienso en aquel Chuang-Tzu que soñó que era una mariposa y que no sabía aldespertar si era un hombre que había soñado ser unamariposa o una mariposa que ahora soñaba ser un hombre.
Jorge Luis Borges
---
Existe una teoría del lenguaje poético conocida como teoría de la catacresis. La catacresis es una metáfora con la cual nombramos un objeto que no tiene denominación en las palabras de nuestro idioma, como, por ejemplo, cuando decimos "el cuello de la botella". Trasladada esta explicación a la razón del lenguaje poético, se diría que los poetas inventan un lenguaje para nombrar las realidades que aún no han sido nombradas en el seno de su cultura. Ese lenguaje se compone de metáforas, símbolos, figuras literarias. Para mi collage he procedido de manera similar, pues, a mi entender, la única diferencia entre un poema, o un cuento, y un collage es la forma del lenguaje.
Para encontrar las metáforas que construirían el pequeño lenguaje de mi collage en esta ocasión, he leído un artículo muy interesante de @lemouth (uno de nuestros amables jurados en esta ocasión especial junto a @gentleshaid y @mobbs), titulado O Dark Matter, Where Art Thou?, donde explica muy amenamente aspectos fundamntales de la materia oscura, pero también volví a pasearme por hermosas fotografías telescópicas y (¡maravilla!) por las representaciones artísticas y simulaciones.
¿Como pueden la mariposa y el tigre componer un lenguaje común? Por la fragilidad y el oro, por la ferocidad y la levedad... Detras de una metáfora, tendremos otra metáfora y otra metáfora y otra metáfora...
Porque el lenguaje es tan fugitivo como la materia del universo...
Y porque la música de la eternidad fue compuestas con los acordes de lo efímero.
---


Para hacer mi collage he utilizado el programa de código abierto GIMP y he construido las figuras antropomórficas con el programa de código abierto Make Human.
La herramienta más recurrida en esta ocasión fueron sin duda los pinceles de spray y la herramienta de deformación Swap, para poner a girar a las estrellas.
Agradezco enormemente las increíbles fotografías de mariposas realizadas por @akukamaruzzaman. El tigre fue tomado de Pixabay, las lentes gravitacionales y el agujero negro binario de Wikimedia.
En estos links pueden admirar estas obras en toda su belleza: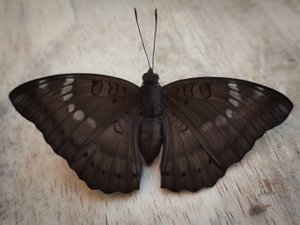 Contributed to the #LIL by @akukamaruzzaman.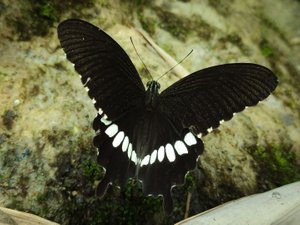 Contributed to the #LIL by @akukamaruzzaman.
Tigre
https://k46.kn3.net/taringa/5/B/2/6/E/9/pedrokdna/224. jpg
Agujero negro binario, fotografía de Dominio Público ( NASA/CXC/A.Hobart)
https://commons.wikimedia.org/wiki/File:Black_Hole_Merger. jpg
Lentes gravitacionales, fotografía de Dominio Público (NASA, N. Benitez (JHU), T. Broadhurst (Racah Institute of Physics/The Hebrew University), H. Ford (JHU), M. Clampin (STScI),G. Hartig (STScI), G. Illingworth (UCO/Lick Observatory), the ACS Science Team and ESA)
https://commons.wikimedia.org/wiki/File:Gravitationell-lins-4. jpg


Gracias por la compañía. Bienvenidos siempre.