---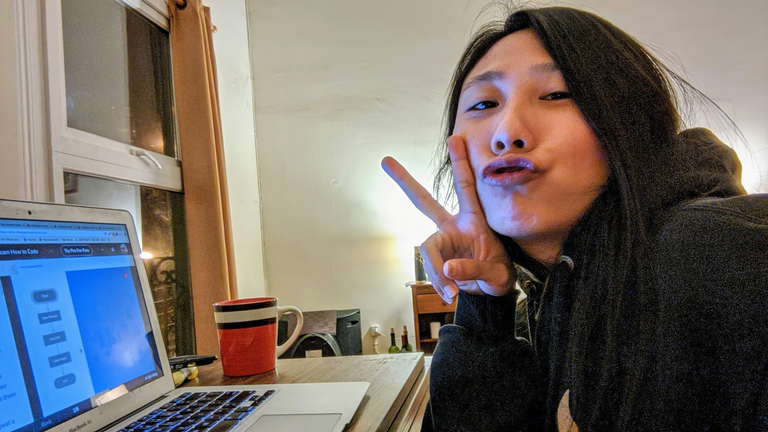 ---
First of all, I have 0% knowledge in coding. Secondly, I would love to learn both just for my own entertainment/improvement, and just in case I one day want to become a web developer, this small basic set of knowledge would help me in any way with my job/hobbies which mostly operated and done online..
They say, coding is for everyone!
After I have been listening, reading, going through some courses for beginner, a lot of people say that but I'm not quite sure. I'm willing to learn it anyway since it seems to be such a quality time killer.
Surprises surprises! Freebies everywhere..
There are some sites online offering basic coding courses code at no cost. Both of them I have been enjoying switching back and forth are these two.
Also, Codecademy lead me to the Google Playstore as they also offer an app called 'Codecademy Go' where you can play around and practice basic coding on the go. Then, I saw a few code learning apps. One of the very interesting ones includes Grasshopper!
Grasshopper
get into coding in a fun and easy way
I have already taken a few lessons and I'm impressed! It's real easy to use and gotta say, it's quite fun. Spoiler alert, we would even get an OFFICIAL certificate if we finish the course. Isn't that so cool?
Love how it comes in the form of phone app as literally, instead of scrolling down a facebook feed, Instagram stories, we can literally spend the time on something fun and it might be useful somehow, somewhat and we can do it anywhere: on a bus on the way to work, in a bathroom while poo poo, in bed when you can't go to sleep right away, you name it.
A way to start your coding adventure with fun, quick games on your phone that teach you to write real JavaScript. Move through progressively challenging levels as you develop your abilities, then graduate with fundamental programming skills for whatever you need in the near future
or/ your next step as a coder 😱.
♡ Get $55 TRAVEL CREDIT
♡ EARN CRYPTO while browsing
🎥 Check out all MY GEAR
---
All copy and photos are original content by me.

TO SUPPORT WITH LOVE ♡ PLEASE SUBSCRIBE!!! TO MY SUPER DUPER FOOD CHANNEL