Hello there,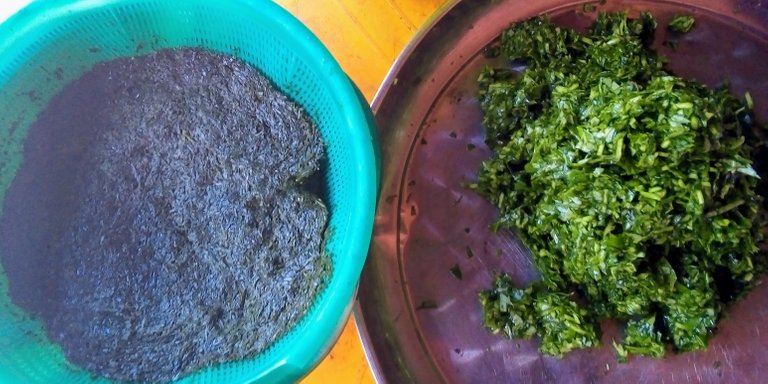 Your Chef is here again and this time, I have something good and palatable for you. You might want to try this soup out when I'm done tutoring you.
---
Let's talk about Editan Soup
Editan Soup is one of the delicious African cuisines, particularly and mostly prepared by Nigerians. The soup is prepared using the
'Editan' leaves. Naturally, this Editan leaf is bitter so before being cooked, some persons squeeze out its bitterness to some extent. Yunno, when a soup is too bitter, it becomes difficult to consume. On the other hand, it is not very healthy to squeeze out the bitterness taste completely. However, it is based on individual's preferences.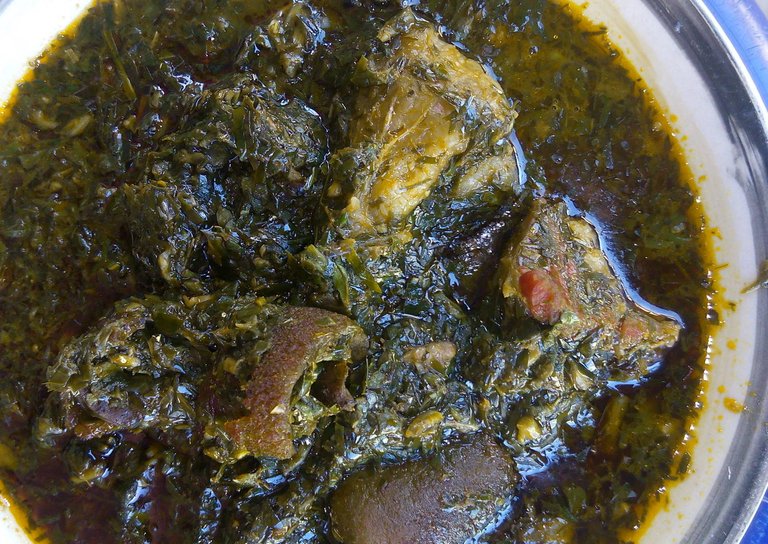 ---
Also, the Editan leaf has been proven to be quite medicinal has it helps in preventing diseases like internal heat amongst others. Editan soup has always been one of my favorite soups because of it's unique taste.
---
Editan Soup can be perfectly prepared either by using okro or waterleaf. It depends on our choices. But in this article, I prepared the soup using waterleaf.
---
What are the ingredients used?
In making and preparing Editan Soup, the following ingredients would be needed in their appropriate proportions.
Waterleaves (Talinum Triangulare)

---
Editan leaves

---
Maggi & Fresh Pepper

---
Cow Meat

---
Stockfish

---
Perewinkle

---
Fresh FISH

---
Cow skin

---
Crayfish

---
---
Now, here is how to go about the preparation
Step One: Firstly, thoroughly wash your Editan leaves and Waterleaves to do away with sand and dirts.
Step Two: Then slice your Editan leaves and Waterleaves in tiny pieces. Pour the sliced Editan leaves into bowl of warm water. Wash and rinse to remove bitterness. This is how it looks after that.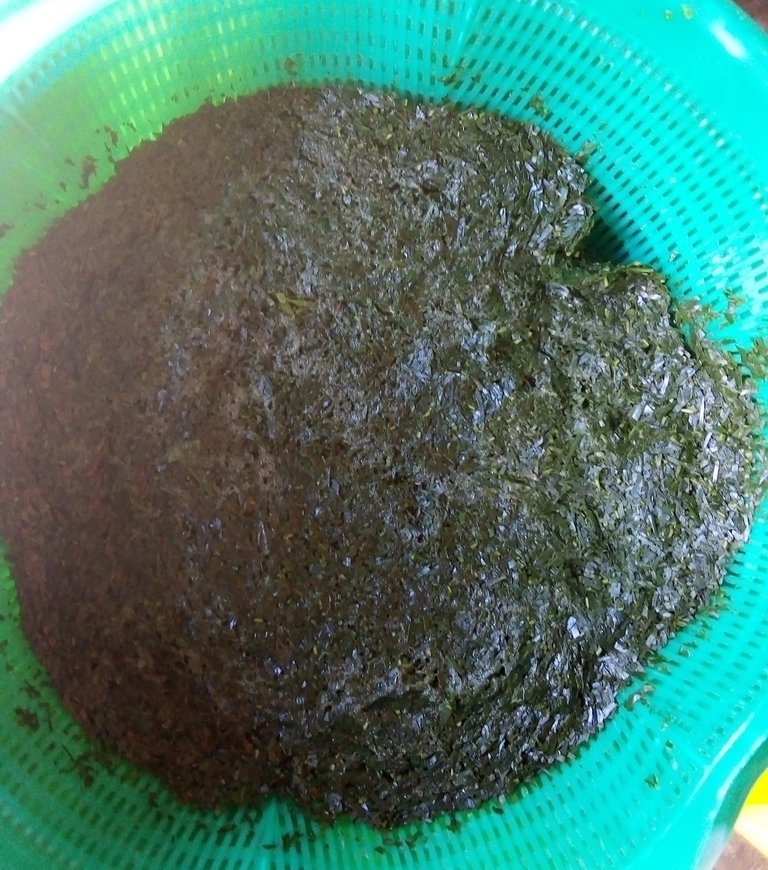 ---
Step Three: Wash and prepare (boil) your meat, fish, stockfish, perewinkle and other chewables. Season with salt and maggi.
Step Four: Pour your Waterleaf into boiling pot containing seasoned meat and fish. Add other ingredients like crayfish, pepper in right quantities. Add little water, stir and allow to boil for some minutes
Step Five: Add your palm oil and also stir.
Step Six: Lastly, add your Editan leaves into the pot. Do not stir immediately, allow to boil for some minutes then stir and taste.
---
Boom! Your Editan soup is ready. Gather your family and enjoy this recipe either with garri, foo foo, semovita etc.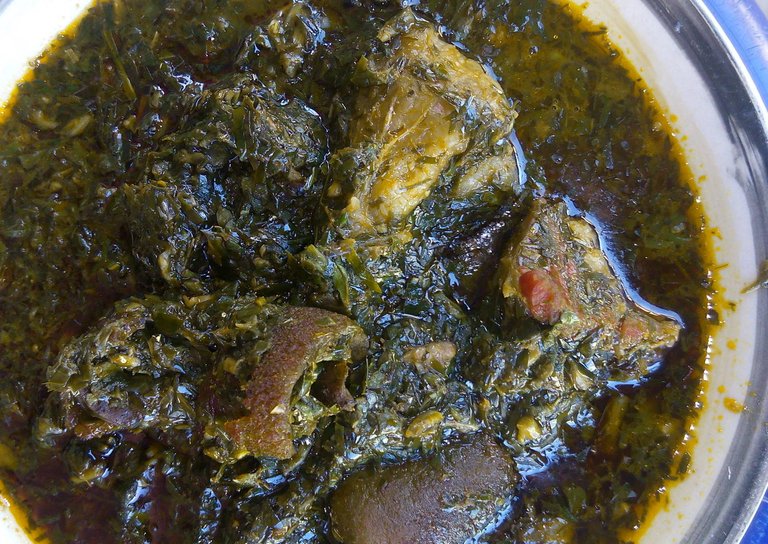 Enjoy your meal!!
Bye!