An article got passed across my desk talking about a potential "billion-dollar" fundraising through an ICO for a blockchain-based social media called Revolution Populi, to offer an alternative and a rival to the stranglehold on the internet held by Facebook and Google.
@appics even got a mention in the article.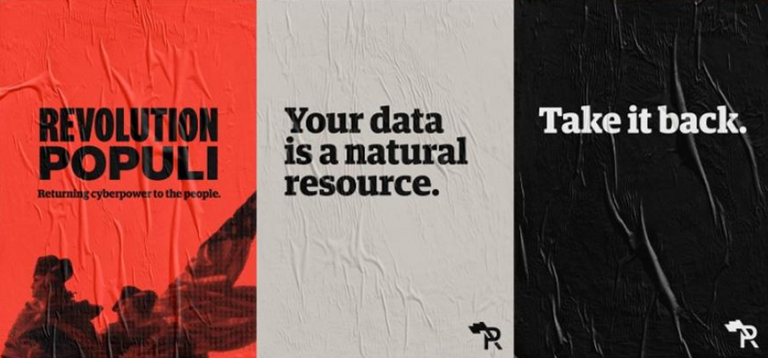 (image snipped from the article)
Revolution Populi, is founded by a Yale computer scientist David Gelernter and Rob Rosenthal, a Goldman Sachs and Wall Street veteran (sounds awesome so far) and are planning to:
this year seek to raise billions of dollars to build a blockchain-powered social network that will "give the ownership of data back to the people."
Out of curiosity, do you find it strange that Steem isn't mentioned in the article? A project that already seemingly does all the things that they are looking to do in the future, and it didn't require billions of dollars to get it off the ground. Perhaps this is where the Goldman Sachs skills of Rosenthal come in handy, making money at other people's expense.
The ICOs are questionable to launch in the US and as the article says, even projects that have complied with SEC rules and applications, are still in court battles as there is a great deal of uncertainty and grey area. In case you don't know, Steem had no ICO at all, it had a (very short) mining phase. In general, ICOs end up burning the majority of investors as the pump and dump potential is very high and, they generally leave the lion's share of the supply in very few hands, as is the case with EOS. And even with all of that backing for development, they are struggling to overcome problems like, user adoption. They do have a lot of transactions though.
"In order to take down Facebook we'll need multi-billions of dollars. The ICO will help with that and we envision some private placements as well," _Rosenthal
This seems like a money grab.
Although granted:
"The internet wasn't meant for two or three guys to take up all that data, package it and sell it,... The people who control information control the future of the world." _Gelernter
This "figurehead" seems to get what the current core problem is.
Yet, even the writer sounds very skeptical:
Future Revolution Populi users will, however, need to be convinced Gelernter and co want a digital revolution and not merely a reshuffle that puts them on top. _Bambrough
Again, this seems like a "sell the hype" set up and something that happened a lot toward the end of the 90s and caused the dotcom bubble. Thousands of vaporware projects that took hundreds of billions in total investment and never delivered. The thing with these kinds of projects is that no matter the outcome, they can claim volatility, uncertainty and a dynamic marketplace - anyone but themselves. This is perfect to reel in high risk, high reward investors.
Speaking of investing...
One of the growing trends on Steem is going to be the investment through delegation into applications and communities on Steem. This will be supercharged once SMTs come into the game to be both drivers of value and payment of value for support. As the space grows and the value increases, the variation of investment vehicles will increase and likely increasingly run out into physical world projects also. The benefit of investing through delegation is rather obvious, but just in case, it is risk-free as the delegation can be puled at any time and the principal remains in tact. The risk is in opportunity cost through support decisions as some projects will outperform others and some will fail completely.
But going back to the billion dollar money grab investment opportunity above,
"Ethereum and EOS are blockchain 1.0. We are beneficiaries of their work and we're going to advance it. Blockchain is a solution to a problem. EOS and ethereum are a solution without a problem."_Rosenthal
It is good to note that from essentially nothing, Steem has rewarded its users to the tune of tens or hundreds of millions of dollars, or potentially billions depending on when they dumped in 2018. This is a project with no funding to begin with, no billions of dollars to face up to Facebook and Google yet, already has built a solution to the problem. What is missing is of course are users.
The hype they generate will hopefully be good for Steem in the long run, but I will assume for now that what will happen is that they will grow a base and then siphon off value, skimming all they can, while offering nothing of consequence to either investors or users until, death. It is the Goldman Sachs way.
The article itself can't go into much detail for as always, it is speculation and as we know, sentiment drives the market. Buy the dip and sell the hype, but I would be very wary of projects such as this and I have a feeling that this is just the start.
The ICO craze in crypto 2017 was run and driven by tech nerds and enthusiasts - the next ICO bullrun is going to be run by bankers and their networks funneling in client capital and investment funding to pump their projects up higher than Bitconnect ever reached and then, gone - like Kaiser Soze. Did you know that Steem SMTs will have ICO flexibility.
As I mentioned in my last article about many convergences coming together to meet at the point of blockchain, this article is another inflow of development that will add to the case for eventual mass adoption. And, however you look at it, crypto is moving at a much faster pace than it seems from inside and it is going to build momentum and a gravity that will pull more and more into the fold.
Many are going to be burned on the way, but those who hang on are not only in for a wild ride, but for a lot of value on the other side. Just remember that every new industry goes through a forming stage followed by high volatility. After than, it normalizes and standardizes until - users conform to the new conditions.
Mass adoption means that the volatility will be lost and so will much of the opportunity for small investors to grow far beyond their current means. The revolution of blockchain will not be delivered by a billion dollar app, it will be through a million apps created and supported by us, the user and owner.
Taraz
[ a Steem original ]