Eclipse, HF24 should be going live tomorrow (October 14th) and these are always a little bit exciting (despite there not being much hype on this one in particular), as it is a large and complex operation and lots of things can go wrong, with a minor code error resulting in major usability issues, as we have seen in the past a couple of times. Hopefully, it will go smoothly, but if it doesn't, we will see how quickly the disinterested get interested.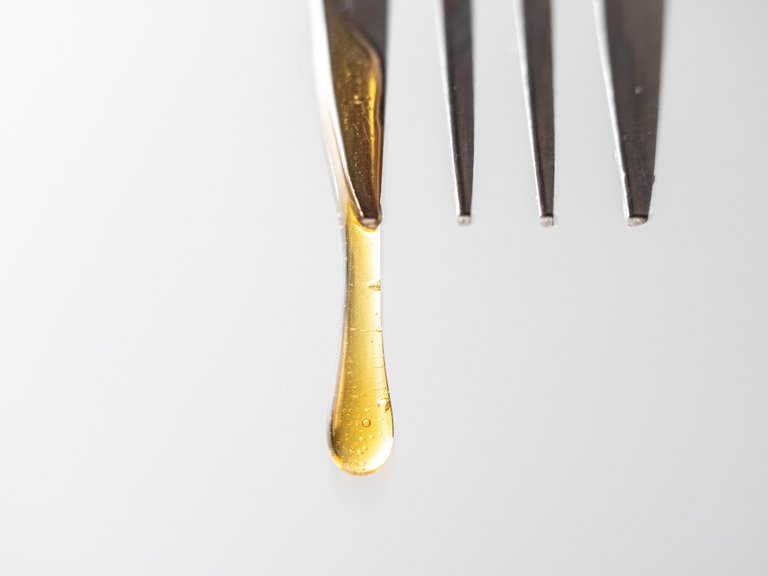 The next Hardfork should be more interesting and I was glad to hear that @blocktrades is already looking forward to HF25 and will start floating their ideas for inclusions in the rollout package toward the end of the week, depending on how tomorrow goes of course. Part of the Hardfork complexity is that exchanges have to upgrade also, which means taking wallets offline, so having them too often creates additional work for exchanges, meaning that with low volume tokens, it can be costly to continually upgrade their nodes.
Because Eclipse is a lot of technical cleanup work to remove references and legacy from the past and bring more alignment into the future, there was very little community discussion surrounding it. However, HF25 should include more community orientated features and as such, will hopefully become a point where Hive users are willing to participate, make suggestions and build conversations upon.
For those who are interested in learning more about blockchain, community and the directions of the future, Hardforks are a valuable information source and if open, everyone can have a say of some kind, regardless of size of stake. Of course, influence also depends on approach and what I have observed in general is that those who get aggressive and too combative in their delivery, generally get discounted or dismissed altogether. I think that people who work in a functional office environment will have a better understanding of this, over those who are more the lonewolf types.
Remember that a Hardfork is about consensus and this means that there has to be agreement on points in general, even if not every point is agreed upon by all participants. While the consensus witnesses have the final say in the upgrade, the community is able to influence Hardfork candidates through the discussion, but this requires active participation in areas of visibility, the places where things are actually discussed. In the past, I have seen many posts complaining about aspects of a hardfork, which is great, but that is not really enough, unless the account has visibility on it. What this means is that a couple of people might agree with the complaint giving the sense of credibility, but it becomes an echo chamber as the conversation becomes very one sided since it isn't open (through network) to an actual discussion.
The value of building a social network is being able to open up and encourage a robust discussion, but that also requires participants to be open and charitable in the discussion. If you are paying attention, there are a number of people that will always be positive or negative regardless of what is proposed, which essentially means that they are not credible, since nothing is always positive and, nothing is always negative. But especially the negative side, tends to get supported as it plays on potential loss and fears, which generally overpower the positives.
On Hive, I generally take the positive approach about various aspects and the potential in the future, because there is already a massive amount of fear, uncertainty and doubt (FUD) on the Hive blockchain and in crypto in general, as it makes our risk exposure far more transparent, creating us to be more sensitive to daily fluctuations without seeing the long-term trends. Inversely, I am generally accused of being too negative at work, as I tend to point out potential risk factors, when everyone else is feeling positive. It is about balancing the environment in a way that optimizes for improved results and sometimes, playing devil's advocate is necessary.
I believe that the naysayers on Hive and in the industry in general, do far more harm than they do good, as they are playing on people's fears in order to win short-span attention and validation for themselves, at the cost of the community in general. What they are likely doing, is voicing their own fears and inability to cope in uncertainty so as to garner support to give themselves the snese of stability, albeit in the negative. In general, these people are able to gather social support around themselves, but are far more like populist politicians, than active, value-generating members of the community.
Whatever happens tomorrow and in the future for Hive as a technology and community, depends on us as the people who drive the development of both the tech and social aspects involved. Through good discussion that informs direction and improves implementation, the Hive blockchain can maximize more of its potential as both the base-layer foundation and second-layer solution for beautiful communities to form and thrive upon. By beautiful, I mean in simplest form, so that function is smooth and robust and the communities we build are antifragile in that they get stronger under pressure - and that pressure is mounting daily, as the world is breaking along many fault lines, making what we are doing here, increasingly relevant.
There are many ways to participate in the discussion, but one thing is pretty certain, unvoiced ideas have little value, voiced ideas have little value if no one is listening. It is all about communication.
What are you hoping to see included in Hardfork 25?
Taraz
[ Gen1: Hive ]