So, this is something that I haven't done before, but since it is Saturday night and I am feeling frisky, why not?
@theycallmedan is running a twitter campaign for #promo-steem and #posh looking to push Steem memes out across the social media platforms and I thought I would chip in.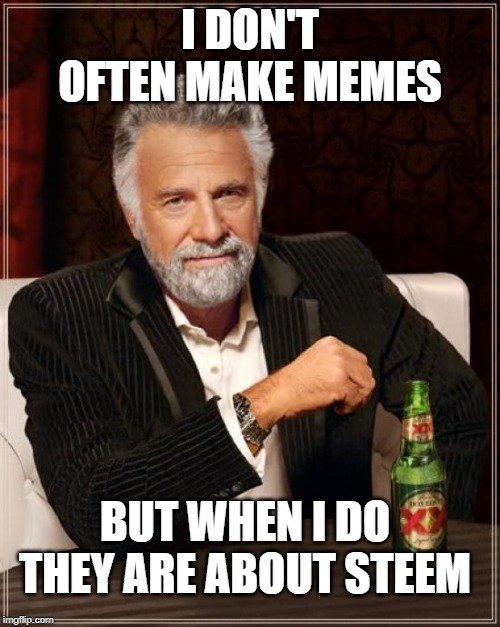 Memes are not my forte, but who knows, perhaps someone finds them useful :)
The first three are about free transactions, a highly underrated component of the Steem blockchain that is overlooked far too often. The transactions are free because the witnesses who process the blocks get paid a percentage of the inflation pool for their service. What this means is that we as end users never have to pay to transfer Steem across the blockchain itself. When it comes to transactions for things like games and communities, this allows for a massive flow of information without having to think about the costs, or applications needing to pass them onto users. As said, this is a massive benefit of Steem.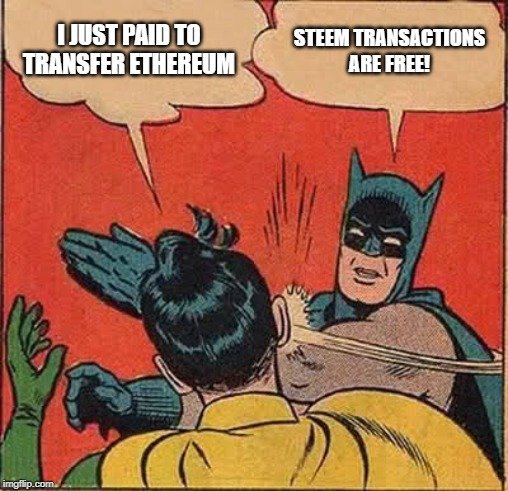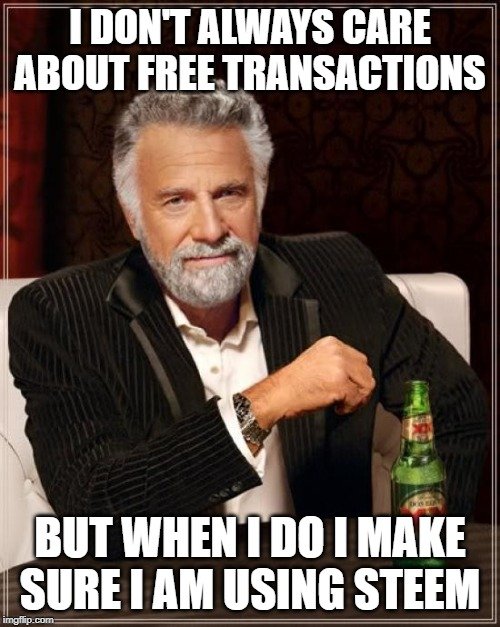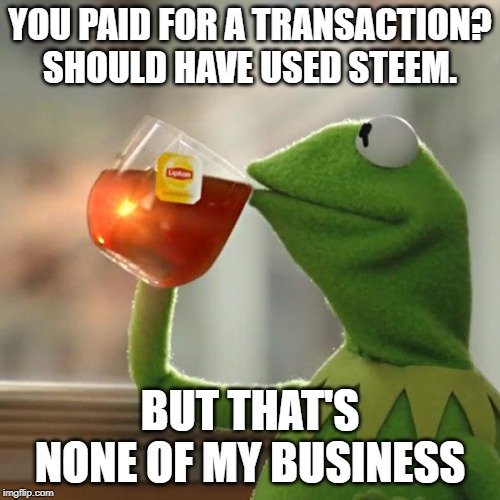 This next one hints at how the centralized social medias make massive profits on the back of user provided content whilst offering nothing in return. Steem has a marketplace of creator and consumer that interact to distribute value to each other through content delivery and payment for consumption.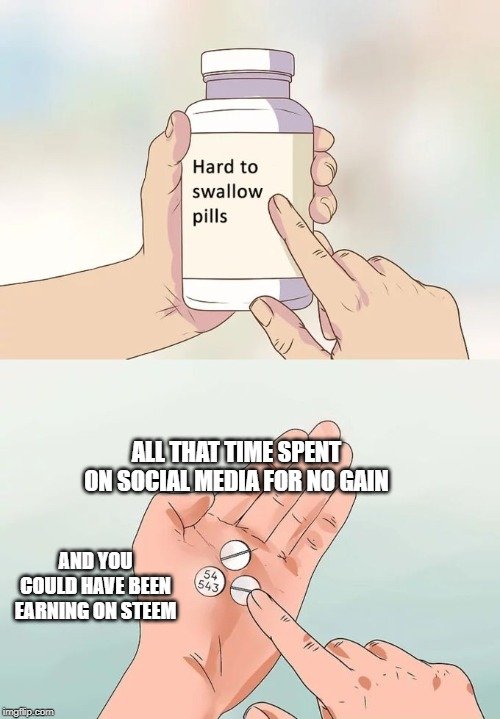 And lastly and like the article in the article I wrote about last night, when talking about the future of blockchains and crypto in general, a bit of an eye role needs to be given for those who do not mention Steem. The reason being is that while far from perfect, Steem has successfully built a content delivery blockchain that empowers a community across multiple media fronts. This is a difficult thing to do as some may realize as it is negotiating questions of value, ownership, ethics, privacy, governance, culture and society in a highly diverse and open discussion. It is going to take time, but the journey is well under way.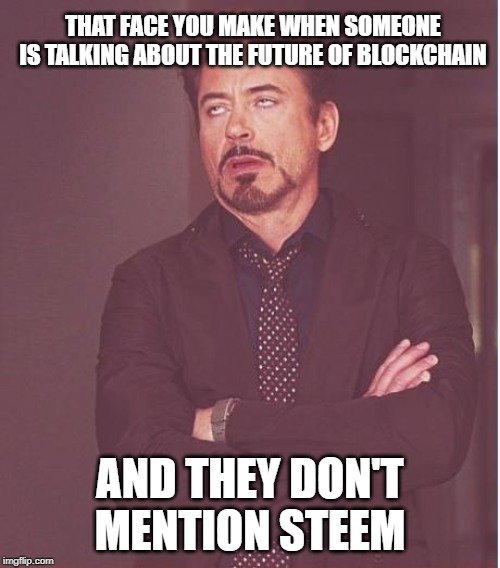 As said, "not my forte" but I will share these individually on Twitter for #posh over the next day or two and perhaps one of them will connect with someone out there :)
Taraz
[ a Steem original ]